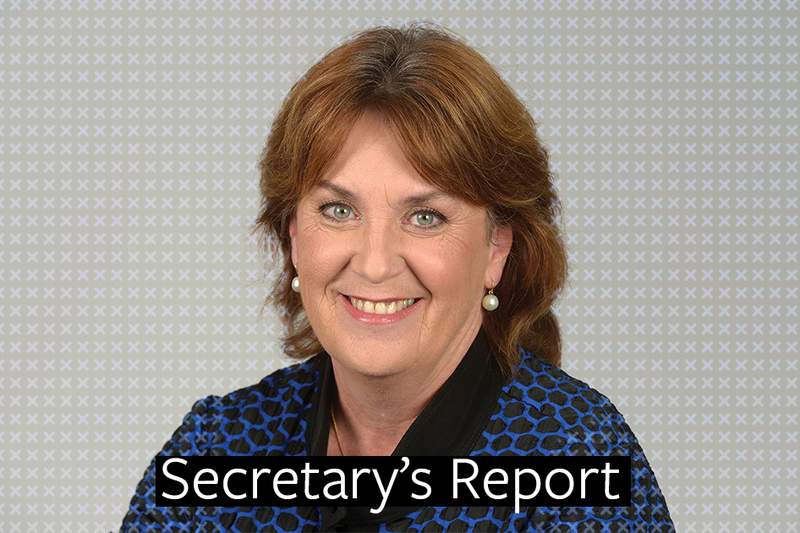 It's been 10 years since ANMF members embarked on an industrial and community campaign to stop the substitution of nurses and midwives with unqualified nursing/midwifery assistants – as part of ratios.
In 2011 the Baillieu and then Napthine Liberal Victorian government doggedly pursued its plan to save $104 million annually by replacing public sector nurses and midwives with a cheaper health worker.
Members' collective action stopped the substitution plan, but it was not easy. ANMF members were strong, resilient and courageous. They took protected and unprotected industrial action. They lost wages. They forged deep friendships. They made our red T-shirt famous. They were unstoppable.
A silver lining legacy of that campaign was the undergraduate student nurses' and midwives' employment program we have today.
Following the Andrews Government's election in 2014, then health minister Jill Hennessy gave her full support to ANMF's proposal to trial Registered Undergraduate Students of Nursing (RUSONs) to work in our health services.
Second- or third-year students work in these roles in addition to ratios.
The program has flourished during the pandemic and expanded to Registered Undergraduate Students of Midwifery (RUSOMs). We are waiting an evaluation of a trial in mental health services.
As we face a surge in COVID patients in our hospitals, we are extremely thankful for the strength and resolve of our members during that campaign. You ensured the cheaper substitution of nurses and midwives did not happen.
As we approach these next months — November, December 2021, and January 2022 — my thoughts focus on what ANMF can do to best support our members through a time that I believe will be like no other we have experienced; one I hope we will never experience again.
Responding to your inquiries, representing you individually and collectively, continuing to negotiate for improved terms and conditions in your EBAs and negotiating with the Andrews Government for a surge workforce allowance – all this work continues.
And as the weeks progress, we will see a change of how ratios will be met and who will be assisting in the provision of care to our community. Those of you in the streaming health services in particular are working in the most difficult of circumstances and have already witnessed this change.
Many of us at ANMF, who are nurses and midwives, will also be joining the workforce to work additional days alongside you, including myself and Assistant Secretary Maddy Harradence. Some ANMF staff are already working shifts.
During this time, we have to try and maintain the ANMF work that must be done on your behalf. I ask for your support and patience over the coming months. We are working long hours, additional days and that will continue. We are leaving no stone unturned to best support you — our members — ­­­during this horrendous and challenging time.
Our statewide Job Reps and HSRs meeting on Thursday 14 October will be an opportunity for your ANMF local Reps and HSRs to provide us with further information about your most pressing issues.
We will continue to work with you and for you over the coming months. We must all draw on our strength and determination — just like we have in past tough times.
We will get through this – one united ANMF.
Morrison is in no hurry to fix aged care
Private aged care nurses and personal carers workers held high hopes that the aged care royal commission would mean real change. So did ANMF.
In March 2021 the Royal Commission into Aged Care Quality and Safety found unacceptably low staffing levels and poor wages were contributing to 'sub-standard care'.
The royal commission recommended increasing the number of nurses and increasing wages.
In response the Morrison Government used words like 'once in a generation reform' and announced an extra $17.7 billion for the sector in its May budget.

Five months later private aged care nurses and carers are still trying to care for residents without enough staff.
Providers are not required to roster extra registered nurses 24/7 until July 2022.
Nor is there any signal from the Morrison Government when or if it will increase wages. It is sitting on the fence waiting for ANMF's 25 per cent wage case before the Fair Work Commission.
While Prime Minister Scott Morrison dithers in his response, the ANMF and its members will use the bargaining process to improve wages, conditions and resident care.
That's why I urge private aged care members to get involved in your negotiations to improve your wages, conditions and your working life.
We can not wait for the Morrison Government to deliver on the implementation of the royal commission's wages and staffing recommendations.