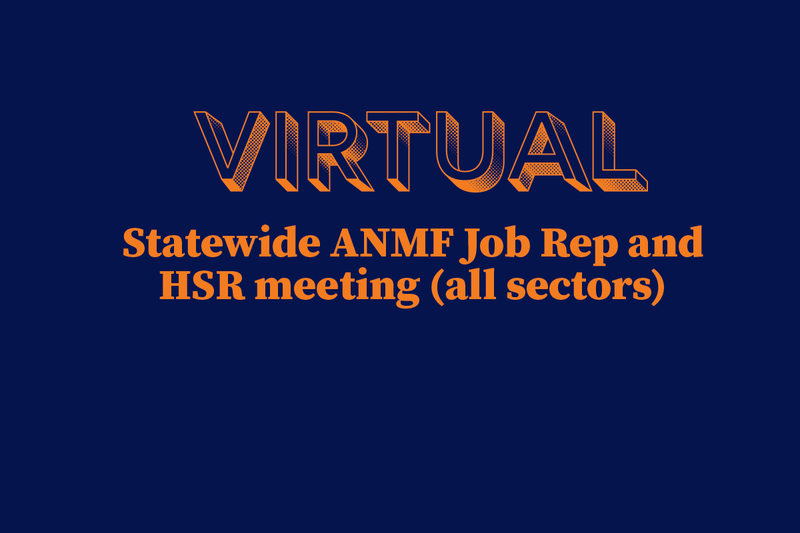 ANMF elected officials will provide all Job Reps and Health and Safety Reps with an update at an important virtual statewide meeting on Thursday 14 October, 2pm.
Reps will have an opportunity to ask questions. Members are encouraged to speak with their reps so they can bring your issues to the meeting.
Job Reps and HSRs from all sectors have been emailed the meeting registration link and further reminders will be sent via text and email.
If you have not received the email invitation you may have unsubscribed. Re-subscribe to let us know you would like to receive emails again.