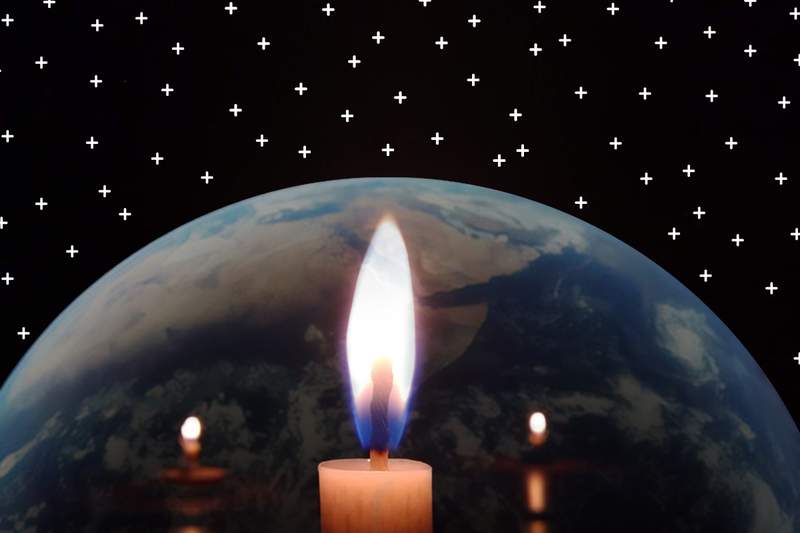 Nurses will be among the workers remembered on International Workers' Memorial Day, 28 April.
According to the International Council for Nurses, as of 31 December 2020, 2262 nurses have died of COVID-19.
The council believes this figure is a gross underestimation as data has only been recorded and released by 23 per cent of the world's 195 countries.
Speaking during the Nightingale 2020 virtual conference on October 27-28 2020, International Council of Nurses Chief Executive Officer Howard Catton said: 'The fact that as many nurses have died during this pandemic as died during World War I is shocking. Since May 2020 we have been calling for the standardised and systematic collection of data on healthcare worker infections and deaths, and the fact that is still not happening is a scandal.'
World Day for Safety and Health at Work
International Workers' Memorial Day is also World Day for Safety and Health at Work. It's a time to remember the importance of occupational health and safety, of reporting risks to management and to the ANMF, and for acknowledging health and safety representatives (HSRs) in our workplaces.
The World Day for Safety and Health at Work will be particularly significant for Victorian healthcare and aged care workers this year. The Victorian Department of Health reports that 3561 Victorian healthcare and aged care workers have contracted COVID-19 since the virus arrived in Australia in January 2020, with 73 per cent of cases acquired in a healthcare setting.
Of the Victorian healthcare worker cases acquired at work, 62 per cent were acquired in aged care and 29 per cent in a hospital. Fifty per cent of healthcare workers who acquired COVID-19 were aged care workers and 40 per cent were nurses.
During the infection waves of 2020, 117 Victorian healthcare workers were hospitalised and 12 required intensive care. A Victorian disability nurse, Sumith Premachandra, died of COVID-19 on 5 April 2020. It is unknown whether he acquired COVID-19 at work.
According to the International Council of Nurses, up to 31 December 2020, 1.6 million healthcare workers have been infected with COVID-19.
ANMF's high-level advocacy
Following the Victorian Government's review of healthcare workers' COVID-19 infections in August 2020 the Healthcare Infection Prevention and Wellbeing Taskforce was established, with members including ANMF (Vic Branch) Secretary Lisa Fitzpatrick. This resulted in funding of $9.8m for a healthcare worker wellbeing package, recognising the significant impacts on our members, and including a healthcare worker wellbeing centre.
Our OHS Unit Coordinator represented ANMF members on the union consultation forum of the Personal Protective Equipment Taskforce, which broadened the use of N95 masks on 1 August 2020 to emergency departments, intensive care units, COVID-19 wards, aged care facilities and any other setting where COVID-19 patients were cohorted.
Fit testing of N95 masks, cohorting of aged care workers to single sites, PPE 'spotters' in hospitals to oversee donning and doffing of PPE, and residential aged care support officers to improve infection control in aged care were among the occupational health and safety measures put in place to prevent further COVID-19 infections among Victorian healthcare workers.
Mental health toll of COVID-19
ANMF's advocacy also contributed to the Victorian Government's additional funding for the Nursing and Midwifery Health Program Victoria to provide counselling and support to nurses, midwives and personal care workers.
Like healthcare workers worldwide, Victoria's nurses, midwives and personal care workers have experienced mental health impacts from the waves of COVID-19 infections.
As the International Council of Nurses says: 'The emerging evidence suggests that there is a global phenomenon of mass trauma experienced by nurses working in the COVID-19 response.' Studies gathered by the ICN show that mental health distress among nurses has risen 60– 80 per cent. High levels of COVID-19 infections are still the norm in many countries, leading to ever-increasing workloads, unprecedented patient demands and occupational violence and aggression.
A 2020 Royal Melbourne Hospital survey of more than 10,000 Australian healthcare workers found that 61 per cent were experiencing anxiety, 58 per cent burnout and 28 per cent depression.
OHS as fundamental right
On 28 April unions will demand that the International Labour Organisation (ILO) adopt occupational health and safety as a fundamental right at work. Making occupational health and safety a fundamental ILO right would mean that governments could be held to account and governments could impose stronger obligations on employers.
In 2020, 173 Australian workers were fatally injured at work and 183 workers in 2019.
Remember Victorians who have lost their lives at work
The annual Victorian Trades Hall Council memorial service for Victorians who have lost their lives at work during the past year will take place on 28 April at Trades Hall, 10.30-11am, pending any COVID restrictions.