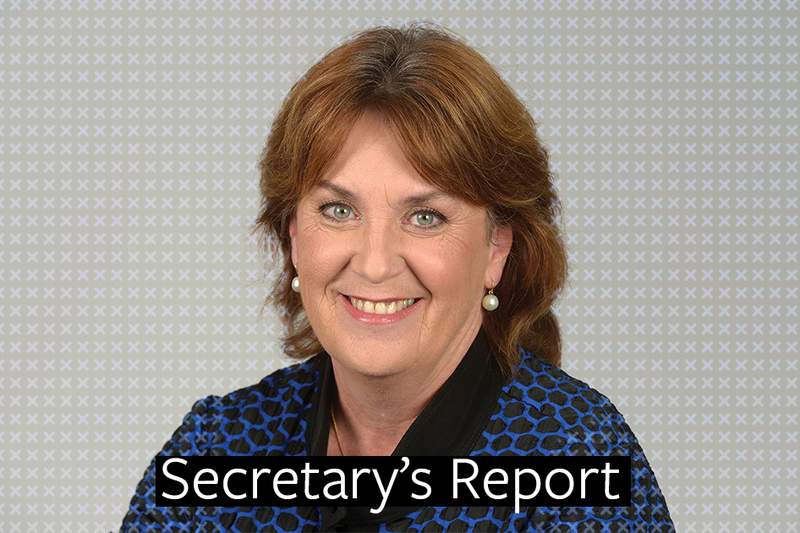 The COVID-19 outbreak has been harrowing. For many it has been traumatic.
You have gone above and beyond for your patients, residents and clients. All the time worrying about testing positive to COVID-19 yourself or taking it home to your family.
Too many of you did contract the virus.
You've been called the frontline and the last line.
You've also been called heroes.
But even heroes need to take care of themselves.
Nurses, midwives and personal care workers are known for their resilience and dedication to those in their care. They also have a reputation for battling on when they are sorely in need of care and support themselves.
Long-term stress can build without us realising the toll it is taking on our physical and mental health.
That's why the ANMF successfully lobbied the Andrews government to provide additional funds to the Nursing and Midwifery Health Program Victoria. It's why we have now partnered with the NMHPV in the new 'I'm only human' campaign.
The aim is to make sure you know where to turn for support. And that there is no shame in asking.
The NMHPV is a unique and confidential mental health support and referral service for nurses, midwives and nursing and midwifery students. It has extended its free services to include personal care workers during the pandemic.
So, it's time to reflect on the past few months and check in on how you are doing and how your colleagues are doing.

Are you feeling angry, anxious or depressed? Are you having trouble sleeping? Maybe you're drinking a bit too much or you've fallen into unhealthy eating habits just to get through?
An easy first step is to take the NMHPV's questionnaire to develop a self-care plan. It may be the prompt you need to take better care of yourself or you may pick up the phone to make the important that call you've been avoiding.
The NMHPV is staffed predominantly by mental health nurses, as well as nurses and midwives with counselling training – they understand the context of your work.
If you are an ANMF Job Rep, please look out for a poster package addressed to your workplace. They should start arriving in the week starting Monday 12 October. Please display the posters where your colleagues will see them. Make sure everyone knows about the NMHPV.
Contact NMHPV for any issue big or small — admin@nmhp.org.au or call 9415 7551.
---
Save the date: put your health and wellbeing first
NMHPV is partnering with ANMF to provide two webinars designed by nurses and midwives to support your health and wellbeing and provide an opportunity to discuss the impact of COVID-19. The sessions will be brimming with tips and resources to support health, wellbeing and self-care. You'll also learn how to support a colleague who is struggling.
Wednesday 25 November
Webinar 1: Nurse unit managers/ midwifery unit managers & educators
Friday 27 November
Webinar 2: Nursing and midwifery workforce
Members will be emailed when registration opens.
---