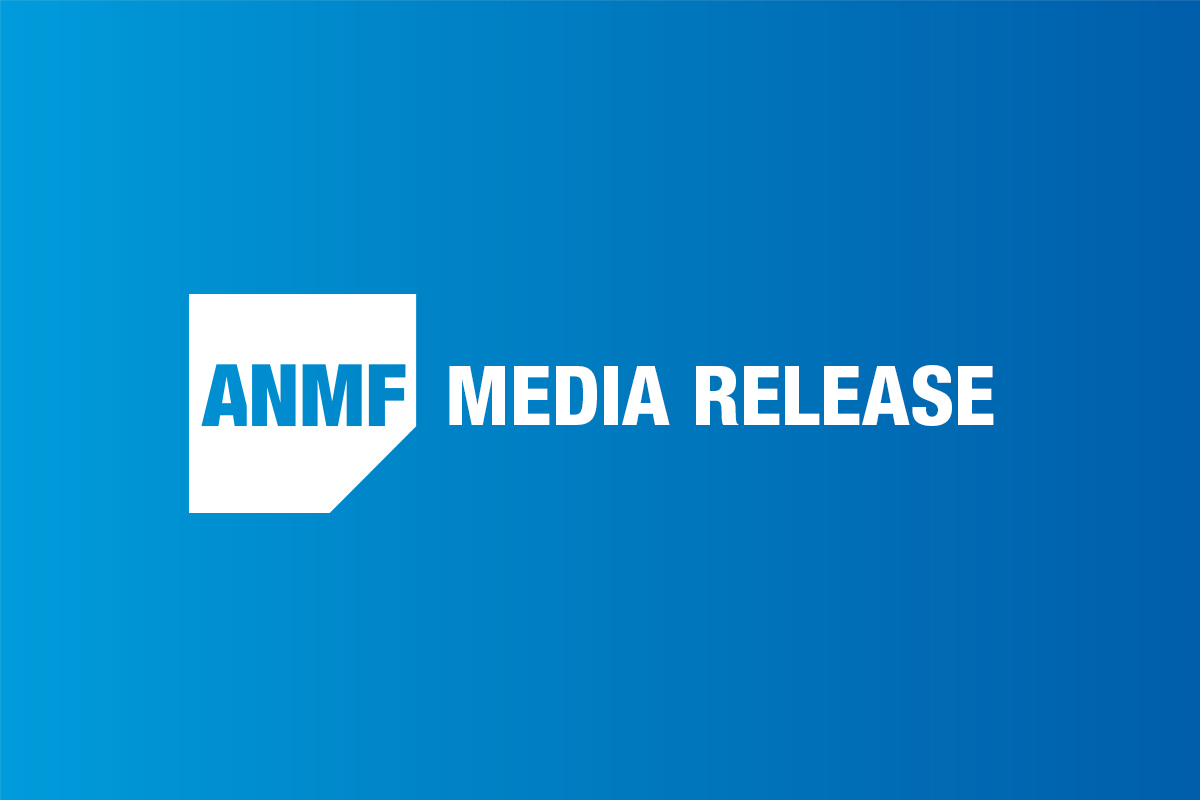 ANMF will hold community rallies outside the electorate offices of Chisholm MP Gladys Liu (140 Burwood Highway, Burwood) and Monash MP Russell Broadbent (46C Albert Street, Warragul) at 11.30am, Tuesday 1 March 2022 to highlight the Morrison Government's failure to fix aged care.
Working in Victoria's private residential aged care during the recent COVID outbreak was like working in a 'war zone' with unattended residents 'coughing, gasping and vomiting', according to nurses and personal care workers.
Some residents are missing out on almost an hour and a half of care time every day based on Victorian nurses' union calculations comparing the aged care royal commission's daily minimum care time recommendations with the actual rostered care being delivered.
The Australian Nursing and Midwifery Federation (Victorian Branch) surveyed its 16,000 private aged care members – registered nurses, enrolled nurses and personal care workers – between 14 and 17 February 2022.
Almost 5000 members responded to the survey within four days with some describing their work as 'hell' that they were not 'emotionally prepared for'.
More than 70 per cent of respondents said staffing levels and resident care were worse now than on 1 March 2021 when Prime Minister Scott Morrison released the aged care royal commission final report and recommendations.
Missed resident care includes resident hygiene, mental health needs, social needs and mobility issues (including falls), wound care and medication management.
The aged care royal commission recommended residents receive a daily minimum of three hours and 20 minutes (200 minutes) of nursing and personal care by July 2022.
According to ANMF calculations one 126-bed facility, in the northern suburbs, would require an extra 22 staff every day to meet the royal commission's recommendation of 200 daily care minutes.
ANMF (Vic Branch) Assistant Secretary Paul Gilbert said: 'We knew things were really bad in Victoria's private aged care but the level of missed resident care and despair is soul destroying.'
'If you're unable to help a gasping resident in the corridor because there are too many other competing resident priorities and tasks something is seriously wrong with your staffing levels.
'A resident who presses their buzzer for pain relief tonight can't wait until after the next election for their morphine,' Mr Gilbert said, 'They are suffering now.'
'Shift after shift nurses and carers are experiencing extreme moral distress because they don't have enough hands or enough time to make sure residents receive the care they need.
'Residents are not getting food, hydration, medication, wound care, bathroom assistance, pain relief, a soothing word or more formal mental health care – when they need it,' Mr Gilbert said.
Of those 70 per cent of respondents who reported fewer staff, 99 per cent said understaffing was also compromising their own safety and mental health.
'All Australians should understand the shame that is our aged care system and demand it is urgently fixed – don't turn away because it's hard to look at and think about,' Mr Gilbert said.
'Aged Care Services Minister Richard Colbeck won't acknowledge the crisis because he says that's blaming the staff.
'Denial and refusal to take responsibility for a systemic crisis of the Morrison Government's making is further hurting the understaffed aged care nurses and personal care workers they've abandoned,' he said.
'Don't buy the government's workforce shortage smokescreen – it would be a good start if providers simply offered secure, full-time work to existing staff and stopped cutting hours and shifts.
'More staff on every shift and the right mix of registered nurses, enrolled nurses and personal care workers will mean families can be confident their loved ones are receiving safe, dignified and even restorative care,' he said, 'And nurses and carers will not be confronted with war-zone-like working conditions'.
What did the royal commission recommend?
The Royal Commission into Aged Care Quality and Safety recommended that by 1 July 2022, providers will have to engage enough staff for at least 200 care minutes per resident per day, adjusted for the needs of each resident. In addition, at least one registered nurse must be on site for the morning and afternoon shifts (16 hours per day).
The Morrison Government has postponed implementation of staffing recommendations until after the election.
'Staff' includes registered nurses, enrolled nurses, assistants in nursing and personal care workers. At least 40 minutes of that time must be provided by a registered nurse (RN).
From 1 July 2024, the royal commission recommended the minimum increases to at least 215 minutes per resident per day on average, with at least 44 minutes provided by an RN. At least one RN is to be on site at all times. The Morrison Government has not adopted these recommendations.
Instead of trying to reach these targets, providers are allowed to reduce their nursing and personal care staff.
ANMF has tried to increase staffing levels through enterprise bargaining negotiations, but providers say their hands are tied until they have federal laws telling them they must roster mandated minimum nurses and carers.
Victoria's almost 180 public aged care facilities have state legislated mandated nurse/resident ratios – 1 nurse to 7 residents (morning shift), 1 nurse to 8 residents (afternoon shift) and one nurse to 15 residents (night shift).

Media inquiries: ANMF (Vic Branch) Robyn Asbury – M: 0417 523 252
---
Aged care member comments from the ANMF survey, 14 – 17 February 2022

Members were invited to describe their worst shifts during the pandemic surge. These experiences included:
Personal Care Worker A (regional Victoria)
"Only 1 PCA looking after 19 residents with Covid-19 "
Personal Care Worker B (regional Victoria)
"Dementia patients are covid positive. It's a war zone!!! I wouldn't know where to start.
Residents fainting and lying in the halls, some unvaxxed, they are the worst.
Vomiting, coughing and gasping. Obviously we can't isolate them to their rooms.
Understaffing, one PCA on night shift in a dementia wing of 26 of whom half are covid positive. I wasn't emotionally prepared for what I'm seeing, it's like a bad ABC doco.
It's the saddest thing I have seen in my life. They have no idea what is happening. They are all vomiting, coughing, choking and passing out in the halls.
One lady was walking and vomiting and trying to catch her vomit, others are just walking everywhere incontinent of faeces. One man just lay on the floor in front of the office gasping. I can't describe what's going on. It's hell. I knew it was coming but I wasn't emotionally prepared, I am so heart broken.
A code brown has been enacted on staff who are already burned out emotionally and physically, asked to work 12 hour shifts to cover the abhorrent short fall of staffing.
Exhausted staff dragging clinical waste into a car park, isolated from our loved ones too afraid to interact for fear of contracting a virus.
We need help and we need it now.
I wish to remain anonymous."
Personal Care Worker C (Melbourne)
"When I had only one carer come to their shift. And I was told by management that we'd get more staff so the carer was told to continue. Eventually I had three staff but I was told from in charge that 3 staff to 30 residents is classified as full staff. This is a consistent pattern."
Enrolled Nurse A (regional Victoria)
I have been on 14 hour shifts 4 days in a row including days where there's shortage of staff and I have to look after a floor of 15 residents which includes 5 residents that need to be double assisted. I'm over worked, underpaid and I'm not allowed a day of for when I'm actually genuinely sick. Gm is not supportive at all.
Personal Care Worker D (Melbourne)
"Staff are made to take breaks outside in 35+ degree Celsius weather to avoid cross contamination from staff belonging to different units in the staff room. No lockers to store personal belongings. No proper infection control process, staff are made to enter dirty area after removing PPE to pick up bags from nurses station. No access to microwaves or fridge to store food. Temperature are not adjusted to suit staff working in full PPE"
Enrolled Nurse B (Regional Victoria)
"Only 3 staff for 90 residents, having to deal with the stress of residents being incontinent because there was no staff to assist them, watching the humiliation and indignity the resident felt because of it.
Unable to find the time to provide pressure area care to frail bed ridden residents the increase pressure areas."
Registered Nurse A (Melbourne)
"Overload of work such as double role RN and EEN as no EEN in shift. stay back to finish documents, no break, even no time to drink, stress"
[EEN means an EN who is endorsed to administer medications]
Registered Nurse B (Melbourne)
Due to Covid I was nurse in charge with more than 3 PCA staff short and RSM and CM was on isolation, 1 EEN short and 2FSA short. It was a nightmare
[RSM and CM are senior Registered Nurses, EEN means an EN who is endorsed to administer medications) and FSA means Food Services Assistant]
Enrolled Nurse C (Regional Victoria)
"Nursing 12 high care dementia patients in an 18 bed unit with Covid 19, trying to keep 12 dementia residents isolated to their rooms whilst they are acutely unwell and have no understanding why. With 1 x EN and 2 PCA staff and also having to keep the other 6 residents that did not have covid safe. Whilst in full PPE on a 35 degree day with no air conditioning due to having covid in the ward. This was not just one single shift this was my shifts daily for 4 weeks."
Registered Nurse C (Melbourne)
The worst shift was on covid ward 34 positive residents in night one RN and 1 PCA. Residents in their rooms very dirty, depression and one aggressive resident. RN doing PCA work plus everything else drips are in 4 on IV fluids, very sad.
Registered Nurse D (Regional Victoria)
"3 staff members to 123 residents.
Lack of support from management
Anxiety attacks related to unable to meet residents' basic needs.
Double shifts not getting paid properly, not getting paid for the half hour early we have to go in and rat tested for since 20th December 2021.
Enrolled Nurse D (Melbourne)
"In a unit of 30 I have had to manage with only 2 PCAs which made it difficult to attend medication rounds on time as I was assisting with hoist transfers and most residents received cold meals as we have a lot of assists and only having 3 staff made it impossible to ensure the residents received proper personal and oral hygiene/PAC when RIB and hot meals with regular hydration rounds and all documentation was completed"
(RIB means resting in bed)
Enrolled Nurse E (Regional Victoria)
"I was in charge on Night Shift and for the first few hours there were only 2 staff on (including me) for 110 residents. There were buzzers going off everywhere including emergency buzzers. Obviously, we were incredibly overwhelmed and had to prioritise like triage. Eventually a third staff member turned up but due to a hard and short-staffed shift prior to our 9:30 pm start all the residents were unsettled and had not been put to bed properly. It made for a flat out night. We did not stop all night the shift ended at 7:45 am."
Personal Care Worker E (Melbourne)
"Meant to be two on floor but only me, went in with breakfast found guy on floor, then went to assist another with meal, thought she's not looking too flash must tell EN, but so busy didn't get chance, at lunch time found the poor resident had passed away…… bloody job sucks your soul!!"
Enrolled Nurse F (Melbourne)
"Being told at the start of my shift, in a 75-bed nursing home that I was the only nurse on duty, all other nurses were PCAs and that I was in charge until the manager came in. Including continually answering the phone and going to the door to check who was coming in. PCAs were short staffed. And relatives putting pressure on the staff and complaining. It was very stressful being the only nurse on even if it was just a few hours. Shift after shift nurses turn up to see how many people short we are."
Registered Nurse E (Regional Victoria)
"2 PCAs for 78 residents on a PM shift!!!
As a facility manager this is deeply depressing and happening too much I'm usually 50% short across the day most days during the week."
Enrolled Nurse G (Melbourne)
In charge. Doing meds for 51 residents. 2 palliative care. 2 carers down and I'm the only nurse. Disaster!
Enrolled Nurse H (Regional Victoria)
I was the only nurse on for 76 high care patients and was expected to do all medications and help care staff as I only had three care staff for 76
Personal Care Worker F (Melbourne)
"The worst week I've ever worked when our facility got Covid outbreak. There was only 2 carers and one nurse for 30 residents which are high care, those need to use machine for mobility and some of them are high fall risk. There was no staff in kitchen, laundry and so on. We two carers have to deal with everything such as residents ADL, meal services, doing laundry for them with wearing fully PPE. We could not have time to take our break and we have to meet our residents' dementia needs whilst caring for covid positive residents as well. There was one full week only two carers, myself and my co- worker. The worse part was none of the management team was there to ask how we are? Are we ok or how are we coping? Very sad."
(ADL means activities of daily living)
Personal Care Worker G (regional Victoria)
"There have been many bad shifts. One – in the dementia/behaviour wing on a PM shift – left for 3 hours on my own in there with residents walking around, shouting at each other, been unsettled.
Getting new admissions almost daily, which are high care, but no extra staffing"
Personal Care Worker H (Melbourne)
"The worst shift I ever encountered at the aged care facility is when there was 2 PCAs on during the morning for 45 residents no other staff picked up shifts. The other wings were in lockdown due to covid and couldn't come and help. That is the worst shift and probably not the last."
Registered Nurse F (Regional Victoria)
"I had to do a double shift (AM+PM) which I didn't want to but was begged by roster coordinator, by ccc and lifestyle staff. I finally agreed, no morning tea and afternoon tea breaks taken. A quick lunch and dinner break. Six households normally has 5 EEN doing meds round however only x4 in am and x3 at pm. I ended doing double shift as RN for 121 residents plus doing meds round for one household all day. Ccc has to stay to do an afternoon household meds however she went home at 2100 hrs. When night shift arrived, only 3 pca and one Rn in charge on shift. Normally 6pca and one RN in charge for night shift. I stayed till 1130 to help night duty found staff for overnight. That day, the roster was messy, front doorbell keeps ringing, I had to go and do RAT for residents' relatives during meds round and checking unwell residents and checking DDs for other household EEN. It was a nightmare."
Enrolled Nurse I (Regional Victoria)
"There's honestly that many, I don't know where to start. It's gotten to the point I feel sick at the thought of going to work. My mental health is declining rapidly due the insane workload, the expectations outside of contracted hours and I can see myself losing empathy and care – something I truly valued in my job. I honestly don't know if I even want to be a nurse anymore."
Registered Nurse J (Melbourne)
"No staff to care.
Resident lock down and not releasing because it was a public holiday and the management did want to come in. Resident had to stay in rooms extra 2 days. Lack of assessment of deteriorating residence. Dementia violence and increased behaviour. Chaos."
Enrolled Nurse J (Melbourne)
"We were already understaffed before our facility has COVID. My worst shift was I was in my 3rd shift as an EEN, nursing 31 residents and we had covid cases in our dementia wing. So just like before, staffing was even more scarce. I rocked up to my shift with only one PCA for the 31 residents. I had to spend 1 1/2 hr trying to help this poor girl change pads and putting doubles to bed before dinner. I had residents upset with me for giving their medications late as I didn't know the routine yet. It was so overwhelming as a 3rd shift as a new EEN as not only I had to do my EEN role but also try and help this poor PCA as much as I could throughout the shift until they can get someone on, which didn't happen till halfway through the shift."
Enrolled Nurse K (Melbourne)
"It's actually indescribable and you couldn't put one shift down. It's been years of trauma and slamming by the media with no support from the government.
We love what we do and we fronted up daily to help and support our loved residents when everyone else was working from home or staying home and safe from this virus.
We put our health and our family's health at risk to go to work to be short staffed, under supported and over worked.
We have faced abuse from residents and their families as a result of the short staffing which is out of our control and to be honest out if management control. Single site rules came in and our already small work force was depleted overnight, and this is not the managers fault or even the companies.
We saw the best in our staff, we saw them bring in spare phones to help residents Facetime their loved ones, pay for with their own money items residents wanted their families who couldn't visit, put on the lottery, pick up the newspapers and so on."
Personal Care Worker I (Melbourne)
Walked into work to find out we had half staff, I had to work on a wing on my own 25 residents. Doing the 2 person lifts on my own. This is against all policies and procedures. But what else could I do. No staff. Faults fall back into company's problem.
Enrolled Nurse L (Melbourne)
"During covid breakout & lockdown of 4 weeks with 110 residents, staff doing agreed 12-hour shifts & more, day after day, mentally drained from trying to elevate moods of residents locked in their rooms 24/7 & physically drained: working extra hard & sweating in plastic PPE- masks, shields aprons & gloves & locked into working in one section only!!! Chaos! No true handovers with staff not allowed to mingle. Increased falls, emotional support, management only interested in the super clinical side (understandably) however, staff morale fell to pieces, the original sweetener was the extra 20% pay during a breakout however, that was clarified to "above your normal hours of work"! Staff have walked out, "get more money & respect from Government handouts". Other staff left behind doing double shifts every day to try to cover the gaps BUT, assisted feeds are literally given a couple of mouthfuls of food & fluid & that's it!?!? Off to the next room for another inhumane assisted feed!?! Management are more concerned that they are "wasting precious time on only one resident" when there are all the others to tend to!?!
This lack of ratios that was so heavily highlighted during the Royal Commission into Aged Care has not been addressed by Government. If it were one of their parents locked in a privately run facility/company as the one I work for, they would be screaming for ratios!!! We have a nurse ratio of 1:30, PCA ratio of daytime 4:40 & pm 2:40 & then nightshift 1 x RN plus 4 x PCAs for 110 residents! This is abominable! Many are 'True Blue' Aussies who fought in wars to allow us our freedoms & here they are choosing to pay for care & not burden their families and receiving 2nd rate care. It breaks my heart as a Nurse advocating for my residents & who stayed in Aged Care believing that the Royal Commission would FINALLY make aged care accountable, thoroughly safe & caring. SAD indeed"
Enrolled Nurse M (Regional Victoria)
I worked a morning shift, there was 3 people for 65 residents, I then had to do a triple shift , where does that make it fair , I ended up doing 149 hrs that fortnight , over time is not a given in private and the neglect of residents is apparent but we're still getting yelled at by families , I'm tired and exhausted I have nothing left but to leave this industry
Registered Nurse K (Melbourne)
"I left aged care setting for good, no more aged care setting! Goodbye"
Enrolled Nurse N (Regional Victoria)
When 4 staff went on holidays for 4 and 5 weeks, they still appeared on the roster but we worked short every single day. Still working short!! One day I worked on my own with 18 residents in a secured wing for 3 hours then got help for 2 hours then left alone again for 2 and half hours. We are asked to work double shifts and then our pay is wrong. I have worked at this facility for 22 years and am considering walking away as it is so bad now. Over the past 6 months it has become very sad to watch.
Personal Care Worker J (regional Victoria)
One PCA for 16 high care locked unit dementia residents, and 20 high care residents in the not locked unit. Most couldn't have their pad changed overnight, many waited an hour for me to be able to attend at all, and when I got there, I couldn't really reposition or help because they are X2 assist. I went home and sobbed. This isn't the standard of care I want to provide, but I am so powerless to effect change
Registered Nurse L (Melbourne)
"I was After hours coordinator for 178 bed facility.
I was the only nurse Rn 1.
I was the team leader for a floor with 46 residents.
I worked with a casual PCA (usually 2 carers + team leader )
I worked as a PCA.
This was a night shift. "
Enrolled Nurse O (Regional Victoria)
"Working with 2 floor staff when we should have 5. Team leader (I am) taken off the floor to attend hygiene as well as all tasks for team leader (gp clinics, assessments etc) which then leads to missing breaks, going home late, and then getting emails from management questioning why team leader roles are not completed or needing to do better. Then pax floor staff then complaining when we are trying to complete our team leader roles and not helping on floor. This is a daily occurrence and makes me feel very inadequate and I then go home and stress because I haven't been able to complete my work. I'm then too tired to cook my family healthy foods and order take away when then affects mine and my family's health I go home and I'm sore all over from the amount of work I'm trying to fit in my 7.5hour shift. I always feel like I'm letting all my teammates and residents down some days I don't want to go to work because I know how I feel afterwards."
Enrolled Nurse P (Regional Victoria)
"I arrived for night shift and was told I was in charge of the facility ( I am an EEN ) AND ONLY 2 OTHER STAFF 52 residents in 3 separate buildings "
Registered Nurse L (Melbourne)
Today! This shift in on now! I am ready to resign today!
I was dreading this shift before I got here, now I'm here I can see why! I was here last time over a month ago and at that time I emailed the manager to report the workload! Now, it's worse!
The care staff is down to almost 50%.
Admin staff left 4pm! Manager gone when I looked at 4.39!
I was answering the phone and the front door whilst trying to attend to BGLs (and insulins) as well as neuro.obs! Neurological obs not being attended to for 7 hours at a time!
The Admin were telling the carers at handover that is their fault there's a staff shortage, to tell their colleagues not to call sick!!!!!!!!!!
I'm working this evening as a carer essentially so my clinical work is somewhat being neglected (safely). I don't know the carers job so it's hard for me to for in.
It's 1837 and a carer just called sick for 2145 start!!! They won't be replaced! This is crisis!
My dilemma, do I let the job go?
Personal Care Worker L (regional Victoria)
2 staff to 45 residents. Short in all areas. Cleaners not in for days. Kitchen staff shortage. High fall risk residents not able to give care. Paperwork is expected to be completed no matter if are short. When in lockdown you are morning shift 6-7 showers. Linen changes. Laundry clothes to put away, breakfast and lunch trays to deliver and collect, morning tea to do. 1 staff to 15. No extra help employees as there is no one. Extra work with doffing on and off.
Enrolled Nurse Q (Melbourne)
"Commenced work at 2.45 p.m. and did not clock off until 12.10 that night with no breaks, no toilet run. 1 pharmacy medication error, 1 resident fall and one skin tear to another resident all on top regular workload which is already too heavy for 1 EEN.
This occurs on a regular basis. Never paid overtime for working past end of shift. Never get team leader allowance on an afternoon shift.
Never feel appreciated by employer
The stress is huge. Workload is too heavy. Pay is very poor.
It would be less stressful to work at Woollies or Bunnings. The pay is probably comparable too.
I am only staying because of my concern for the residents but I don't know how long I can endure the pressure. I have to look after my own health."
Enrolled Nurse R (Melbourne)
Most shifts are very stressful, staff rushing to get thru the work, care is suffering as not enough time to provide good quality care. Corners being cut. Carers leaving on a regular basis. Can get paid more in cafe, supermarket without responsibility.
Up to $400 aged care bonus an absolute slap in the face. We have been wearing shields and masks or full PPE gear when needed for 2 years now. Carers and nurses especially EENs need a pay rise to match the responsibility and hard work they are putting in. Also retainer payment to registered nurses should also be paid to EENs who have been loyal to facility they work.
Registered Nurse M (Melbourne)
"Nearly an entire facility ran on agency, if they turned up. Unable to replace RNs. PCAs unable to get residents out of bed due to time and workload pressure. Families in tears due to residents sitting in faeces and urine. residents no longer have lifestyle staff to provide activities and social engagement, staff in tears wanting to walk off site. Despite this, pressure to cut care hours is a constant from the organisation. This is the reason I left aged care and the reason so many valued nurses and carers are leaving aged care. Please mandate ratios. Hold these profitable organisations accountable. Quality care, dignity and respect is a right for all. What is happening in aged care is heartbreaking for staff and residents. Putting more legislation in place does not fix the problem if the organisations are not mandated to have the staff on board to meet the ACQSC expectations."
[ACQSC Aged Care Quality and Safety Commission]
Personal Care Worker M (regional Victoria)
"Quite a few times in recent months I have had to work 2 or 3 wings on my own (36 residents in each wing max) at night 2200-0700 as staff have either not turned up or management have failed to fill the empty shifts. It was most definitely worse during lock down. I was unable to assist everyone's needs. I was being abused by residents and told to just do my best by nursing staff. Managers ccc then sends out messages reprimanding work not completed. I was told to prioritise a 530 am shower over everything else as family of resident complains. Very stressed out and on the verge of wanting to quit."