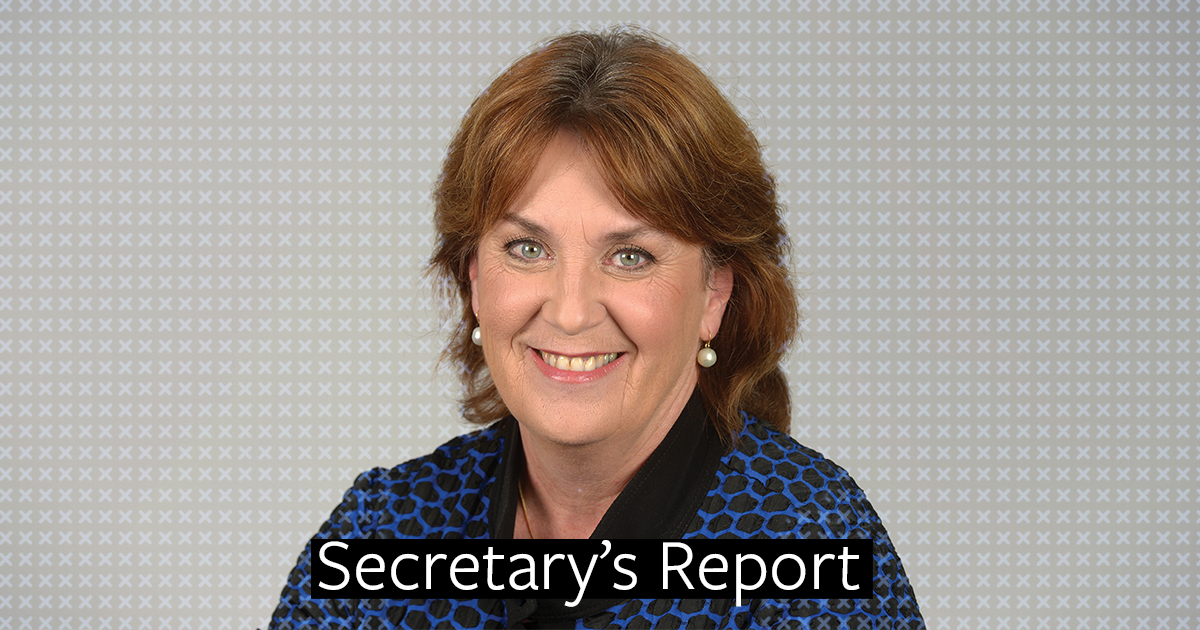 The referendum on an Aboriginal and Torres Strait Islander Voice to Parliament will be held on Saturday 14 October 2023.
As nurses, midwives and carers, we know that when people have a genuine say in matters that affect their lives and their health, better outcomes are achieved. As a nation, we know that the status quo hasn't worked (often at great expense to taxpayers): we have been trying to close the gap in health and wellbeing outcomes for Aboriginal and Torres Strait Islander peoples for decades, but we are failing.
We cannot risk the referendum failing. Voting no means nothing changes. Voting yes means nothing changes for white Australians, but hope for Aboriginal and Torres Strait Islander Australians.
On October 14 there is nothing for us to lose, and so much for us to gain. There is no downside.
Naysayers' fearmongering doesn't add up
Ahead of almost every major moment of social progress in our history, there have been those opposing change: people who said no to the abolition of slavery, and segregation; giving women the right to vote; apartheid; civil rights, marriage equality. Their predictions of calamity, or pointlessness, have not come true.
The arguments against women's suffrage (the right to vote), for example, were strikingly similar to today's anti-Voice arguments. Men, and women, opposed to giving women the vote were among the loudest voices during the first decades of the 20th century. Among other things, they argued that:
women didn't want the vote
giving women the vote would cost too much and achieve nothing
the right to vote was not a cure-all for the problems women faced.
Only the most fringe members of society today would argue that giving women the right to vote achieved nothing, or that women without the right to vote are better off.
ANMF supports a YES vote
More than 80 per cent of Aboriginal and Torres Strait Islander peoples support the Voice. In an election, that would be landslide. But at less than four per cent of the total population of Australia, they cannot get it over the line by themselves. They have asked for our help.
ANMF has heard their call. We also recognise that our members care deeply about the health outcomes of all Australians and therefore we supports a YES vote in the referendum.
On Sunday 27 August, staff and members joined former Essendon footballer and Norm Smith Medal winner Michael Long OAM for the first leg of his 20th anniversary Long Walk to Canberra in support of the YES campaign. As of publication, Michael is several days into his walk and soon to cross into NSW. Members can find out more, and join for an hour or a day if desired, or simply meet him at his gatherings on the way, at thelongwalk.com.au.
If you still have questions, we have put together a collection of resources to cut through the misinformation and disinformation. Find these at anmfvic.asn.au/yestovoice23.
How will the referendum work?
The ballot paper will have one question, to which you must answer by writing either the word YES or the word NO, in English.
To avoid doubt please do not use a tick, or a cross, or a number.
The question is: "A Proposed Law: to alter the Constitution to recognise the First Peoples of Australia by establishing an Aboriginal and Torres Strait Islander Voice. Do you approve of this proposed alteration?"
Voting in the referendum is compulsory by law for all Australians aged 18 years and over. If you are already on the electoral roll for federal elections you DO NOT need to enrol again to vote in a referendum. But if you've moved since the last election, you will need to update your enrolment details with the Australian Electoral Commission.
Polling places will be similar to those of an election, such as local schools, churches and community halls; and similar to an election, postal voting, early voting and mobile polling will also be available for those who are not able to attend a polling place on 14 October – if you are rostered on to work, for instance. More details are available via aec.gov.au.