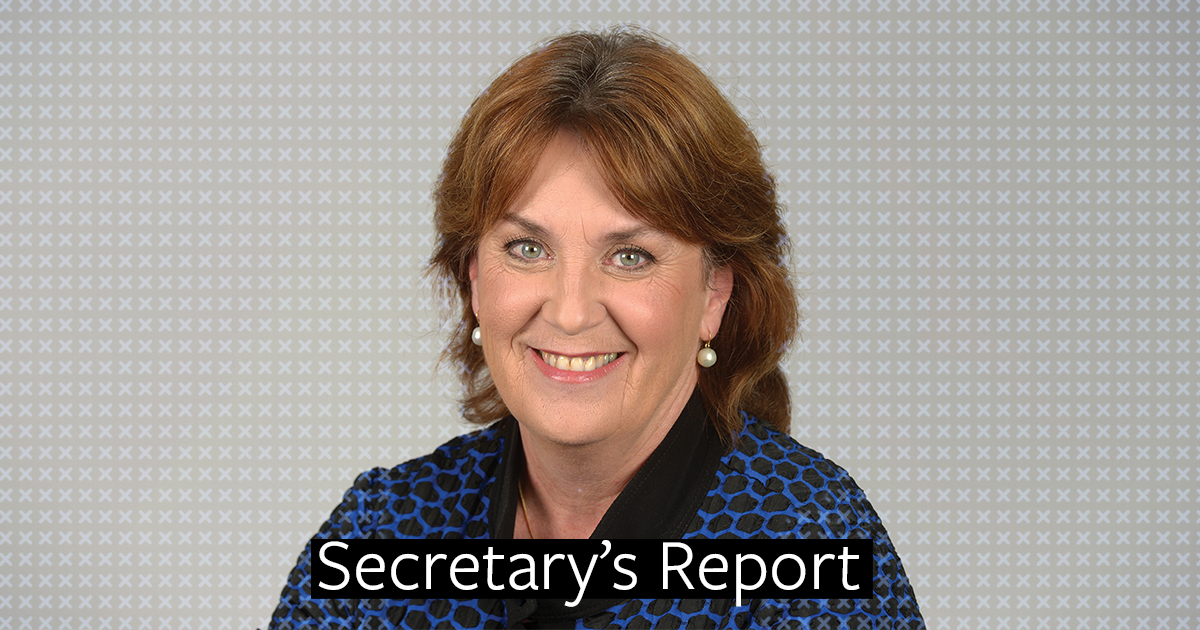 Our health system is in crisis. Nurses and midwives are holding it together with redeployment, overtime, extra shifts and double shifts.
The situation is the same across the country and the world.
Victoria has not experienced public sector staffing shortfalls like this since the 1990s after the Liberal Kennett government closed beds and made thousands of nurses redundant.
We are three years into the pandemic and more than 150 days into the Omicron outbreak.
The extraordinary pressure on the health system is being caused by record patient presentations and record numbers of nurses and midwives sick with COVID or caring for family with COVID.
Anecdotally we know some nurses and midwives are reducing their hours, if they can, or are taking personal leave to cope with fatigue and burnout.
ANMF is meeting with members and health services where wards are not able to meet legislated ratios because the forward roster is unable to be filled.
In these circumstances, Section 36 of the Safe Patient Care Act 2015 allows ANMF and health services to enter into a short-term local agreement.
The purpose of the agreement is to provide members working in an extended team model with financial recognition and give ANMF members important access to recruitment information, vacancy data and measures that health services are implementing to try and retain and attract staff. This means we can tell if all measures are being exhausted to recruit and staff the roster.
ANMF's proposals for local agreements also include parameters for hospitals' redeployment processes which we know are having a dire impact on staff morale.
Mandated minimum nurse/midwife patient ratios are part of the ANMF's DNA. That is what fixed the staffing crisis in the 1990s. ANMF members have campaigned for ratios in 1999, 2001, 2004, 2007 and 2011-12. We want a return to ratios across the state as soon as is possible. Local agreements to vary ratios will not be in place a day longer than needed.
Even if you are working to legislated ratios we recognise that the pressure is unprecedented. ANMF's discussions continue with the Department of Health and Government representatives to develop a package of recognition, recruitment and retention measures. These include free carparking, free meals, assistance with non-clinical tasks, a retention bonus and more.
And finally, ANMF has raised the need for a reset of nursing and midwifery employment culture. This means we want to see the removal of legacy rostering practices that no longer serve a useful purpose and are preventing nurses and midwives from working and filling shifts while balancing their home life and responsibilities. An example is health services refusing nurses' and midwives', returning from parental leave, requests for set shifts that fit in with available childcare. These members are telling us they are resigning or forced to become casual because they cannot get roster certainty.
Some of these practices were introduced to make rosters fair for all nurses and midwives and any changes need to consider all members. But some flexibility may improve everyone's working life and your ability to provide safe patient care.
What else can we do?
The Victorian community needs to play an active role to protect our health system for those who need it most.
At every opportunity ANMF, together with other health unions, is encouraging the Victorian community to recommence wearing masks to slow the rate of illness. It is a commonsense response to ease the pressure on our health system.
ANMF is also encouraging the community to have the third or fourth COVID vaccination and the flu vaccination.
Everything that can be done to prevent illness, must be done.
Some good news for private aged care
The election of the Labor Albanese Government promises the most significant reforms in private aged care in 25 years.
Thank you to every member of the last 25 years who rallied and protested, wrote letters and emails to politicians, signed petitions, visited MPs and provided witness statements and evidence to more than 20 inquiries and one royal commission.
ANMF is looking forward to working with the new federal government and our members to urgently make private aged care a better workplace and a better place to live.
We want to make sure that we can all finally put down the placards and get on with the busy work of implementing the Albanese election commitments and the aged care royal commission recommendations.