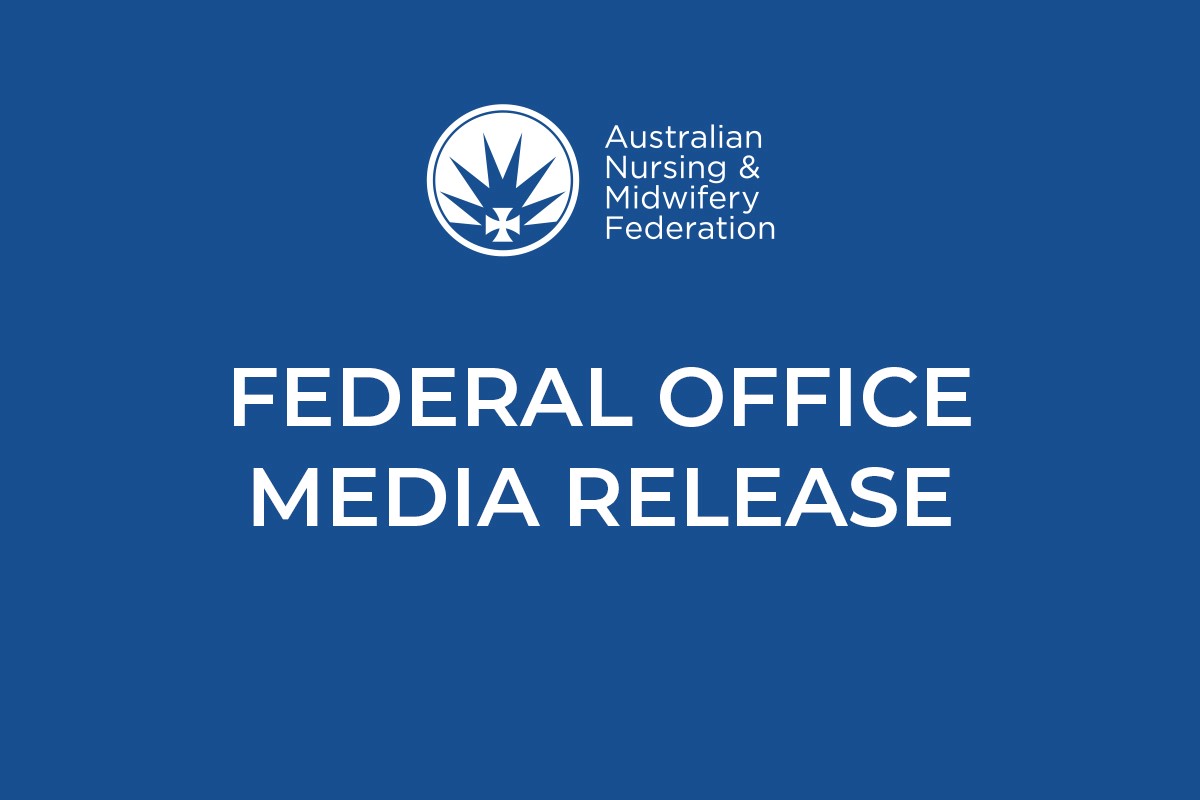 Overwhelmed, overworked nurses and care-workers identified chronic understaffing as the 'fundamental contributor' to the crisis in Australia's nursing homes throughout the COVID-19 pandemic, with many feeling 'unseen, unvalued and cast aside', according to the final results of a national survey conducted by the Australian Nursing and Midwifery Federation (ANMF).
The ANMF National Aged Care COVID-19 Survey 2022, conducted from January 2022 to February 2022, asked nurses and carers about a range of workplace challenges they faced during the pandemic, including: access to vaccinations, RATs and properly-fitted PPE; infection, isolation and quarantine; work hours and leave and their intention to leave their jobs.
The findings and participants' comments show how frontline aged care nurses and care-workers were physically and emotionally burnt-out after working additional, long shifts without adequate breaks and often without access to proper-fitting PPE:
72% received three doses of a COVID-19 vaccination, 27% received two doses;
73% reported their employer provided RAT kits, 12% relied on mass testing sites (no tests from employers or self-purchased) and 5% relied on self-purchased RAT kits;
23% described their experience in accessing COVID vaccinations and testing as 'fair', 26% as 'good' and 25% as 'very poor' or 'poor';
20% reported never, rarely, or only sometimes having enough PPE;
48% reported working 8-hour shifts, 42% worked long periods without sufficient breaks, 40% worked double shifts and 35% worked unpaid overtime;
61% reported their working hours were 'a bit more' or 'a lot more' than they would like;
38% reported their employer did not provide leave with pay due to COVID exposure;
25% reported their employer asked them to cancel/delay planned leave or return to work from leave due to COVID-19;
37% planned to leave their job within 1-5 years and 21% planned to leave within the next 12-months.
One survey participant, a 64-year-old aged care worker from Victoria, summed it up in just a few words: "(We) are chronically short-staffed always. Some staff have resigned, and more are about too. Makes me very sad for the residents that rely on us so much but there is only so much we can take."
In releasing the final results of the survey today, ANMF Federal Secretary Annie Butler said: "Aged care workers told us they feel 'unseen, unvalued and cast aside' – they're overworked, stressed and are fast-losing hope and strength. Overwhelmingly, they told us that understaffing was the major reason for the crisis the system faced during the pandemic.
"Time and time again, Mr Morrison and his Ministers were warned of the impending crisis in aged care and despite the devastation of the COVID-19 pandemic, have still done nothing to address the chronic understaffing at the root of so much of the suffering in privately-run nursing homes.
"Most concerning for the ANMF and indeed, the whole community, is the number of aged care staff who reported that they will leave their jobs, within the next 1 to five years – that's years upon years of experience just walking out the door. Lack of effective recruitment and retention of nurses and qualified care-workers will only put further strain on a system at breaking point and will lead to more suffering and neglect.
"The survey shows us that the staff remaining in aged care only do so for the love and respect of the people they care for, but their wages and conditions do not justify the risks and pressure they experience every time they go to work. It's unsustainable.
"When we asked our members how the Morrison Government can fix aged care, they had a simple, common-sense solution: more qualified staff. Surely, the Government has to listen."
To view the final results of the ANMF National Aged Care COVID-19 Survey.