Content warning: this story discusses family and intimate partner violence.
A unique building to provide permanent housing and on-site wrap-around support services for at-risk women and children officially opened on 8 August 2022 in Dandenong.
ANMF (Vic Branch) Council pledged a foundation donation of $5 million over two financial years, 2019-20 and 2021-22, which was used to purchase the land for the $30 million development.
Viv's Place will provide a fresh start for up to 60 women and 130 children escaping family violence and homelessness.
The building includes 60 dual key apartments, along with communal kitchen and living spaces, children's play spaces, offices, community gardens and family and child-specific services on site.
Launch Housing CEO, Bevan Warner said Viv's Place will provide the safety and security women and children need to rebuild their lives.
"Poverty and family violence are constant pressures that push many women into the impossible position of raising a family without a stable home," Mr Warner said.
"From the first day families move into Viv's Place, they have a safe and permanent home to recover and rebuild, access to the support they need and the opportunity to put down roots and participate in the local community."

"Solutions like Viv's Place are critical to breaking the cycle of inter-generational homelessness and giving children a better start in life. At Viv's Place, children are supported to attend school, maintain healthy relationships with family, friends and community, and lead a happy and healthy life."

"We hope Viv's Place becomes the first of many of these kinds of holistic housing and support models that are so desperately needed across Australia."
Viv's Place is based on a highly successful model in Broadway, New York, which has created supported communities in similar apartment blocks over 30 years and supported thousands of people out of homelessness by giving them a permanent home and other help.
ANMF (Vic Branch) Secretary Lisa Fitzpatrick said 'Victorian nurses, midwives and personal care workers see the realities of family violence in the course of their work every shift.
'It gives ANMF and our members a great deal of pride to have been able to make a significant contribution to this project'.
When making the decision to donate $5 million, ANMF Branch Council took the view that those in a position to help could not leave all of the heavy lifting to governments.
'We hope that our donation motivates other organisations and businesses to reach into their pockets to help build the next Viv's Place, and the next and the next one.
'It's a very special model and one we need to replicate many times over across the country.'
'We now have a Prime Minister, raised in social housing, who has reached his true potential.
'ANMF's hope is that all of those living in Viv's Place, adults and children, will now have a safe place, a healing place – a home – to realise theirs,' Ms Fitzpatrick said.
Other foundation donors included the Lord Mayor's Charitable Foundation and Shine on Foundation, followed by Gandel Foundation and The Ian Potter Foundation.
The kindness of strangers
In an extraordinary gesture of generosity by an individual, Robin Friday and his extended family, also played a critical role in bringing the project to fruition, contributing $1.2 million from the sale of his family home in Box Hill.
Mr Friday and his late wife, Mary Lou, made an 'unearned windfall profit' on the sale of their family home and wanted to use some of the proceeds to make a difference to those in need.
The Age newspaper reported in May 2021 that Mr Friday bought his house in 1973 for $28,000 and sold it for $4.6 million — 150 times the home's original sale price.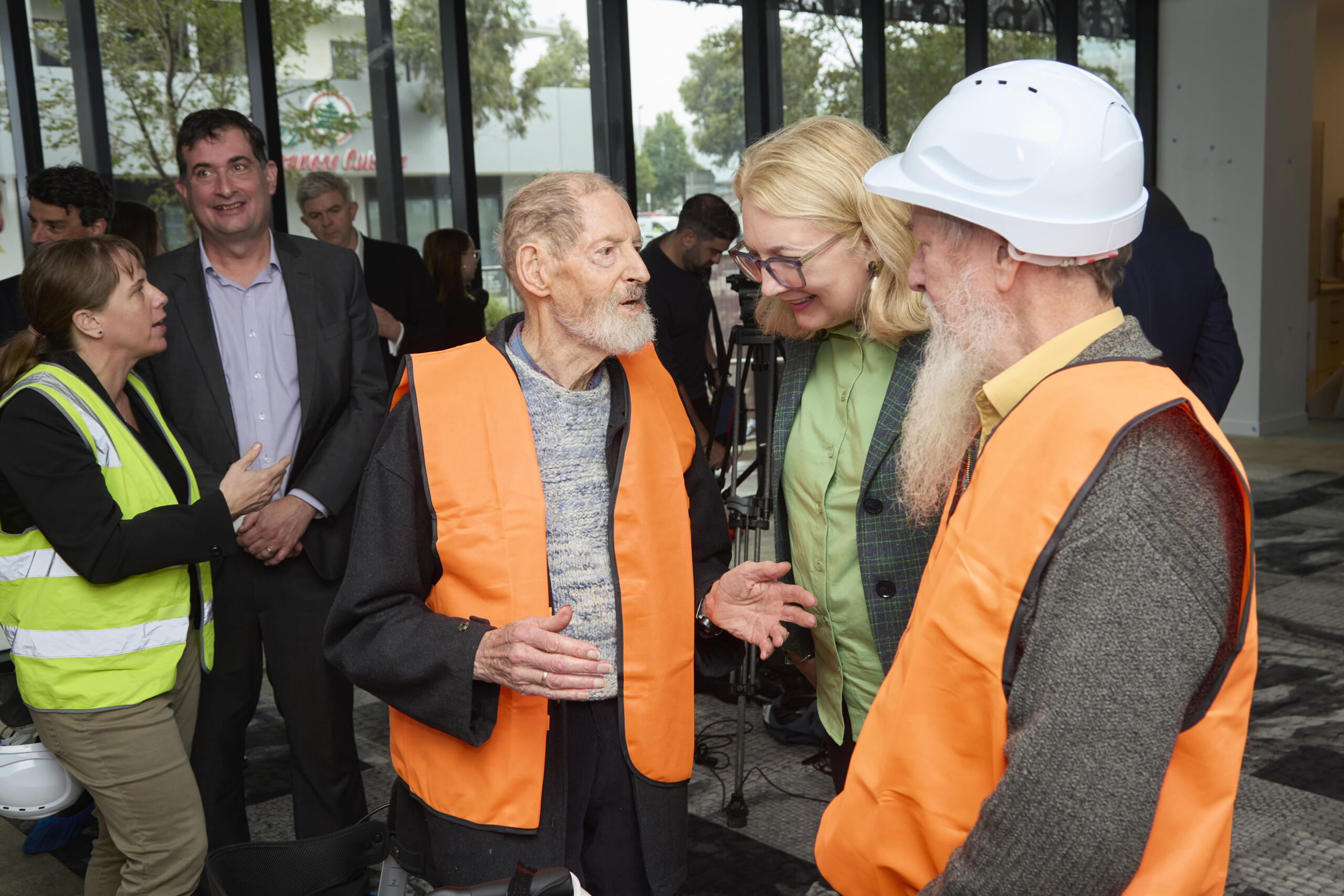 "I felt unhappy about the levels of homelessness in Melbourne and wanted to put some of the profits from the sale of our home into something that would make a difference," Mr Friday said.
"It is such a boost to see the project completed and to such a high standard."