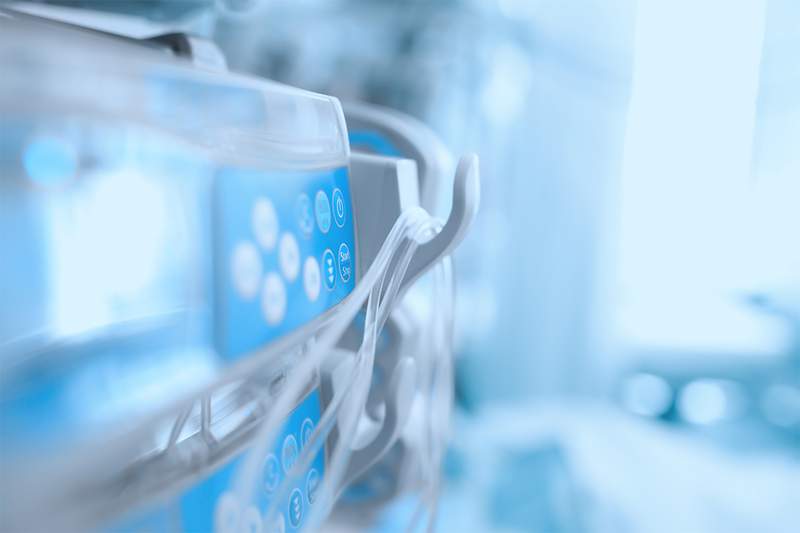 Victorian health services reported 186 'sentinel events' – events which resulted in a patient dying or being seriously harmed ­– between July 2019 and June 2020, a 54 per cent increase from the previous year.
Safer Care Victoria released the latest sentinel events data in its 2019–20 annual report Supporting patient safety: learning from sentinel events.
The most frequently reported sentinel events involve:
pregnancy, labour and the post-natal period (19 per cent)
patient falls (13 per cent)
medication errors (11 per cent).
The report says the higher number of sentinel events reported in 2019–20 reflects greater transparency rather than an increase in incidents.
Of the 186 sentinel events reported during 2019–20, 35 affected women and babies during pregnancy, labour and the postnatal period. This compares to 12 maternity sentinel events in 2018–19.
Nineteen of the 2019–20 sentinel events resulted in the death of a patient – three mothers and 16 babies.
Root cause analysis reviews found 51 per cent of the maternity sentinel events were directly or indirectly related to the labour period, and eight of these cited cardiotocography (CTG) misinterpretation as a critical event.
Safer Care Victoria's report says many review teams identified that human behaviour contributed to the sentinel event but there was not enough analysis of how the system influenced the actions of those involved. Of 600 root causes identified, 18 per cent focused on human error.
Safer Care Victoria says it is vital that health services focus on timely prevention of risks – planning further reviews of protocols and guidelines could delay the improvements necessary to prevent further sentinel events.
An example of a strong recommendation, it said, is procuring CTG monitors for operating theatres which can trace the maternal heart rate and make it easier to distinguish the mother's and baby's heart rates.
The report says the growing number of reported sentinel events indicates that safety culture is evolving but most severe events occurring in health services are not notified, despite many being likely to meet the criteria. During the 2019-20 year, 859 incidents in public hospitals were given a 'most severe' ranking in the incident severity rating (ISR) scale but of these, 166 were notified as sentinel events.
The report also says reviews should dive deeper into why something happened, rather than stop at identifying non-compliance or human error. Recommendations should be based on systemic issues.
ANMF (Vic Branch) Secretary Lisa Fitzpatrick said ANMF supports Safer Care Victoria in encouraging workplaces to look at systemic issues when considering the cause of sentinel events, as well as measures to prevent them.
'Human error must be considered side-by-side with issues of resourcing and management, as these have a huge impact on every nurse's and midwife's capacity to practise safely,' she said.
ANMF provides support to members who are involved in a sentinel event or subsequent investigation. Support may involve representing the member, helping them write a statement or legal referral.