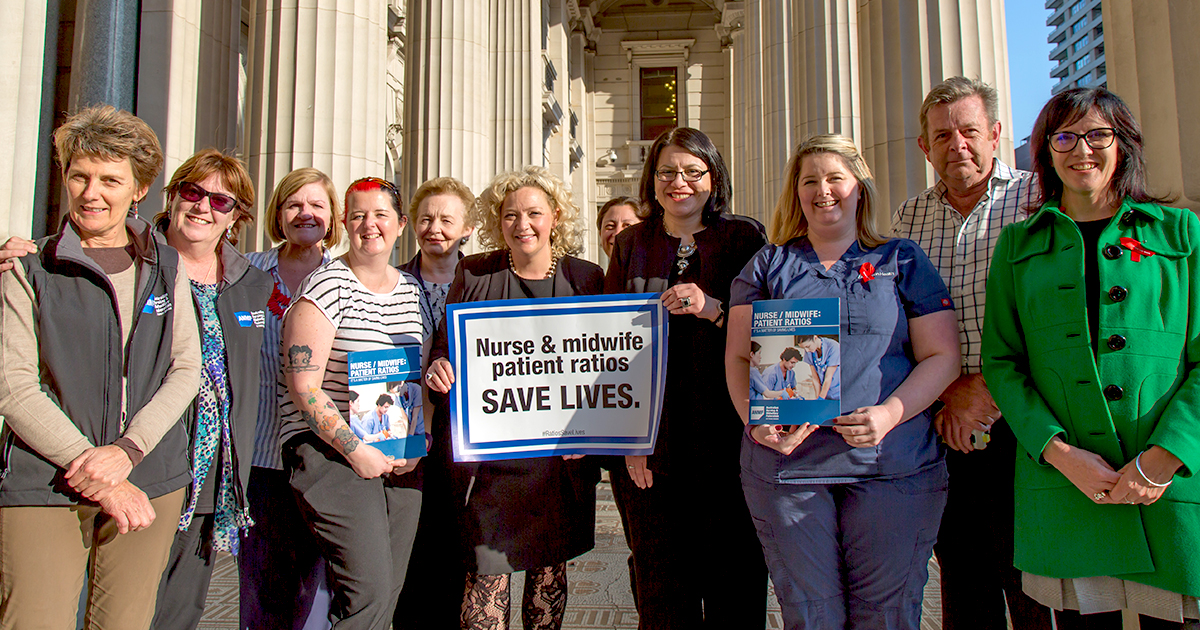 In October 2015 the Andrews Government made history and Victoria's nurses and midwives celebrated: nurse/midwife to patient ratios became law.
With the passing of the Safe Patient Care Act 2015 Victoria became only the second jurisdiction in the world to legislate nurse/midwife to patient ratios.
The Act represented a promise kept by the Andrews Government – prior to the 2014 election, then-Opposition Leader Daniel Andrews visited ANMF (Vic Branch) and committed to legislating ratios if the Labor Party won the election.
For members of the ANMF (Vic Branch) this momentous legislation meant an end to patient loads for nurses and midwives in the public sector being used by governments as a bargaining chip in enterprise agreement negotiations.
Maintaining ratios was a central sticking point in the 120-day industrial dispute with the Baillieu Coalition government in 2011–12. A leaked Cabinet document had revealed the government's intention to trade off 'productivity gains' in the form of greater patient loads, against increased wages.
The Baillieu government eventually backed down, agreeing to maintain ratios and increase wages – but only after a hard-fought campaign by ANMF members. Some ANMF members would remember the infamous photograph of Marshall Baillieu, the cousin of then-Premier Ted Baillieu, 'flipping the bird' at nurses who were protesting during the EBA dispute.
The Andrews Government in August introduced to the Victorian Parliament changes to the Safe Patient Care Act which will add new and improved nurse/midwife to patient ratios to the Victorian public health system and abolish the 50 per cent rule. At the time of print this had passed the Lower House.