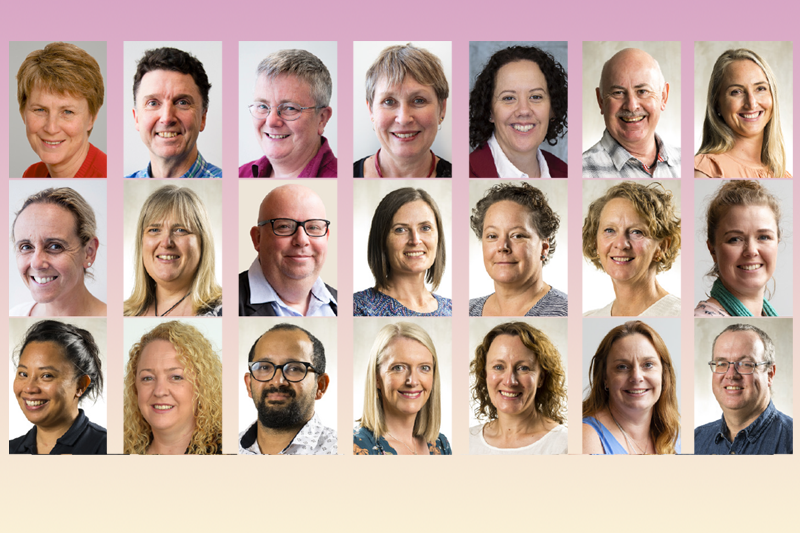 ANMF (Victorian Branch) members have elected a new branch council – the organisation's highest policy and decision-making body.
The council comprises a president, a vice-president, four executive members and 14 ordinary councillors, who must be practising registered or enrolled nurses, midwives or personal care workers; as well as financial members of the ANMF. They are commonly also ANMF Job Reps and/or Health and Safety Reps.
Elections are held every two years for the council and executive committee positions, which are unpaid and honorary. But they come with significant responsibility and require diligence and the ability to put personal interest aside, because councillors are tasked with determining sometimes difficult and contentious policy decisions that must balance the interests of 95,000 Victorian nurses, midwives and carers, their patients, and the ANMF as a union.
Examples include members-only policies as well as the breadth of industrial, professional and occupational health and safety policies on subjects such as vaccination, working in bushfire prone areas, infection prevention and control, and occupational violence and aggression (OVA). They also include policies on medical use of cannabis, facilitating quality of life decision making, homelessness, medically supervised injecting facilities and voluntary assisted dying.
The council is also responsible for overseeing the financial administration, governance and legal compliance of the union under the Fair Work (Registered Organisations) Act 2009. To assist in fulfilling this requirement, each councillor must undergo specific approved training as well as a comprehensive orientation to the role.
Following training, ordinary branch councillors attend 11 council meetings a year, while the branch president, vice-president and executive members attend a minimum of 22 meetings a year. The Branch president and vice president are also members of the Branch finance and risk committee and attend its meetings.
Branch Secretary and Assistant Secretaries
In addition to the ordinary councillors and executive committee, the council also includes the Branch Secretary and two Assistant Secretaries. These are paid, full-time positions, elections for which are held every four years. They initiate and co-ordinate the day-to-day activities work, and management of the Branch, and all its staff.
Branch Secretary Lisa Fitzpatrick and Assistant Secretary Paul Gilbert were re-elected unopposed. Assistant Secretary Madeleine Harradence, who replaced Pip Carew following her retirement in 2021, was also elected.
BRANCH COUNCIL 2022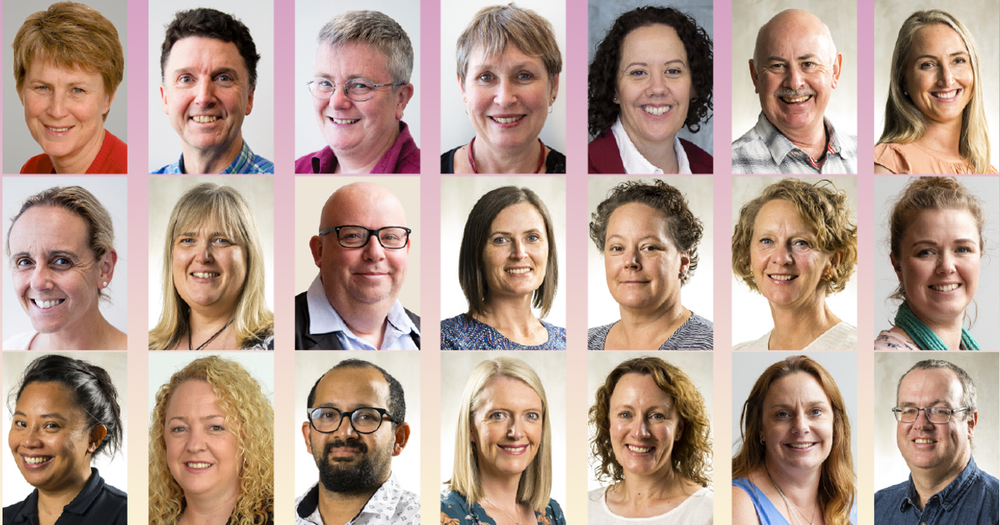 Pictured above from left to right, are:
PRESIDENT
Maree Burgess
Maternal and Child Health Nurse
Banyule City Council
VICE PRESIDENT
Andrew Morgan
Registered Nurse
Outer Eastern Mental Health – Eastern Health
EXECUTIVE MEMBERS
Mel Carron
Enrolled Nurse
Austin Hospital
Marie Jones
Registered Nurse, Midwife
Royal Women's Hospital
Kate Reid
Registered Nurse
Goulburn Valley Health
Stephen McKenzie
Registered Nurse
Ballarat Health Services
COUNCILLORS
Natalie Berniard
Registered Nurse
Monash Medical Centre
Ruth Bloom
Enrolled Nurse
Royal Melbourne Hospital – City Campus
Melinda Connan
Registered Nurse
Monash Medical Centre
Ross Donaldson
Registered Nurse
St Vincent's Hospital
Roxi Ingleton
Registered Midwife
Royal Women's Hospital
Anna Kenny
Registered Nurse
Bass Coast Health District Nursing
Lara Jeffery
Registered Nurse
VFA Learning/Barwon Health
Kate Mason
Registered Midwife
Box Hill Hospital
Catherine Morales
Registered Nurse
Thomas Embling Hospital
Kim Pentreath
Registered Nurse
Bendigo Health
Jimmy Parel
Registered Nurse
Northern Health
Kylie Somerville
Maternal and Child Health Nurse
City of Whittlesea
Natasha Swayn
Registered Nurse
South West Healthcare – Camperdown
Catherine Williams
Registered Nurse
Royal Children's Hospital
Damien Hurrell

(filling in for Kim Pentreath until July 2022)

Registered Nurse
Bendigo Health