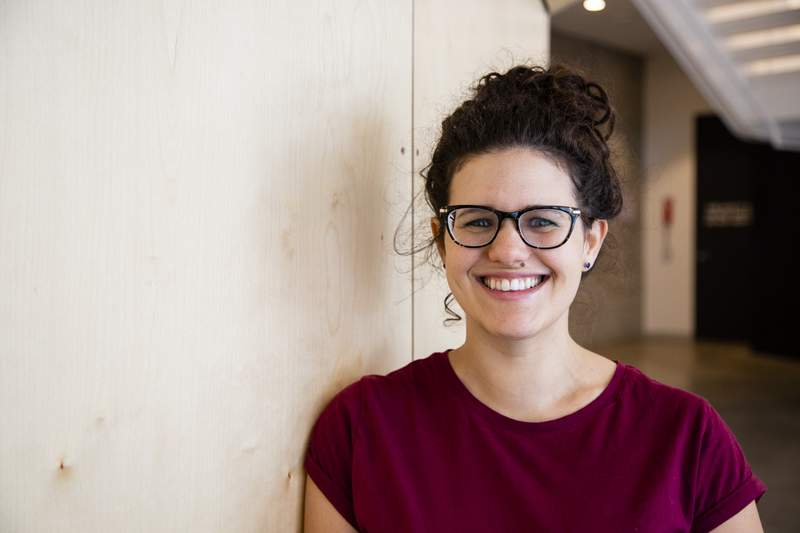 If midwife Phillippa Howard had a magic wand, she'd put more funding into birthing centres or caseload teams, so she could practice within one of those.
'I find it super rewarding when I get greater continuity of care; the evidence supports improved outcomes for women and families in these care models', she said.
She was drawn to midwifery as she's passionate about women's and family health. 'It's such a privilege to be a part of something so intimate and special'.
Last year Phillippa completed her graduate year at a metropolitan public hospital after studying midwifery at Australian Catholic University.
'Working in a tertiary centre has exposed me to incredible opportunities with breech vaginal and twin vaginal births – it's a real privilege to be a part of such an inspirational team.'
After completing her graduate year, Phillippa was offered an ongoing position at the same hospital.
'One day I might be in the postnatal ward, the next in the pregnancy assessment unit or birth suite. Now I'm really enjoying team midwifery and getting to work the spectrum. The variety helps me reduce burn out and keep me feeling fresh and excited about work.'
She said one of the biggest learning curves was the enormous responsibility. 'I think the pregnancy assessment unit is one of the most relevant examples of this – when midwives field phone calls from women with concerns about their pregnancy and run a mini emergency department for pregnancy', she said.
'It's highly stressful giving phone advice, conducting assessments, looking up relevant histories and maintaining contemporaneous documentation, all at the same time.'
'A woman could come in with bleeding, reduced foetal movements, gastro, blood pressure issues, be in early labour or many other things, and as a junior midwife it's a lot to triage and can be very overwhelming.'
She copes with the rigours of her job by taking regular beach walks with her husband and dogs.
'One of the best things I have done for myself is book in regular annual leave and I really encourage everyone to do the same.'
She attributes the support of her colleagues and educators for their 'endless patience' as being integral to helping her deal with the challenges. Her advice to new graduates is to not be afraid to ask questions.
'I think the only stupid question is the one you don't ask, so ask everyone. Find the smiling faces and they won't mind answering because you do get some people who are less willing to find the time to answer questions.'
Her other advice?
'Get a Keep Cup!'