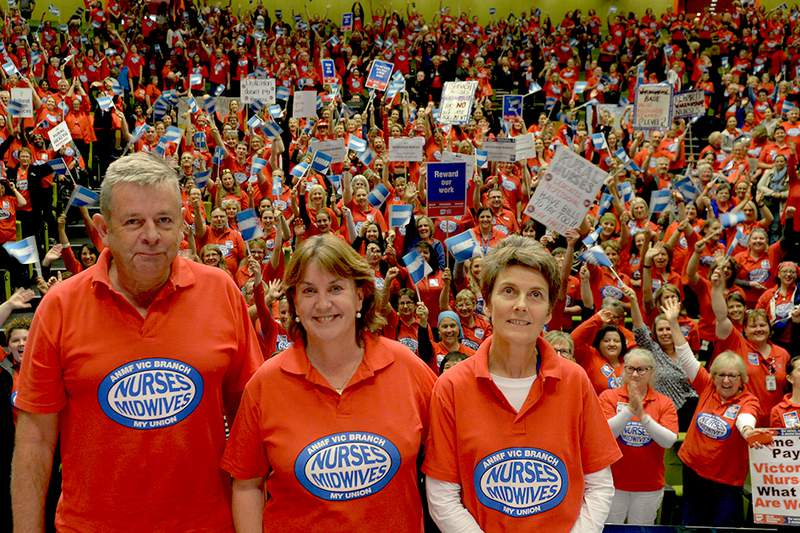 In 2016 ANMF (Vic Branch) negotiated a historic enterprise agreement for public sector nurses and midwives with the Andrews Government, delivering pay parity with NSW – all without the need for significant industrial action.
The respectful relationship with the Andrews Government led to the first revamp of the nursing classification structure in 30 years. The new structure will be introduced on 1 April 2019, along with wage increases which will bring Victorian nurses' and midwives' wages in line with NSW net salaries for nurses and midwives.
The 2016–20 negotiations delivered almost all the 2016–20 log of claims in full or part. As well as the wage increases, other significant claims agreed included:
8:8:10 rosters to be introduced at 24 workplaces which had 8:8:8 rosters
employers to establish and maintain an effective occupational
violence and aggression prevention and management program,
with ANMF's involvement
20 days paid family violence leave
reducing health facilities' environmental impacts
measures to manage and reduce risk around fatigue, including employers having to provide transport home if a nurse or midwife has worked a double shift.