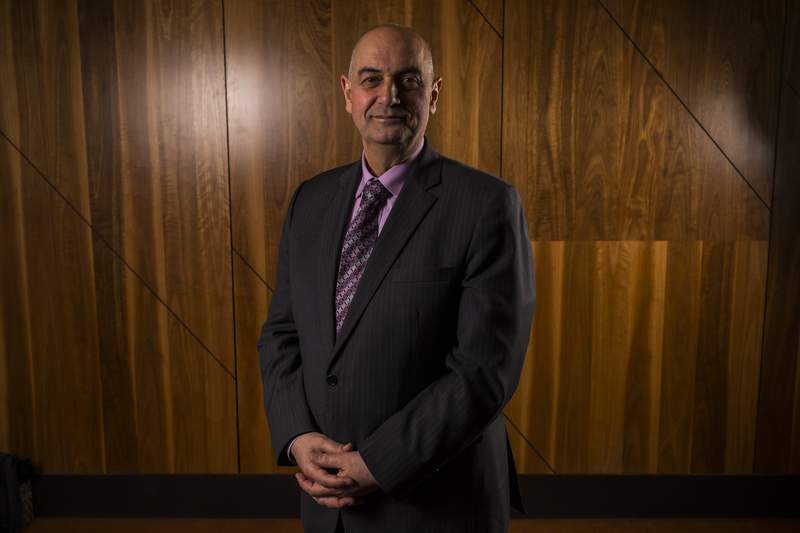 Monash University's Professor Joseph Ibrahim told the Australian Nurses and Midwives Conference the timing of the aged care royal commission had demonstrated that statistics do not influence change, stories do.
On Monday 17 September 2018, the first part of Four Corners' two-part expose of failings in aged care screened. It included crowd-sourced stories from the public and aged care staff, of overworked staff and neglected residents.
The program also included an interview with the Aged Care Minister Ken Wyatt saying there was no need for a royal commission. The day before the first part of the Four Corners program screened, Prime Minister Scott Morrison and Health Minister Greg Hunt announced the royal commission into aged care.
'What they (Four Corners) did was show videos of awful things happening and they showed pictures of the people who were in care, when they were in their 20s, when they got their first job or were getting married.
'They showed pictures that made us identify with the person and they didn't need statistics,' Professor Ibrahim said.
Professor Ibrahim's team had spent two years researching the 200,000 deaths reported to the Coroner between 2000 and 2013, to examine premature deaths in residential aged care. The research was published in the Medical Journal of Australia in June 2017.
'We said people were dying needlessly from suicide, homicide, medication errors, falls, choking…'
'Deaths were not being reported that should have, deaths that were being reported as falls were probably resident aggression or potentially suicide…'
Professor Ibrahim said the publication of the research resulted in media interest but no real systemic change.
The royal commission was not needed because 'we have known about the problems for some time' after about 20 inquiries into aged care, Professor Ibrahim said.
However, the aged care royal commission provided a 'once in a lifetime' opportunity to reform aged care and the government should be held to account to act on its recommendations.
'If we don't act on it, if we don't push people to act on it and if we don't speak up about what we are worried about, this opportunity will be lost forever,' he said.