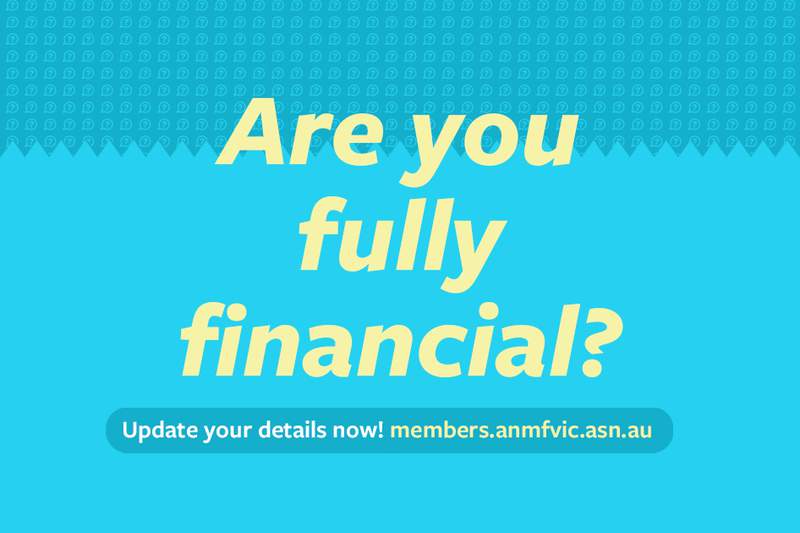 During these unprecedented times, it's important to ensure ANMF has your back. It's a good time to review your membership, and update it if required – maybe you've moved and need to update your contact details, or you are now working as a RUSON or RUSOM and need to upgrade to a working student membership.
Making sure you're fully financial, are in the correct membership category, and that we can contact you, is especially important if there's an incident when you are performing your nursing, midwifery or personal care duties. Only fully financial members have access to all ANMF's industrial, professional and legal* services and professional indemnity insurance**.
It's also important to ensure that your email address is correct so that we can keep you up to date on important news and changes in your industry and workplace. If you are not receiving our COVID newsflashes or our monthly On the Record or e-news, then you have unsubscribed. Re-subscribe and let's get back in touch.
You are not fully financial if you're paying:
the part-time category rate (working 24 hours or less a week), but you are working 25 hours or more – this means you should be paying the full-time category rate
the primary care leave rate, but you have returned to work
the EN rate, but you're working as an RN
the associate member rate, but you are working
the student rate, but

are working as a RUSON/RUSOM or
have your registration and you are working as a nurse or midwife.
Don't forget that your membership fees are tax deductible as a work-related expense. Most ANMF members should receive at least 30 per cent of their fees paid in any financial year as part of their tax return.
Check and update your membership details via the member portal.
*Conditions apply
**Some exclusions apply, see details.