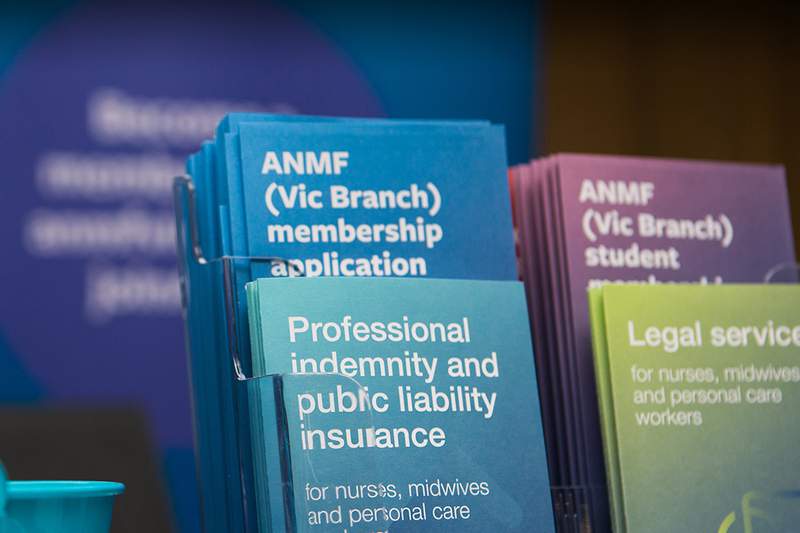 Most ANMF (Vic Branch) members are working members with fees based on working 24 hours or less per week, or over 24 hours per week.
However, if your circumstances change, there are different membership options available.
Taking parental leave?
We have a reduced-rate Primary Carer Leave membership at $10.20 per month. Additionally, you have access to:
Professional indemnity insurance (PII) for up to 10 (the maximum) keeping in touch days you may utilise during your leave
Industrial support for issues in the lead up to you returning to work, e.g. seeking flexible working arrangements
Assistance to extend or reduce your period of primary carer's leave
Industrial advice and assistance regarding any organisational change at your workplace that affects you
$120 credit for our online CPD Portal
The right to vote in ANMF elections
Not currently working or retired?
We offer Associate membership at $8.24 per month for members who aren't practising. It does not include Professional Indemnity Insurance or industrial representation, but you have access to:
$80 credit for our online CPD Portal
discounted conferences and seminars
ANMF publications
discounted movie tickets
online general industrial/professional advice
Working interstate?
If you're moving interstate permanently, your membership will need to be transferred to the appropriate branch of the ANMF.
If you're working interstate (except WA) for less than 12 weeks, we can arrange a cross-border agreement with the appropriate branch, whereby you will retain and be covered under your current Victoria membership.
Studying but working as RUSON/RUSOM?
If you're studying an undergraduate degree but working as a RUSON or RUSOM, we offer RUSON/RUSOM membership. Fees depend on the hours you work and ensure you have Professional Indemnity Insurance and industrial representation for workplace issues.
Working in academia?
If you're employed by a university and not practising, you can become a Nurse or Midwife Academic member for $198.07 per year. It includes limited PII but no industrial representation.
Needing to hold or suspend your membership?
You can suspend your membership for up to 24 months if you do not wish access to any member benefits.
How to change your membership
It is important to let us know if your circumstances change and if you increase or decrease you weekly working hours. Otherwise you risk not being covered if you have an issue at work.
To adjust your work hours, or change your membership type to associate or PCL, go to the member portal 'My Details' section.
Alternatively, email membership@anmfvic.asn.au with details, including dates your circumstances change.