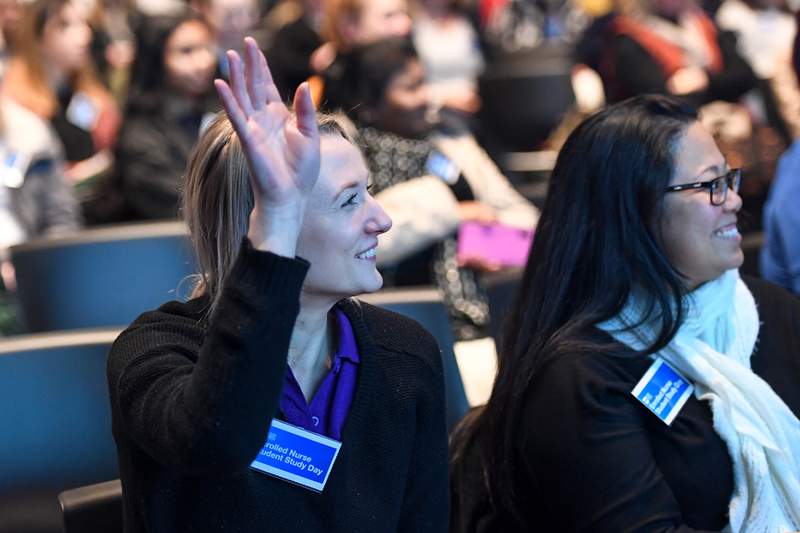 If you're a soon-to-be graduate enrolled nurse (EN), you are likely wanting to know what your options are.
Lots of opportunities exist for new ENs in a variety of areas. An online job search reveals a variety of hundreds of places available with more if you're open to working in a regional or rural area.
The great news is there will also be newly created public EN transition to practice programs available thanks to the Andrews Government $50 million funding commitments outlined in the May 2019 state budget. As soon as we know more details we'll let you know.
What are my options to work as an enrolled nurse?
Transition to Practice programs
It is not a requirement by Australian Health Practitioners Regulation Agency (AHPRA) to complete a transition to practice program (sometimes referred to as a 'grad year'), however, you may find that you would thrive with a structured supported program.
We've compiled a list of health services offering transition to practice programs for enrolled nurses. It is by no means exhaustive, and you will still need to contact each facility directly about its 2019/2020 intake.
The Victorian Department of Health and Human Services has list of public and private hospitals.
Applying directly to work as an enrolled nurse
There are no limitations to applying for enrolled nurse positions. It is the same process as with any other job. Enrolled nurses can work in:
specialist clinics
general medical and surgical unit
day surgery unit
aged care
psychiatric, forensic and correctional health
mental health services
emergency
theatre nursing, and many more areas.
Try job search websites such as Seek or Careers.Vic.
Nurse bank or agency
Casual nurse bank or agency work can give you the flexibility of choosing which shifts you are available to work. It will also give you experience in different areas and hospitals and an opportunity for future permanent work.
To apply, send your curriculum vitae (CV) and a cover letter outlining your interest to each hospital's human resources department for nurse bank, or the relevant agency. Details will be listed on their websites.
Once you have joined, you will also need to complete the general online competencies such as:
hand hygiene
fire and emergency procedures
managing bloods
medications
practical competency of basic adult life support.
Before you start your initial shifts, support is sometimes available with supernumerary shifts (you will need to check with each workplace).
Always make sure you are fully oriented and familiar with the local policies and procedures for each workplace you are employed with, and ensure your knowledge is up-to-date.
Further study
You might wish to undertake further study to become a registered nurse and/or midwife. Contact each university's course coordinator or attend open days or information nights for further information.
If you are interested in the alcohol and other drugs sector, ANMF has new educational fee grants for eligible members who may wish to study the diploma of alcohol and other drugs. Grants for further study will be open later this year.
Need further advice?
Come along to our Enrolled Nurse Student Study Day on the 19 July 2019. There will be a variety of exhibitors from health services and former EN graduates will share the career pathways they have undertaken.
Need support?
The ANMF Graduate and Final Year Student Support Officer Jess Mengel can assist you via gradofficer@anmfvic.asn.au.