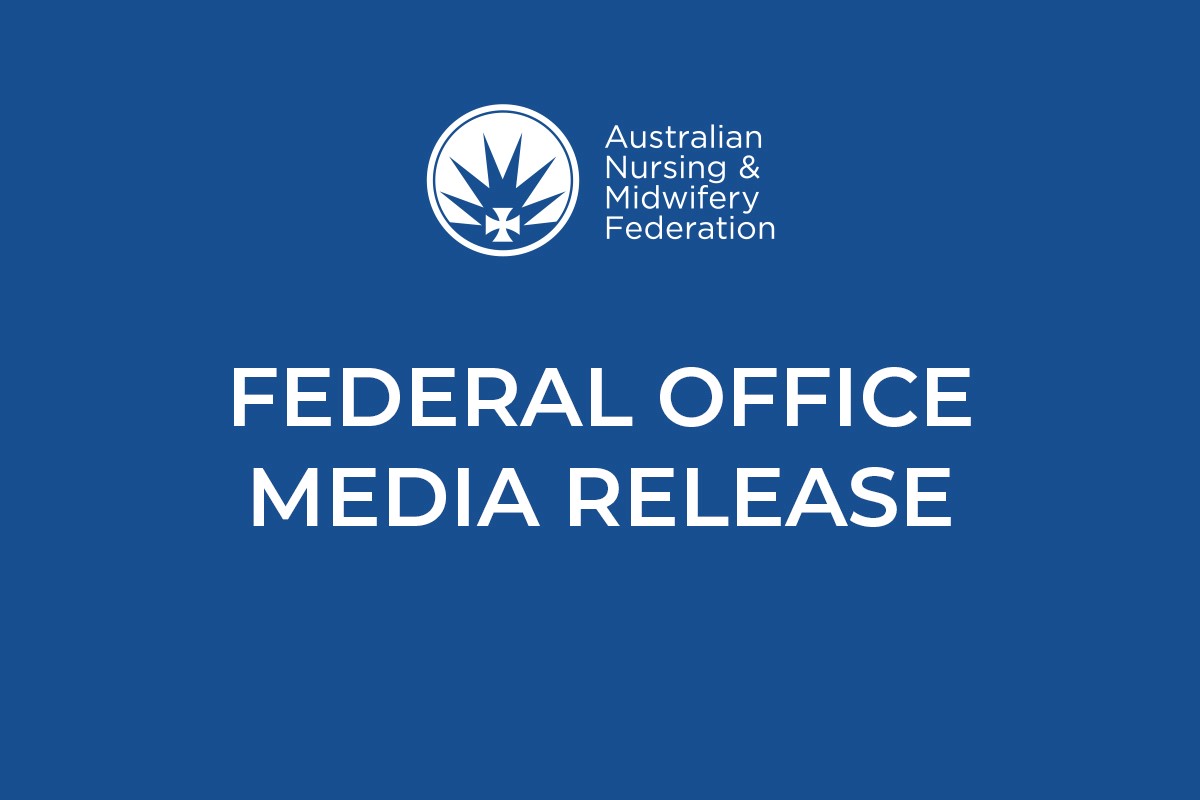 Members of Australia's three largest trade unions, representing more than half a million workers, will converge on Parliament house in Canberra today to push for an acceleration of the planned increase in the superannuation guarantee to 12 per cent and urge politicians to address the barriers that result in woman retiring into poverty.
Members of the Australian Services Union (ASU), The Shop Distributive and Allied Employees Association (SDA) and the Australian Nursing and Midwifery Federation (ANMF) will lobby the country's politicians, to take action to address the declining superannuation savings of Australia's female workers.
The large delegation, which includes retail workers, disability workers, clerical workers, nurses and aged care workers from across the nation call on the Morrison Government to raise the superannuation guarantee to 12% immediately as the impact of the delay has been significant.
They will also highlight the failure of successive Governments to abolish the $450 minimum threshold per month, which sees thousands of the most vulnerable workers miss out on super entirely.
Working women, particularly those on low incomes, are doing it tough with only 53% of the superannuation retirement savings of men, leaving them most vulnerable to poverty and homelessness in retirement [Per Capita Report, 'Not so Super for Women', June 2017].
For women, superannuation is their only hope of a decent and dignified retirement. Now, just one in five Australians with superannuation believes they will be able to live comfortably off their super in retirement [UMR Strategic Research, 'Public attitudes to increasing the Super Guarantee', July 2019].
In light of the announced Income Retirement Review, the delegation is holding urgent meetings with elected representatives in Parliament House today, urging them to represent their constituents by standing-up for super:
Protecting the universality of our super system and reject any attempts to make super 'optional' for Australian workers;
Immediately increasing the Superannuation Contribution Guarantee rate to 12%;
Legislating to ensure super is paid on every dollar earned by eliminating the minimum threshold for compulsory employer contributions of $450 per month in earnings, so that every hour worked attracts superannuation; and
Closing the retirement gender pay gap and paying a superannuation contribution at the prevailing SGC rate for the government's paid and unpaid parental leave.
The superannuation system was established to provide a safety net for working people in retirement and it must be protected and improved. Any attempts by politicians to make super optional will undermine the viability of the whole system and force retirees into poverty.
ANMF Assistant Federal Secretary Lori-Anne Sharp:
"The Morrison Government's recent announcement to review retirement income of Australians must result in addressing the disparity in superannuation outcomes for women.
"The Australian nursing and midwifery workforces comprise 89 per cent women, who on average retire with 40 percent less superannuation than men, even in female dominated professions.
"We need reform that addresses the current gender pay gap, prioritises an increase to the superannuation guarantee to 12% and include the superannuation guarantee in the commonwealth parental leave scheme so that women are not penalised for taking time to raise their families.
"It's also time to remove the exemption that allows employers to avoid paying super to employees who earn less than $450 per month. Aged care workers who may work for multiple employers within a month but earn less than $450 in each role are currently paid no superannuation. Woman are over represented in part-time and casual positions in the workforce, this $450 exemption to the superannuation guarantee disproportionately affects women.
"Every Australian deserves a secure retirement and comfortable standard of living. The answer is not to make superannuation optional for low income earners as has been suggested by some Liberal Senators recently. The answer is to keep to the legislated plan to increase the super guarantee to 12% and urgently address the barriers that woman face when saving for retirement."
ANMF media: Richard Lenarduzzi: 0411 254 390
ASU Assistant National Secretary Linda White:
"With an average of 47% less super than men, women are extremely vulnerable at retirement, particularly the one in four who are single and approaching retirement age.
"Over 70% of women have estimated balances under $150,000 and almost a quarter have balances less than $50,000 meaning we must find ways to increase the level of women's super.
"While Australia has been starved of a pay rise, companies have reported higher profits in everything from banking to aged care and these companies can afford to share those profits so the government should honour their promise to raise super to 12 per cent.
"What's more it should be done immediately – now is not the time to continue the freeze, as women have lost too much money already."
ASU media: Tim O'Halloran: 0409 059 617
SDA National Assistant Secretary Julia Fox:
"Every woman deserves a secure, decent and comfortable retirement. Yet women working in the retail industry retire with nearly half the retirement savings of men.
"The Morrison Government must protect and strengthen superannuation outcomes for women by increasing the SG to 12%, removing the $450 threshold, and ensuring that superannuation is paid on every dollar earned, including parental leave.
"The retail industry is a low paid industry with a high proportion of causal and part time work. We are seeing women having to work multiple jobs to make ends meet yet the $450 cap means they may not be earning any super.
"The Morrison Government must address the gender retirement gap and take proactive steps now so that women do not continue to retire into poverty."
SDA media: Jim Middleton 0418 627066