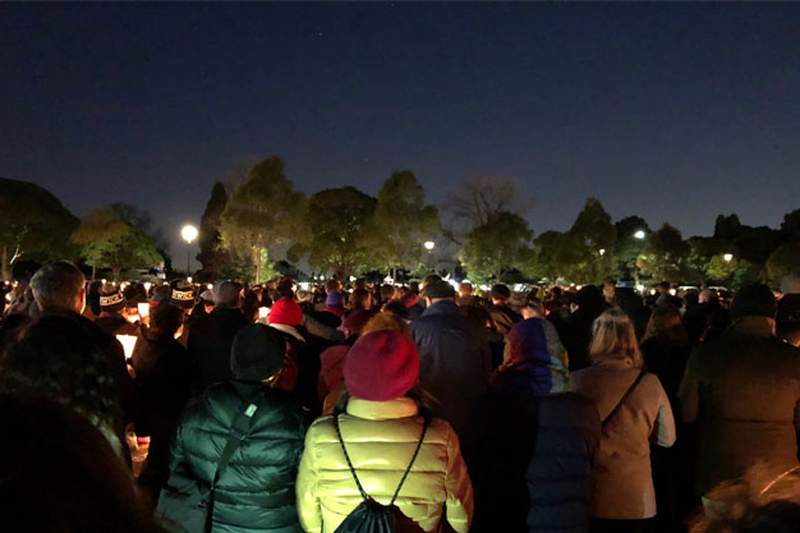 As thousands turned out to vigils throughout Victoria and nationally following the violent death of 22-year-old Eurydice Dixon, ANMF (Vic Branch) affirmed the right of women to safety, wherever they are, and called for a culture of respect.
Ms Dixon was killed as she walked to her North Carlton home from the Highlander bar in Melbourne's CBD, where she was performing as a comedian. Her body was found in Princes Park, North Carlton on Wednesday 13 June. A 19 year old man has been charged with rape and murder.
More than 5000 people gathered at Princes Park on 18 June for a silent Reclaim Princes Park vigil to mourn Ms Dixon's death and to affirm the right of women to be safe.
'Women have the right to safety at home and in public space, at work and travelling to and from work,' ANMF (Vic Branch) Secretary Lisa Fitzpatrick said.
'Eurydice Dixon was a young woman with a bright future heading home after work.
'Male violence against women is far too prevalent in this country, with a woman dying at the hands of a man nearly every week.
'Violence against women begins with disrespect, and can end like this – in a life cruelly taken , with friends and family devastated.
'As the union for a predominantly female workforce, we are saying women are entitled to go about their lives feeling safe and being safe. This starts with respect.'