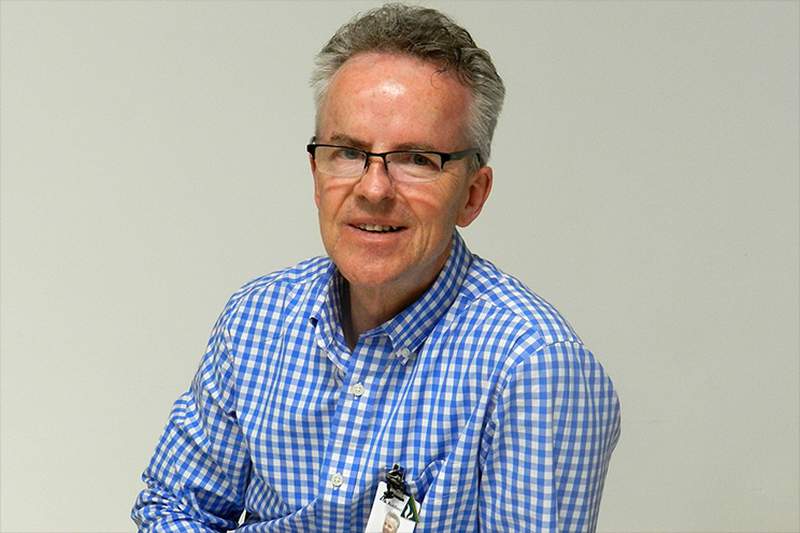 In a time in which healthcare has been spotlighted during the COVID-19 pandemic, it's fitting that several ANMF (Vic Branch) nurse members have been acknowledged in the 2021 Queen's Birthday honours.
Austin Hospital critical care nurse and educator Ian Baldwin AM received his Member of the Order of Australia award for significant service to critical care nursing and medical research.
Ian, a Fellow of the Australian College of Critical Care Nurses, was post-graduate coordinator and clinical educator at the Austin Hospital for more than 30 years until assuming a research position last year. He is an adjunct professor of nursing at RMIT and Deakin universities.
Ian said he was pleased to have the nursing profession recognised via his Queen's Birthday honour.
'I haven't seen a lot of nurses who are working in a clinical environment in a hospital receiving these types of things,' Ian said.
Former ANMF (Branch) Council member Elizabeth (Liz) Crock AM was honoured for significant service to nursing, particularly to people living with HIV/AIDS.
Liz is an HIV nurse practitioner at Bolton Clarke and president of the Australian and New Zealand Association of Nurses in AIDS Care. Liz holds an honorary fellowship at the University of Melbourne's Faculty of Medicine, Dentistry and Health Services.
Registered nurse and wound care expert Jan Rice AM was acknowledged for significant service to nursing, to wound care, and to education. Jan has a Masters in Wound Care and is a Fellow of the Australian Wound Management Association.
Jan presents the ANMF (Vic Branch) seminar 'Wound management: the what, when and why', which is offered on Wednesday 28 July and the 'Wound debridement – principles of practice' webinar, offered on 25 August 2021.
Separately, Australia's Chief Nursing and Midwifery Officer Alison McMillan received a public service medal for her work in driving the Federal Government's national health response priorities during the COVID-19 pandemic, particularly on infection control measures.