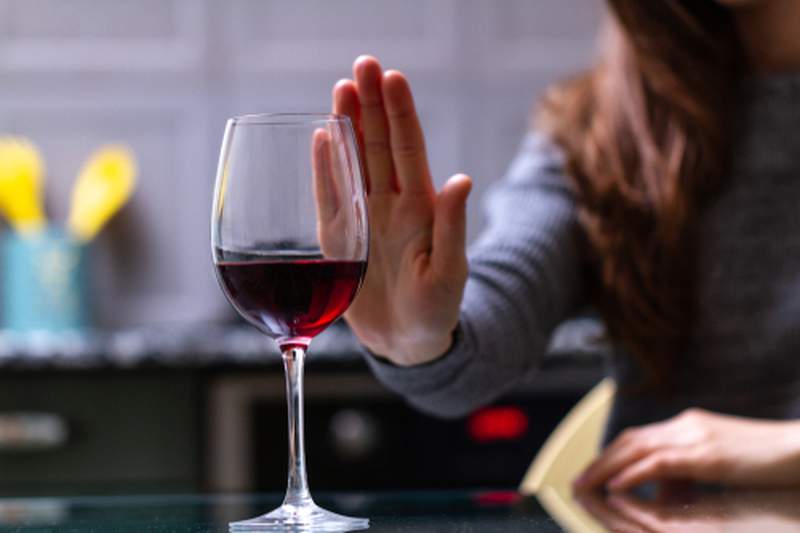 Chris* knew she was in trouble when her drinking started to impact on her ability to go to work.
Chris, an associate unit manager in her 40s working in the emergency department of a public hospital, had been feeling irritable, impatient and was becoming forgetful.
When Chris took a few sick days off, it was so unusual that her manager asked if she was OK. Chris shared that she was feeling all the symptoms of burnout.
She felt a dread of going to work and had lost confidence in her capacity to do her job. Chris's social drinking had become a daily habit and she was drinking more and more. She had difficulty switching off in her downtime and wasn't getting quality sleep.
Chris's manager referred her to the Nursing & Midwifery Health Program Victoria. Run by nurses, the NMHPV offers free, personalised and confidential counselling and support for nurses and midwives, and nursing and midwifery students.
With an NMHPV senior clinician who is also a registered nurse, Chris undertook a standard health assessment and disclosed that she had been taking on extra responsibility at work which had added to her stress levels.
Chris had been neglecting her health and wellbeing and ignoring the warning signs of burnout for a long time.
She had a family history of alcohol dependence and drank heavily in her early 20s before she met her husband. Chris's husband was supportive and understanding and they have three adolescent children – one with a health issue that was weighing heavily on Chris.
Together, the NMHPV clinician and Chris developed an individual support plan, which involved Chris visiting a GP to arrange personal leave from work. Although she had access to a psychologist through a mental health care plan, Chris chose to see an NMPHV clinician fortnightly for the first two months, followed by monthly appointments.
NMHPV gave Chris information on substance use and addiction and supported her in her goal of abstaining from alcohol. They helped her identify and engage with her interests and passions and reconnect with family and friends. She was also introduced to a range of free online resources to manage her stress and anxiety.
After six weeks off work to access support and make her way back to balance, Chris returned to work in the emergency department with self-care practices to keep her healthy and mentally well. She also knows she can return to NMHPV for further support at any time.
The NMHPV can be contacted on 9415 7551 or admin@nmhp.org.au
Read more about how NMHPV has helped Victoria's nurses and midwives in 2018–19.
*Not her real name