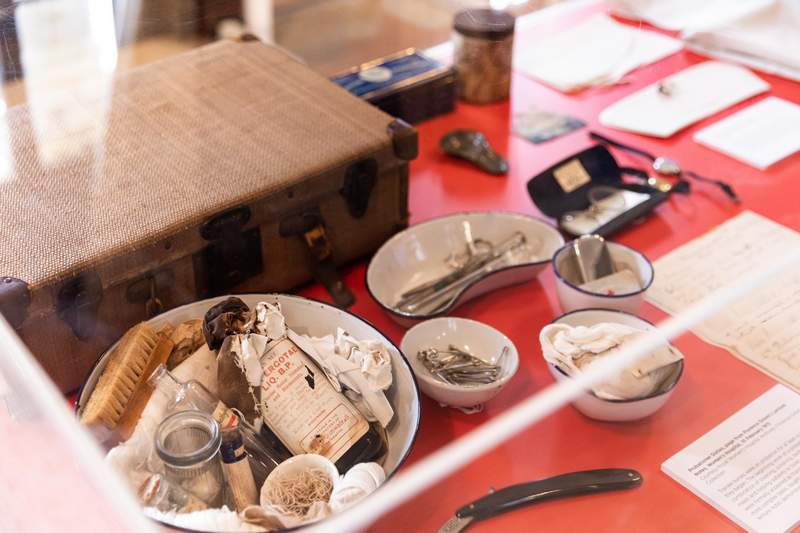 Unmasked, the popular exhibition celebrating nursing and midwifery in Victoria, has been extended.
Her Place Women's Museum Australia, in East Melbourne, has announced the exhibition will open on additional days in April, May and June. The last day will be Monday 28 June 2021.
Unmasked: celebrating Nursing and Midwifery, Victoria and beyond was funded by the Andrews Government to mark the International Year of the Nurse and the Midwife in 2020.
The COVID-19 pandemic delayed the exhibition which opened in March and was due to close on 2 April. A planned regional tour to Bendigo is unable to proceed as the venue has been re-purposed as part of the COVID-19 vaccination roll out. Work is underway to preserve the exhibition in a digital format for Victorians unable to visit the Melbourne venue.
The extended exhibition has also been included in the Australian Heritage Festival program.
To acknowledge the International Midwives Day (5 May) and International Nurses Day (12 May), Unmasked curator Dr Madonna Grehan will deliver a special lecture Through the looking glass at 2pm, 8 May.
Dr Grehan will discusses how material culture from everyday practice can expand our understanding of nursing and midwifery history. Dr Grehan worked as a general nurse and midwife before moving into women's health research. She completed a PhD in nursing and midwifery history at the University of Melbourne.
ANMF (Vic Branch) Secretary Lisa Fitzpatrick said the extension would give more members the chance to see the exhibition and encouraged regional Job Reps and HSRs, attending this year's Annual Delegates Conference, to take advantage of the additional June dates.
'Unmasked tells the story of nursing and midwifery in Victoria and I encourage members young and old to become more familiar with our history and who we are today,' Ms Fitzpatrick said.
The exhibition is presented by Her Place Women's Museum Australia, in partnership with the Victorian Department of Health and Safer Care Victoria. Unmasked has received substantial support from the ANMF (Vic Branch).
Unmasked
Her Place Women's Museum Australia
210 Clarendon Street, East Melbourne
10am-4pm, extended days
Bookings (not essential)
April
Saturday 24 April*
May
Saturday 1 May*
Saturday 8 May*
(2pm, Through the looking glass
exhibition lecture by Dr Madonna Grehan)
register
Saturday 15 May*
Saturday 22 May
Saturday 29 May
June
Saturday 26 June
Monday 28 June
*open as part of the Australian Heritage Festival