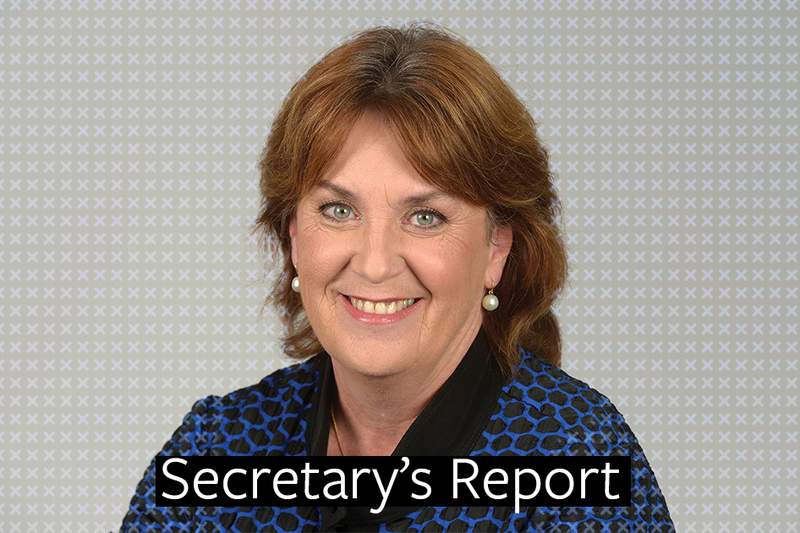 Hard not to be hopeful about mental health
It's time to mend Victoria's mental health system. And there is a genuine political will to build a new system equal to our general health system.
The release of Victoria's mental health royal commission final report and recommendations provides a reason for hope. The Andrews Government has promised to implement all 65 recommendations and has already started fast-tracking this ambitious task. These are in addition to the nine recommendations from the interim report released in October 2019
The redesigned system promises to be integrated, compassionate, well-funded and well-resourced. It will provide care and treatment close to people's home. It will focus on prevention, treatment, wellbeing and recovery.
It is hard to imagine if you've been working in the system that the royal commission describes as 'broken' because of its inability to meet the overwhelming need and distress in the community.
Our valuable mental health nurses provide holistic, person-centred care focused on a person's physical, psychological, social and spiritual needs. They have not been able to use these skills to deliver therapeutic care because the system is constantly responding to crisis.
Yet, work is well underway on the interim recommendations. And the day after the release of the final recommendations Victorian Premier Daniel Andrews announced the first six priority sites for services that will provide an alternative to emergency departments as a softer entry point into mental health services.
These will be built at Benalla, Brimbank, Frankston, Greater Geelong, Latrobe Valley and Whittlesea. They will come online from mid next year. There will eventually be 60 across Victoria.
ANMF is ready to work the Andrews Government and our mental health nurse members who must be at the heart of the redesigned system.
It will take some time, but it's hard not to be hopeful.
Morrison Government must legislate aged care ratios
The aged care royal commission has also handed down its final report and recommendations recognising that systemic understaffing has contributed to unacceptable substandard resident care.
This is not a reflection on our valuable nurse and personal care worker members caring for residents. The current legislation simply does not support or enforce safe staffing levels.
The report acknowledges that high quality and safe care is unachievable without 'having enough staff with the skills and time to care.'
The Morrison Government says it will respond to the 148 recommendations in its May budget.
But there is not a day to waste. People are living in understaffed nursing homes.
Prime Minister Scott Morrison must urgently legislate nurse/ carer to resident ratios. We have ratios in Victorian public residential aged care. We must have them in our state's private-for-profit and not-for-profit facilities too.
Ratios with the right mix of registered nurses, enrolled nurses and personal care workers will provide quality, safe and dignified resident care.
The predictable calls for billions more aged care funding have already started.
And still we are none the wiser about how providers currently spend $13 billion taxpayer dollars caring for approximately 200,000 people living in residential aged care each year.
The Morrison Government announced $452.2 million for the aged care sector when it released the royal commission's report. It appears that this is not new money, but funding promised to providers last year as a result of the royal commission's interim recommendations relating to COVID-19.
The taxpayer funding is earmarked for the sector to address 'immediate priorities', including $92 million to create about 18,000 places for workers between now and 2023.
To avoid history repeating, the government must be clearer about what this money is for and providers must account for how it spent. We must have transparency.
We must have a commitment from the Morrison Government to implement all of the 148 recommendations.
And let's not forget the Andrews Government has put $40 million on the table to assist with implementation in Victorian private nursing homes if the Morrison Government commits to aged care ratios.
We already have ratios in Victoria's public nursing homes, and now a recommendation from the royal commission.
Our members working in aged care and their residents should wait no longer.