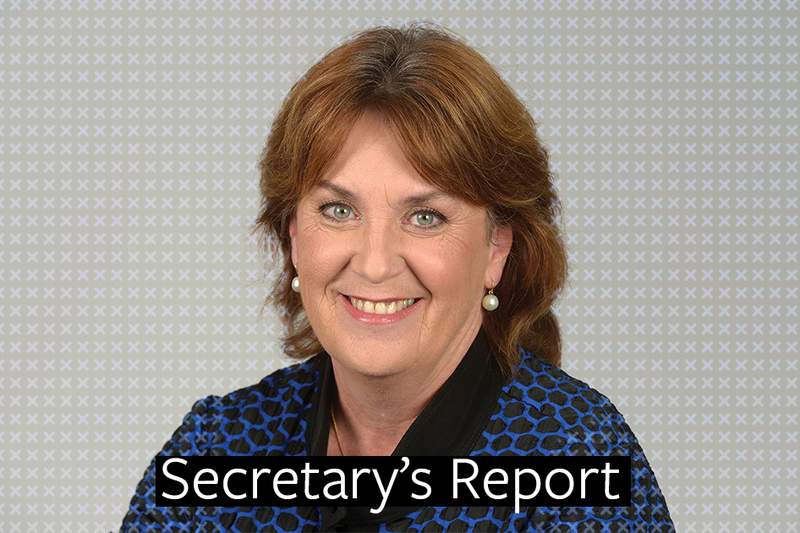 Ratios, rostering, retention and recruitment. These are the four important Rs that can improve our health system.
With Stage 2 settings re-commencing at public hospitals and National Cabinet dropping COVID-19 isolation rules, it's never been more important for rosters to reflect the Safe Patient Care Act 2015 ratio requirements for nurses and midwives.
Health services must make every practical effort to roster to ratios on every shift. If this is not possible then health services should be considering reducing the number of beds. ANMF has sent members information about contacting their Organiser if you believe this isn't happening. Under Stager 2, health services also have levers such as prioritising elective surgery activity.
Recruitment and educating new nurses and midwives will take time. However, we do know that shelving outdated legacy rostering practices will immediately increase the number of available nurses and midwives and help us retain our workforce into the future.
ANMF (Vic Branch) is currently working with Safer Care Victoria and a representative group of Victorian health services to investigate changing the way we roster in Victoria. We're also looking to learn from other sectors that rely on rotating rosters, such as aviation and transport.
Our aim is to find best-practice ways to build rosters that:
meets the needs of our patients
maximise the available workforce
meet an individual's work, family/social and health situations
reduce absenteeism, fatigue-related illness and casualisation
meet the professional needs and desires of employees
Improve the working lives of our members.
We want to build rosters that facilitate set shifts/set days, and which are responsive to requests for flexible work arrangements.
We want to build rosters that adhere to best-practice fatigue-management principles.
We want to look at the roster's ability to accommodate any EFT fraction for a permanent employee.
It's a daunting project, but the benefits should not be underestimated: rostering to ratios and fixing rosters have the potential to significantly improve retention and satisfaction rates, among existing nurses and midwives and among those joining our professions over the coming years.
It's big-picture and long-term reform. In the shorter term, the fifth R – restrictions – is the one of immediate concern.
COVID-19 not going anywhere
While we all desperately want the pandemic to be over, we also know that the declining cases and admissions are likely to be the lull before the next storm.
In Victoria in the final week of September, the average daily number of new cases was 1,351 while the total number of known active cases sat at 8,056 – down from a peak of 71,428 in July. The seven-day rolling average of patients with COVID-19 in Victorian hospitals was 145, down 9.4 per cent compared to the previous week.
These are all welcome figures. But scrapping the mandatory COVID isolation period for people who test positive – excluding hospital and aged care workers – runs the very real risk of turning this trajectory back in the wrong direction. And that is something our already stretched health and aged care systems cannot afford.
We call on National Cabinet to be flexible enough to reinstate public health precautions to prevent escalating cases.
We also need a new campaign on vaccination. Of those patients hospitalised in Victoria over the past three months, 44.2 per cent had not received their third vaccine dose, while 29.7 per cent were unvaccinated. That's almost 74 per cent who were not up to date with their vaccinations.
In the absence of isolation restrictions and mask mandates, vaccination is our key defence. That message cannot be forgotten.