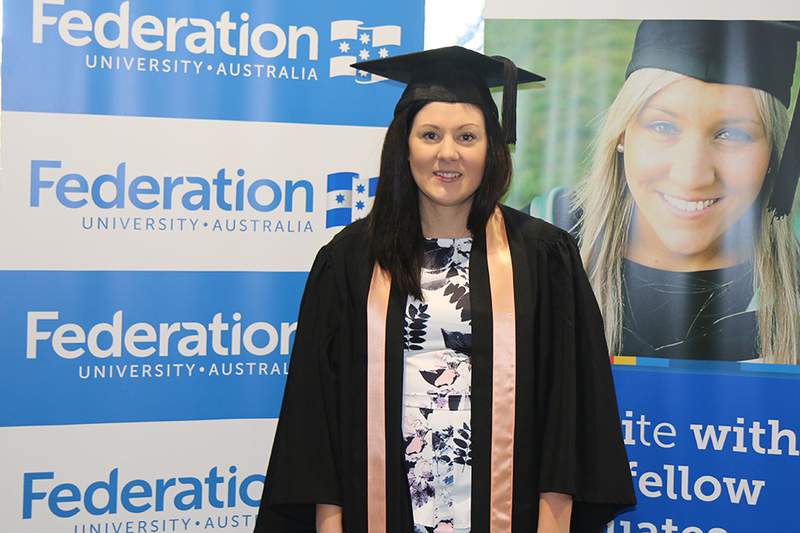 Why did you want to become a nurse?
I knew that I wanted to become an EN after completing a certificate III in aged care. It opened my eyes to the many opportunities available in healthcare, and just how rewarding it was to care for those who are unwell or unable to care for themselves anymore.
What would you like to specialise in?
At this early stage of my career I haven't yet found a particular area that I would like to specialise in. But I have always had a passion for caring for the elderly and learning about dementia, so perhaps further study may follow on in the future.
How has transitioning from student to nurse gone so far?
My graduate year helped me to consolidate my theory, practical skills and knowledge learnt as a student. My rotations began with three months in a sub-acute rehabilitation ward followed by six months in a high care aged care facility, and ended with three months in an acute medical/surgical ward.
I thoroughly enjoyed every rotation and all the tips and tricks I learnt along the way. I applied for a position on my last rotation and have currently been working there for the past four months. It is a busy ward in a rural town with a variety of medical and surgical patients ranging from cardiac-related presentations to strokes, fractured hips and deliriums, just to name a few.
I love my job and I am learning new things every day. I am also very grateful to work with a very supportive team.
How did you find juggling study and raising young children?
I won't deny that I found juggling study and kids difficult at times. Without my support network I would have really struggled, but I don't have any regrets and would do it all over again. If I can travel two hours away from home for a two-week placement with a seven-week-old baby, anyone can.
What have been your highlights so far?
As nurses we are so privileged to be there for our patients when they are at their most vulnerable. It is such a rewarding feeling being able to see your patient come out the other side back to their pre-morbid self, and to have them put their trust in us. I believe it's also rewarding to be able to spend the last moments with your patients, knowing they are comfortable, pain-free and that you are also able to support and reassure their families during this tough time.
What have been the biggest learning curves you've experienced?
Not to sweat the small stuff. Sometimes there just aren't enough hours in a day, and it is okay to hand over aspects of care to the next shift. Nursing is a 24-hour job and you can't do it all. I have also learnt how important it is to spend quality time with your patients when you get a chance, learn about their likes, dislikes and families. It creates a trusting relationship and allows your patients to feel more comfortable opening up to you about any concerns or issues they may be having.
What advice would you give to other students?
For students out on placements, never be afraid to get in and have a go at anything if it's within your scope of practice. Where possible take on a patient load of your own so you can better prepare yourself for your graduate year. Study up on your medication knowledge. You'll never remember them all, however knowing the most common ones will get you off to a great start. You're not expected to know everything so never be afraid to ask questions.
How do you wind down?
If I'm feeling stressed out after a tough day/week I like to listen to mindfulness tapes. Generally, I just like to go for a walk with the kids or friends, watch movies. Also, a bit of retail therapy here and there never hurt anyone!
Stephanie graduated last year from Federation University in Horsham. In her spare time she likes to go camping and fishing with her partner and two children aged 11 and 2 years. We'd love to profile you in the next edition! Email us your contact details.