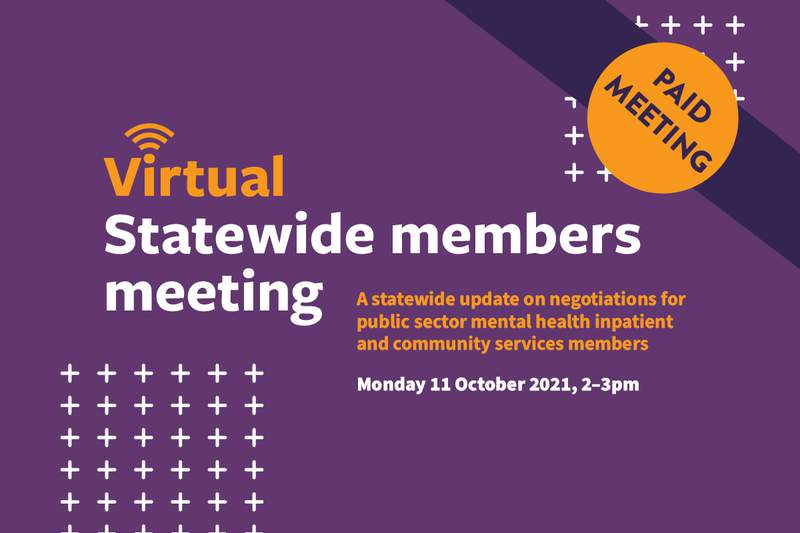 ANMF will hold a statewide public sector mental health members meeting on Monday 11 October 2021 to provide a report back to members.
This meeting will discuss a further offer tabled by the Department of Health at negotiations held on Tuesday 5 October 2021.
This will be a paid meeting for those who are rostered on to work at this time.
The meeting will be attended by ANMF (Vic Branch) Secretary Lisa Fitzpatrick, Assistant Secretary Paul Gilbert and Industrial Officer Rima Tawil.
Register your attendance by 9am, Monday 11 October 2021.