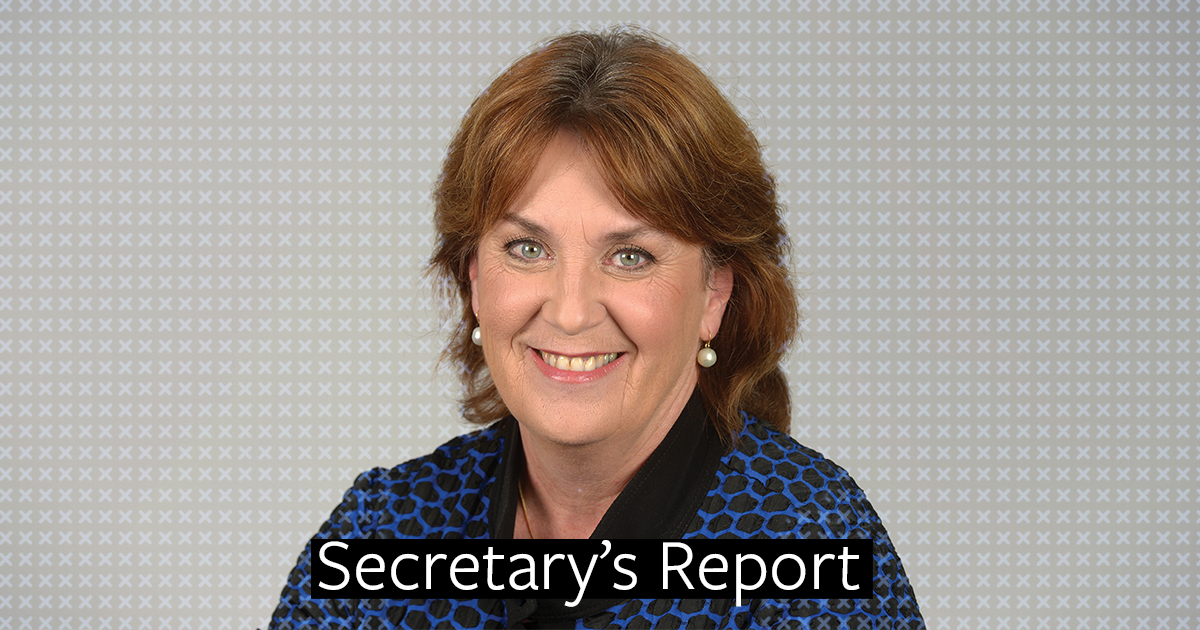 I am pleased to report that the Andrews Government's 2023 budget delivers on all its 2022 election commitments to Victorian nurses and midwives, ensuring funding is available to begin implementation during this term.
These commitments include measure designed to retain and increase the workforce, and to improve staffing levels in emergency departments, high-dependency and coronary care units and maternity services, and to introduce ratios for the first time into ICUs.
It was also gratifying to see the continued commitment in the budget to progress the implementation of the Mental Health Royal Commission recommendations and the public aged care building program, as well as increases to maternal and child health appointment times.
The budget also provides continued funding for the Victorian virtual emergency department, priority primary care centres, GP respiratory clinics and an important recognition that we're not back to business as usual and the COVID-19 pandemic is still with us.
Acute care refresher course
In March 2020, only weeks after the introduction of COVID-19 restrictions, the ANMF Education Centre hosted a popular and well-received Reorientation to Acute Care workshop.
Taught by nursing educators Pam King and Simon Plapp, this course was designed to help nurses working in non-acute areas refresh their acute-care skills ahead of the anticipated COVID-19 surge. It attracted nurses from a wide variety of specialties: some recently retired, others near the beginning of their career, and some who had been out of the acute setting for a while and were looking to refresh their skills and knowledge.
Recently, we have been receiving queries to hold a similar, non-pandemic specific program. Due to this interest, our Education Centre has confirmed it will begin running a four-day general Acute Care Refresher Program over the next few months, with bookings for the first course – in July – now open.
Pam King will again teach, alongside clinical educators Cam Tu Do and Anne Ivers.
Unlimited free CPD
The Education Centre is one of the unique member benefits available to ANMF (Vic Branch) members. It holds regular courses and seminars at our CBD offices, and maintains the online Education Portal, where members can access more than 200 modules and hundreds of CPD hours in a wide range of topics suitable for nurses, midwives and personal care workers.
These modules are designed to be completed at home, at the time of your choice and at your own pace. And from Monday 3 July 2023 they will all be free and unlimited for fully financial members.
ANMF House
Members who choose to attend in-person courses, conferences and training at our Education Centre are now able to book into the new ANMF House member accommodation.
Conveniently located directly opposite our 535 Elizabeth Street office and the Education Centre, ANMF House offers apartment-style units and beautifully appointed hotel rooms at up to 50 per cent off the market rates.
Situated above the beautifully renovated Central Club Hotel – and just meters from Queen Victoria Market on the fringe of Melbourne's CBD – ANMF House has been built to the Passivhaus standard of sustainable building design.
It joins our two other member accommodation options: the Ocean Grove Chalet and Viewhill Holiday Units in Bright. All are available at discounted rates to members in need of a break.