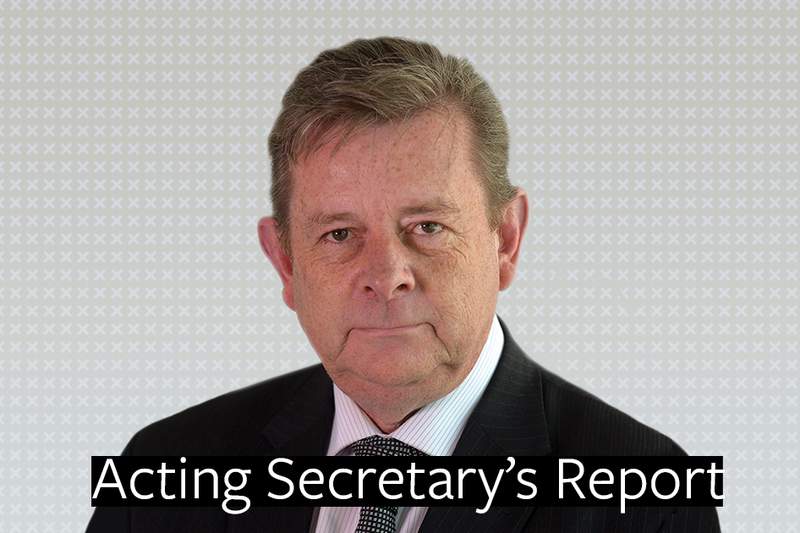 As fire raged through large areas of regional Victoria and NSW, our members were amongst the extraordinary number of people who offered help.
Most of those offers came through to ANMF via social media. ANMF's Facebook call-outs in early January for volunteers to cover nursing and midwifery shifts in Gippsland and Alpine area health services were immediately oversubscribed.
That's why we started a register – because so many of you wanted to help. Within days almost 1000 nurses and midwives had put their names on our register to help in bushfire affected areas. The Andrews Government then appointed the Rural Workforce Agency Victoria to co-ordinate volunteer health professionals who wanted to assist in health services in the bushfire affected areas.
We also heard of members volunteering in emergency shelters and as part of assessment teams helping to evacuate thousands of people from Mallacoota. Others were fighting the fires as members of the Country Fire Authority or helping as part of the SES response.
There were also members coordinating donations of expired medical supplies and bandages for injured wildlife.
ANMF (Vic Branch) Council donated $25,000 to the Bushfire Disaster Appeal in the early days of the unprecedented crisis. We also provided immediate financial assistance to members who lost their homes, property, fencing, equipment or livestock.
In this edition of OTR, several articles relating to the Victorian bushfires tell the story of how our members supported their towns and their colleagues during this very difficult time. Read about the volunteer effort from ANMF (Vic Branch) members and staff; member Sandi Grieve who staffed the Walwa Bush Nursing Centre during the fires northwest of Corryong; and Sam Osborn from Orbost Regional Health who was on night shift as bushfires burned through East Gippsland.
Please look after yourselves and each other during this time of unimaginable loss and trauma. So many of our regional and rural towns were directly or indirectly impacted. It will take some time for these members and their communities to recover. ANMF will continue to provide support where we can.
If you have been affected by the bushfire disaster you can also contact the Nursing and Midwifery Health Program Victoria, which provides services in regional and rural Victoria, for mental health support in the coming days, weeks and months ahead.
Welcome to new nurses and midwives
A special welcome to those who have started your graduate year, a transition to practice program or your first nursing or midwifery job.
Our professions are rewarding and challenging.
ANMF has a dedicated graduate and final year officer, who works with other ANMF staff to provide support, guidance and advice during your first year or graduate program.
The key to preventing a small work issue from becoming a significant problem is to contact ANMF early. We can assist if you are unsure about something at work, if you're not coping with shift work, or if your preceptor or graduate educator has raised an issue. You may have different issues to your younger colleagues if you're in your second or third career and as a mature-aged new nurse or midwife. Regardless of your issue, contact the ANMF graduate and final year support officer as soon as you can, via gradofficer@anmfvic.asn.au
This is a members-only service, so be sure to let your new colleagues know the benefits of being an ANMF member and invite them to join.