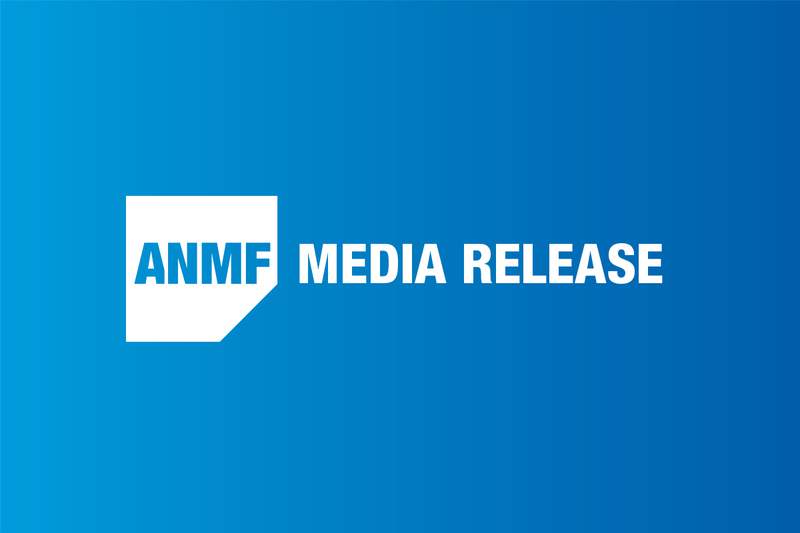 MEDIA OPPORTUNITY: Friday 14 May, 12noon – 2pm – Ballarat Day Procedure nurses stop work meeting and community rally, outside Ballarat Day Procedure Centre, 1119-1123 Howitt Street, Wendouree
Ballarat's lowest paid day theatre and oncology nurses have voted to take protected industrial action in a bid to improve their wages, entitlements and working conditions.
After five months of talks, enterprise bargaining negotiations between the Australian Nursing and Midwifery Federation (Victorian Branch) and Ballarat Day Procedure Centre have reached a stalemate.
The health service is part of the national Cura Day Hospitals Group.
ANMF (Vic Branch) Secretary Lisa Fitzpatrick said 'Nurses only take industrial action as a last resort, but they will always stand up for safe staffing and patient care. This is all about Ballarat Day Procedure Centre's ability to recruit and retain nurses so that patients can have their operations and procedures on time.
'The most recent proposed offer reeked of disrespect for nurses and their patients and is all about profit.
'If you pay the worst and your entitlements, such as parental leave and professional development leave, are less attractive than your local competitors you won't need an inquiry when you're understaffed and can't complete your patient lists or have to cancel patient lists.
'It's even more critical to improve wages and entitlements now because Ballarat Day Procedure Centre is already finding its nursing roster hard to fill,' Ms Fitzpatrick said.
Nurses at the Ballarat Day Procedure Centre assist with patients requiring cataract and dental procedures, ear, nose and throat procedures, biopsies and arthroscopy, gynaecology, oncology, ophthalmology, orthopaedic and urology procedures, and oral-maxillofacial, plastic and reconstructive surgery.
Ballarat Day Procedure Centre nurses last month voted down their employer's proposed agreement because it failed to offer a fair wage rise or backpay. It removed a classification and the existing disciplinary clause which provides for natural justice and procedural fairness in disciplinary matters. Management also refused to agree to a career structure that recognises its dedicated and skilled nurses who ensure patients receive a safe and high standard of care.
The nurses' last pay rise was 20 months ago.
ANMF is seeking a nine per cent wage increase over 3.5 years, including back pay, to bring Ballarat Day Procedure Centre nurses in line with the nurses employed at Ballarat Health Services and the private sector competitor St John of God. It is also seeking improvements to entitlements such as parental leave and professional development leave comparable to local healthcare services.
Ballarat Day Procedure Centre management has taken its wage offer, seven per cent over 20 months, off the table. Without back pay, this retracted offer would have been a seven per cent wage rise over three years and four months.
Management said it would start to pay a two per cent wage rise outside of the formal enterprise agreement, meaning it is not legally enforceable and the employer can take it away at any time. Nurses have reported they did not receive the pay rise last week, as promised.
ANMF members voted to take protection action in a ballot organised by the Australian Electoral Commission between 8 April and 6 May 2021, as required by the Fair Work Act.
ANMF has notified the Ballarat Day Procedure Centre that the first stage of action will start from 7am, Friday 14 May 2021 and will include:
a stop-work period of two hours, excluding when such action would endanger the life, the personal safety or health, or welfare of workers and patients, for the purpose of holding a stop-work meeting. Nurses will stop work between 12 noon – 2pm, Friday 14 May
an ongoing overtime ban
nurses will wear campaign T-shirts at work
nurses will distribute campaign materials to their patients following admission and the local community.
ANMF (Vic Branch) Secretary Lisa Fitzpatrick said 'Nurses will be sending a strong message to their employer but assure the Ballarat community relying on this service that there will be no risk to patient health and safety.
'The two-hour stop-work and overtime ban will demonstrate the reality of how Ballarat Day Procedure Centre's services will be constrained in the future by its inability to retain or recruit staff who will chose to work for the services that show more respect to their nurses,' she said.
The current agreement expired on 26 September 2020. Negotiations for a replacement agreement began in December after a six-month delay, due to the employer initially refusing to commence negotiations.
ANMF remains open to reaching an in-principle agreement with management on a proposed enterprise agreement, that is considerate of the nurses' claims, at any time.