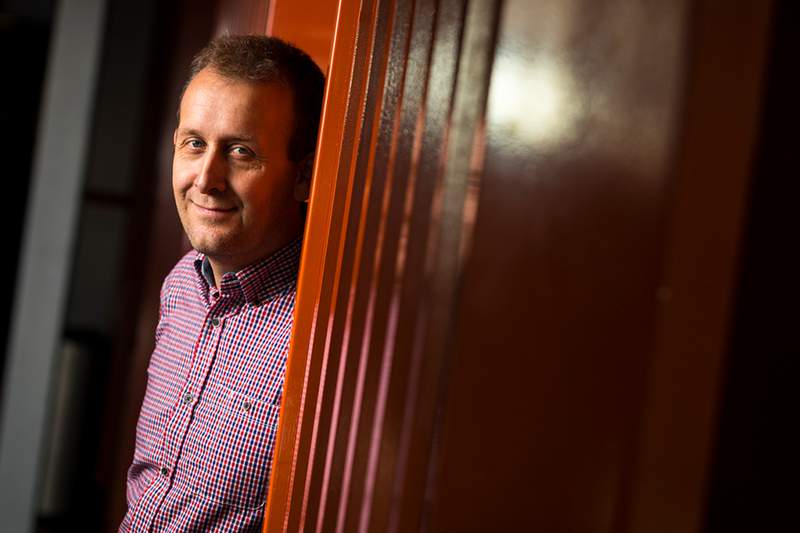 Mental health nurse and psychotherapist Matt Ball has no trouble empathising with clients who experience mental illness.
Having had his own experiences of psychosis, Matt understands first-hand what has helped and hindered his mental health.
Speaking at the ANMF (Vic Branch)/NMPHV Wellness Conference on 3 May, Mr Ball told nurses and midwives that it was important to keep seeing the person in the patient and not just their medical condition. His main message? Healing happens with compassion, connection and community.
'Nurses are the interface with people and we need to hear the story… What's most important is that we discover a sense of empathy and compassion, so that we can see the human and not 'other' the person,' he said.
'For nurses and social workers and psychologists, if we see people as products of a medical illness, it's easier for us to dehumanise them.'
Mr Ball said if healthcare professionals only see patients through the lens of illness 'we shackle people quicker, we inject people quicker, we detain people quicker, we remove people from their social networks quicker'.
'Remaining in compassion and hearing the whole story is about returning power to the hearts of people who are in distress.'
Above all, Mr Ball urged nurses to practise self-care and compassion for themselves, so they are able to be compassionate to their patients and not add to a mental health patient's trauma.
Mr Ball, who grew up in a middle-class Christian family in England, outlined the traumas of his childhood and adolescence which set the scene for his later mental health struggles.
As a toddler, burns sustained in accidents put him in hospital for three months. He was threatened with a gun by the grandfather of a student at his school, he was in a major car crash and his parents separated.
At 13, Mr Ball had his first psychotic episode while at school. Years later, he came to Australia and again experienced psychosis. It was not until Mr Ball was sent back to England after overstaying his visa that he received psychiatric treatment. It was 1997 and Mr Ball was 21.
Within three months Mr Ball was diagnosed with schizophrenia, a label he rejects. He was prescribed five different medications, given ECT and on two occasions, put in seclusion. Twice he tried to end his own life.
More than 20 years later, Mr Ball still remembers the nurses and other healthcare professionals who showed him compassion, such as the nurse who came to check on him every hour while he was in seclusion.
After being discharged from hospital, Mr Ball moved into 'a community of mad people' of 'so-called' treatment-resistant schizophrenics, and began recovering.
'What we found there was the kindness and connection between each other meant that we never talked about mental illness, we never talked about risk. We just accepted one another as who we are,' he said.
At the community there was a nurse and at the time Mr Ball thought she did nothing.
'What I realise now is that she did something just amazing, by holding this community of mad people until they didn't feel mad anymore.' One of her therapeutic acts was inviting Mr Ball to play soccer with her husband's team – simply treating him as a person rather than an illness and showing acceptance.
Mr Ball was named Australian Mental Health Nurse of the Year in 2017, is a nurse practitioner, and teaches trauma-informed practice through the Blue Knot Foundation.
He is now spreading the message that when people experiencing mental ill-health experience compassionate connection within their communities, their symptoms usually evaporate.