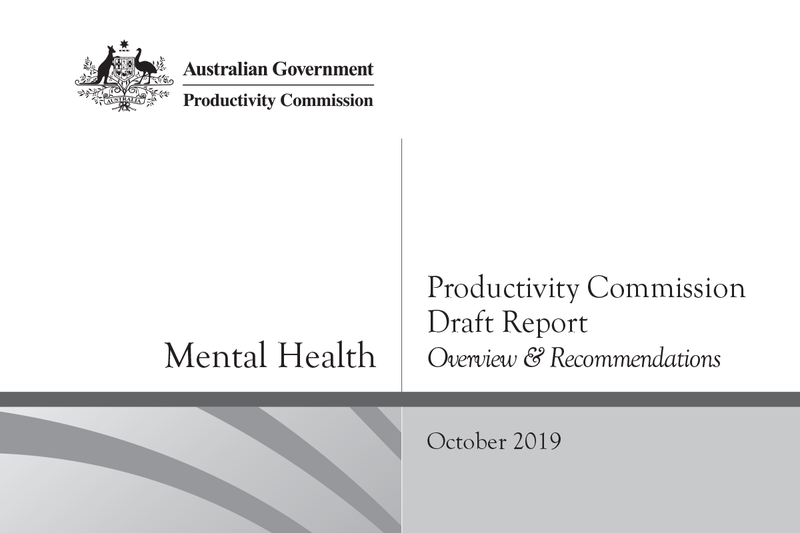 The Productivity Commission says there is scope for a greater role for mental health nurses within the health system, describing them as 'a critical part of the mental health workforce'.
The commission's Mental Health draft report describes mental health nurses as the 'largest clinical occupational group dedicated to mental health, and one of the most geographically dispersed and cost-effective sources of expertise for combined management of mental and physical health and care coordination.'
The report says the number of mental health nurses needs to significantly increase to meet demand. Additional funding is likely to be needed to address the need for more mental health nurses in all parts of Australia, especially in Indigenous communities, the commission added.
ANMF (Vic Branch) agrees that the number of mental health nurses needs to increase to meet demand but supports the continuation of a postgraduate model of mental health nursing education, so mental health nurses are able to provide holistic mental and physical health care.
The Productivity Commission recommends that governments make working in rural and remote areas a more attractive option for health professionals by reducing professional isolation, increasing opportunities for professional development and improving the scope to take leave.
Another recommendation is that the Council of Australian Governments commission an independent assessment of a specialist registration system for nurses with advanced qualifications in mental health.
The Mental Health draft report was released on 31 October in two volumes at over 1100 pages. The report includes more than 80 draft recommendations covering reforms from governance and funding to housing and social inclusion.
The commission estimated that mental ill-health and suicide are costing Australia up to $180 billion per year, or nearly $500 million per day. It says that change is needed not only in the health system but in schools, workplaces, housing and the justice system.
The treatment of mental health as an 'add-on' to the physical health system has to change, Productivity Commission Chair, Michael Brennan, said.
In contrast to many physical health conditions, mental illness tends to emerge in younger people, with 75 per cent of those who develop mental illness first experiencing mental ill-health before the age of 25. The commission recommends better support for students and teachers, including appointing 'wellbeing leaders' in all schools.
The ANMF (Vic Branch) Mental Health Nursing Officer Jade Chandler presented to the Productivity Commission's Melbourne hearings held on 18 and 19 November 2019, and ANMF will provide a formal response to the draft report by 23 January 2020.
The Productivity Commission's final report is due by 23 May 2020.