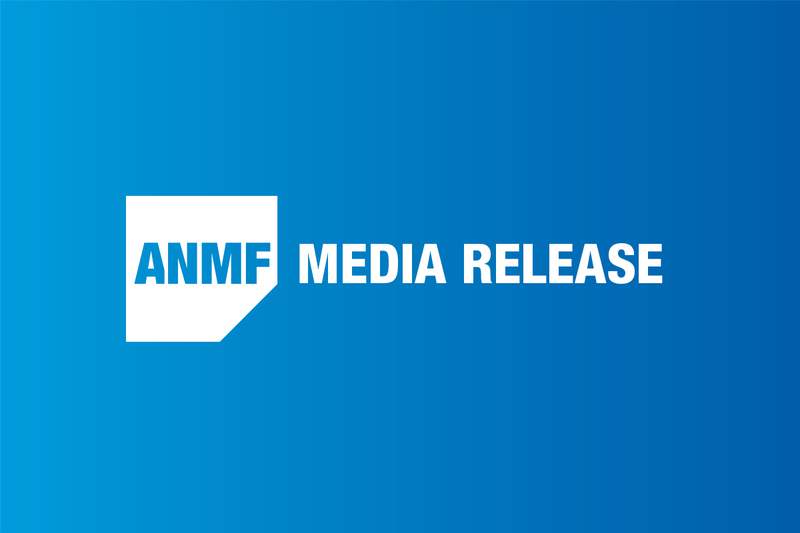 Victoria's Royal Flying Doctors Service nurses are stepping up their protected industrial action campaign that started 50 days ago to stop management cutting wages by stealth.
The industrial action will impact on Royal Flying Doctors Service branches at Bendigo, Echuca, Essendon, Kyneton, Mildura, Mitcham, Morwell, Sale, Bairnsdale, Warragul, Wodonga, Wangaratta, Wonthaggi, Horsham, Stawell, Warrnambool and Shepparton.
From 6am, Wednesday 16 December Royal Flying Doctors nurses are able to speak to the media about their campaign for fair wages and conditions during work hours. They will also post about the dispute on social media during work hours.
Ordinarily Royal Flying Doctors nurses are not allowed to speak publicly during work hours without their employer's permission.
Australian Nursing and Midwifery Federation (Victorian Branch) members are also distributing campaign materials and speaking to patients and members of the public about the purpose of taking protected industrial action.
The joint protected industrial action between ANMF (Vic Branch) and Victorian Ambulance Union members for a fair wage rise began on 29 October 2020.
After three years of enterprise bargaining negotiations the Royal Flying Doctors Service still refuses to offer a percentage page rise, instead only committing to an unknown CPI increase.
ANMF (Vic Branch) Secretary Lisa Fitzpatrick said 'It is always difficult for nurses to take industrial action, but the Royal Flying Doctors Service management's disdain leaves them no choice.'
'Grinding nurses' pay down to the lowest denominator is not in the spirit of this beloved and iconic health service.'
Employees rejected management's proposed agreement in a ballot held in October and November. Under that proposal all nurses and paramedics working as patient transport attendants and patient transport officers employed after the agreement was in place would be paid less than current employees.
Under a revised proposal the Royal Flying Doctors Service will grandfather the two highest classifications. All new nurses and paramedics employed to transport patient will be locked into the lowest paid classification for an ambulance transport attendant.
'There is little doubt those on the higher grandfathered classifications and pay rates will get fewer hours and the wage cut will happen by stealth and attrition,' Ms Fitzpatrick said.
'What an appallingly disrespectful way to treat the nurses and paramedics who have worked through the pandemic and have held up the legacy of this health service and what it means to Victorians.'
Since 29 October 2020, ANMF members have been taking the following protected industrial action:
returning to their home branch for the taking of their meal break (they are usually required to eat their meal at their current location)
stopping work to write campaign messages on the patient transport vehicles
only using patient transport vehicles if campaign messages are written on the outside
not working extra time before or after their rostered shift (incidental overtime)
Since 19 November 2020, ANMF members have also been taking the following protected industrial action:
only performing work whilst wearing bargaining campaign t-shirts
recording patient details via hard copy records instead of using the computer system.
EBA negotiations began in 2017 between the ANMF (Vic Branch), United Voice (now the United Workers Union) and the Royal Flying Doctors Service and have included the Victorian Ambulance Union since July 2019.
The current agreement reached its nominal expiry date in July 2017.
An in-principle agreement was reached in January 2019 following the assistance of the Fair Work Commission, however, RFDS requested a delay to the vote on the proposed agreement due to a change in contracts with Ambulance Victoria.
RFDS reneged on the in-principle agreement in May 2020 and has since proposed a two-tier wage system with new employees entitled to significantly less wages.
The Royal Flying Doctors Service management has also removed the current registered nurse definition and classification from the proposed agreement.
ANMF argues this means the proposed agreement does not adequately recognise the skills and experience of registered nurses and raises concern regarding their scope of practice while performing their RFDS role.
Royal Flying Doctors Service management has also reneged on an agreement to include critical care registered nurses in the proposed agreement who continue to be employed only on the minimum legal entitlements in the Nurses Award.
The majority of allowances remain unchanged or are only increased to the minimum award rate which is the lowest legal rate RFDS can pay. ANMF argues allowances should instead be indexed to increase with CPI or pay increases.
ANMF is available anytime to return to the negotiating table to resolve the dispute.
The Australian Nursing and Midwifery Federation (Victorian Branch) has more than 92,000 members – nurses, midwives and aged care personal care workers – across the Victorian health and aged care sectors.