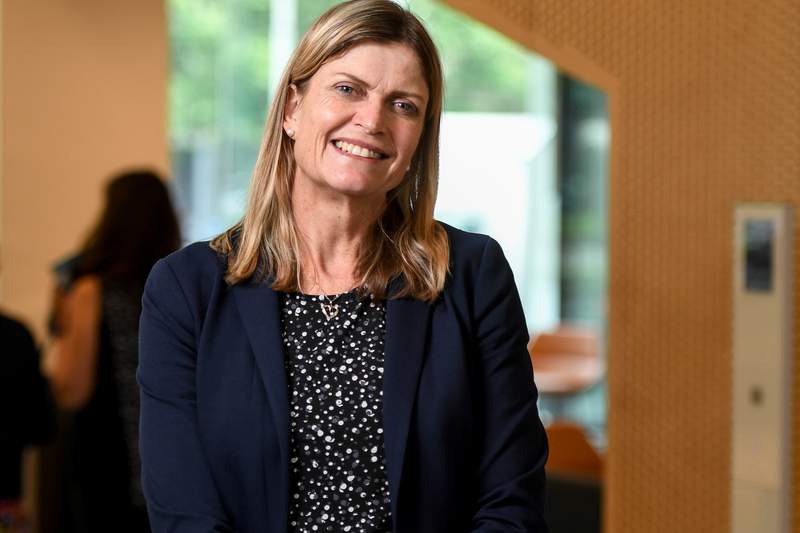 Antipsychotic medication is effective in calming aggressive and agitated behaviour in only a fifth of people with dementia, a pharmacist and senior lecturer at the University of Tasmania's Wicking Dementia Research and Education Centre told the ANMF (Vic Branch) 2020 aged care physical and chemical restraint symposium.
Benzodiazepines are initially highly effective for anxiety and insomnia but people build tolerance to the medication after about four weeks, Dr Juanita Breen said.
The benefits of prescribing sedative medications need to be assessed against the risks, which include reduced cognitive function, increased falls, increased risk of pneumonia, and increased stroke risk with antipsychotic medications.
Several studies have found that giving people with dementia benzodiazepines over long periods at higher dosages leads to more severe dementia – and long-term use from middle age could increase the risk of dementia developing, Dr Breen said.
Using non-drug measures for anxiety, agitation and insomnia should be considered first – but in some cases it would be inappropriate not to give medication, Dr Breen said.
'For someone who was so agitated that it's causing them severe distress or they're at real risk of causing harm to themselves or other people or staff, or (have) psychosis with hallucinations that are very disturbing to that person, an antipsychotic is indicated,' she said.
'But they should be prescribed the lowest effective dose for the shortest period of time.'
Australia-wide research conducted as part of the Wicking Dementia Research and Education Centre 'Reducing use of sedatives' (RedUSe) project found 37 per cent of aged care residents were taking a sedative medication daily, of whom 22 per cent were taking an antipsychotic and 22 per cent were taking a benzodiazepine.
The six-month project involved a medication audit in 150 aged care facilities, benchmarking medication use by residents against use in other nursing homes, feedback and staff education, and a review of all residents taking sedative medication involving a pharmacist, a 'champion' nurse and the resident's GP or nurse prescriber.
After six months, the project achieved a 13 per cent reduction in antipsychotic use and a 21 per cent reduction in use of benzodiazepine. Using a sample of over 200 sedative users from 27 aged care facilities, the centre found no significant increases in behavioural symptoms for sedative reducers, some behavioural improvements for antipsychotic reducers and increased ability of residents to take part in activities.
Read more about the RedUSe project.
Sign up for high quality ANMF (Vic Branch) seminars and workshops related to aged care residents' mental health and medication:
Mental health first aid for nurses and personal care workers in aged care with Diana Anderson on 25 March
'Delirium, depression, dementia: distinguishing the dreaded Ds' with Associate Professor Rosalie Hudson on 29 April
'Mental health first aid for nurses and personal care workers in aged care' with Diana Anderson on 19 June
'Pain and the older person: partnership precedes prescription' with Associate Professor Rosalie Hudson on 24 June