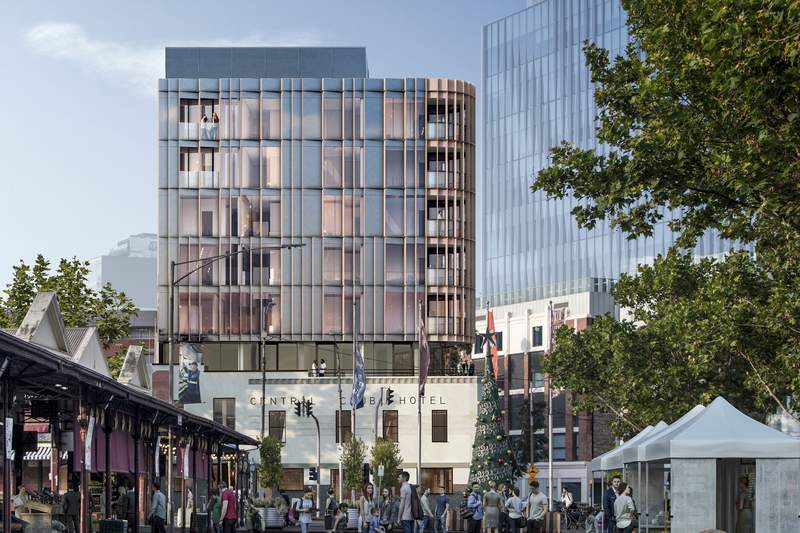 ANMF (Vic Branch) has lodged plans to build short-term, affordable accommodation for regional and rural members attending conferences and professional development in Melbourne.
The proposed development, by architects BayleyWard, is designed to complement ANMF's ambitious plan to expand our clinical professional development program for nurses, midwives and personal care workers.
A third of ANMF's 87,000 members live in regional and rural Victoria.
Affordable accommodation next to ANMF's city-based facilities will make our Melbourne conferences, education courses and events more accessible to our regional and rural members.
ANMF members holidaying in Melbourne will also be able to book the accommodation in the heart of the Queen Victoria precinct.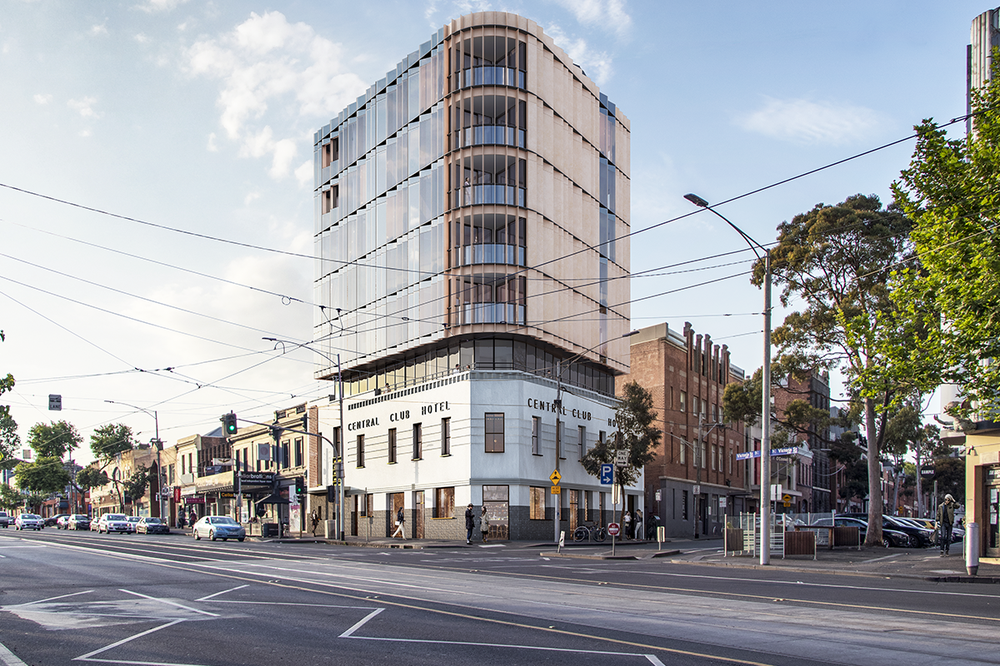 The development application, lodged with Melbourne City Council, involves redeveloping the Central Club Hotel at 240-246 Victoria Street into an eight-storey building with 33 serviced apartments.
ANMF purchased the site for $7.9 million in December 2017.
The ANMF building at 535 Elizabeth Street has a 420-seat auditorium, conference and event facilities. It also has an Education Centre including two eight-bed simulation laboratories and classrooms, a specialised library, student study hub and seminar and workshop spaces.
The ANMF's rear O'Connell Street is directly opposite the Central Club Hotel's.
The Branch office has been in the Elizabeth Street and Queen Victoria Market area since the 1993.
ANMF (Vic Branch) Secretary Lisa Fitzpatrick said, 'We have great affection and respect for the iconic Central Club hotel both as a building and an old Melbourne CBD "watering hole" institution.'
'ANMF is keen to build environmentally sustainable and contemporary accommodation that's sympathetic to the history of the hotel and the surrounding market quarter.
'We're also very keen to retain a food and beverage offering in the lower two levels and our proposed design includes rooftop beehives and produce gardens.'
The proposal is still subject to council approval.
The Central Club Hotel, currently operated by Vincent Magrath, remains open. If you're in the area, we highly recommend you drop in.