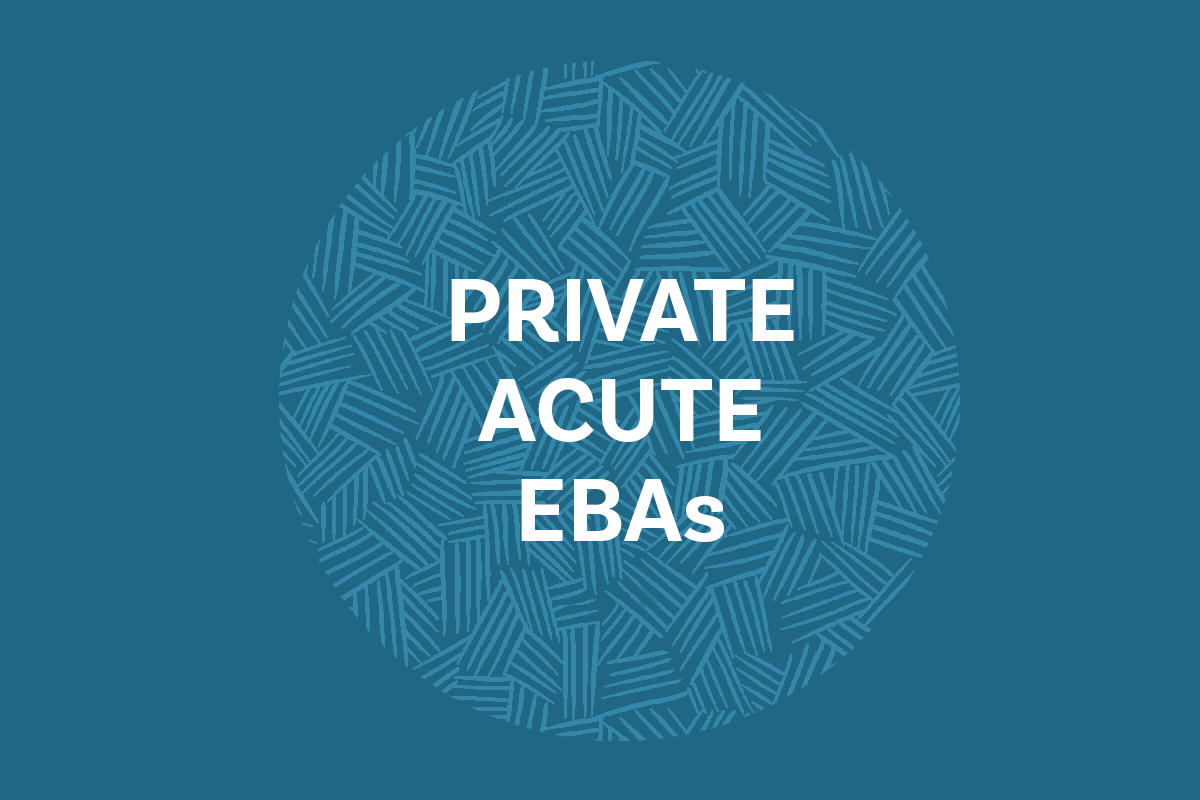 St Vincent's Private Hospital
An overwhelming majority of St Vincent's Private Hospital staff have voted to reject the hospital's enterprise agreement offer.
After the result of the vote that closed on 7 July 2021, the ANMF has scheduled a meeting with St Vincent's Private Hospital to further discuss staffing-related matters from our members' perspective, having held members' meetings to discuss next steps in the campaign.
St Vincent's Private Hospital has offered a wage rise that will continue to see members paid above the public sector.
Prior to putting its enterprise agreement offer to vote on 24 June, the hospital's management made some concessions to improve issues related to staffing, fatigue and overtime but rejected other ANMF staffing-related suggestions that members believe would address their significant workload, fatigue and staffing issues.
Cabrini Health
Members working for Cabrini Health and their employer have been sent ANMF members' final log of claims.
Cabrini management has agreed to provide a response to the log of claims by 31 August, including the wages offer.
After receiving Cabrini's written response to the log of claims, weekly negotiation meetings between ANMF and Cabrini management will commence.
ANMF has also met with Cabrini to discuss a proposed new mental health facility.
Ramsay
ANMF is continuing enterprise agreement negotiations with Ramsay and is expecting a wage offer soon.
Ramsay has confirmed it will provide the next wage increase to nurses and midwives by no later than the first pay period on or after 30 September 2021.
St John of God
A significant majority of St John of God employees have voted to accept an enterprise agreement offer from St John of God with a revised wages offer of 9.5% to be paid between 1 July 2021 and 1 July 2024.
After the majority of ANMF members indicated they would reject a previous enterprise agreement offer, ANMF wrote to St John of God seeking reconsideration of ANMF's claim for three 3% wage increases and a reclassification of home care nurses to Grade 3B.
After members' expressed concerns about a further offer from St John of God, ANMF advocated again on members' behalf, resulting in the revised offer that the majority of voting staff have now accepted.
HealtheCare
ANMF is still waiting for a wages offer for HealtheCare sites Mulgrave and Epping Hospitals.
HealtheCare has proposed a 9.3% wage increase over four years for employees working for South Eastern and Brunswick Private hospitals which would bring the rates of pay for members employed at these workplaces within approximately 1% of the equivalent December 2022 public sector rate by July 2023 and slightly above the end of agreement public sector rate by July 2024.
Most of the ANMF members' log of claims has been agreed in principle in both negotiations.
Pay rates for Hobson Healthcare members have been increased administratively to achieve parity with the current HealtheCare enterprise agreement in advance of finalisation of agreement negotiations for these workplaces.
ANMF's EBA negotiations with HealtheCare will result in three agreements – one to cover the acute side of the business (Mulgrave and Epping Hospitals), one to cover the rehabilitation and mental health business (South Eastern and Brunswick Private Hospitals) and one to cover the three-day procedure centres (Hobson Healthcare).
Jessie McPherson Private Hospital
Bargaining meetings recommenced in May 2021, based on the logs of claims that were negotiated during 2020 before agreeing to roll over the EBA for 12 months.
A current wage offer is pending. Wage rates under the 2020 EBA for Jessie McPherson Private Hospital employees currently match and in some classifications exceed the public sector.
Malvern Private Hospital
ANMF and Malvern Private Hospital have exchanged logs of claims and negotiations continue. Malvern Private has accepted ANMF's claim for seven years' pro rata long service leave thus far.
Healthscope
Meetings to negotiate the next agreement commenced on 6 July 2021 with a further two meetings taking place during the week commencing 26 July. Personnel representing Healthscope have changed on a number of occasions during this time.