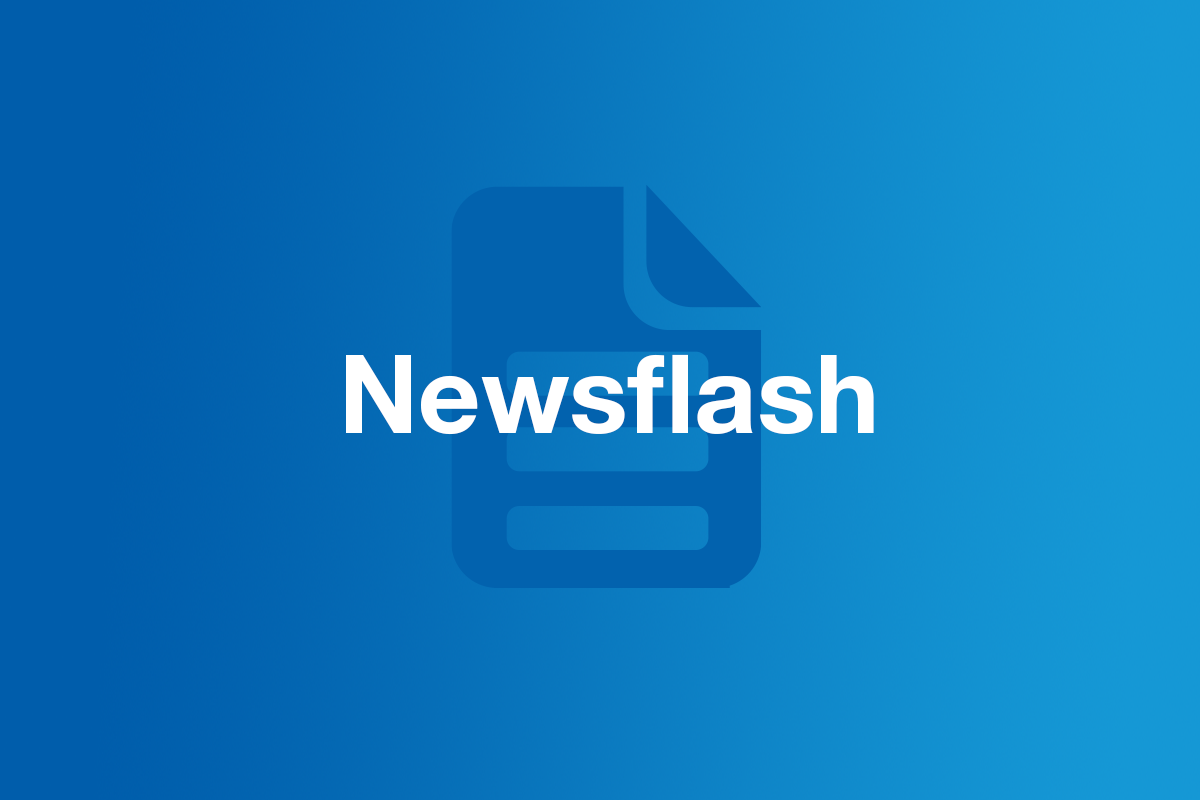 Members are encouraged to read our newsflashes and the COVID-19 information for health workers provided on the Department of Health and Human Services (DHHS) and the Commonwealth Department of Health websites.
Information is updated regularly. ANMF has collated the important links all in one place, so you don't have to go looking. Please bookmark and check this page regularly – anmfvic.asn.au/COVID-19
Members with COVID-19-related employment questions can ask via the Member Assistance online inquiry form via anmfvic.asn.au/covid-19. Please read the information on our website before submitting a question. Member Assistance is not taking phone inquiries as ANMF staff are working remotely. Members with complex inquiries will still have phone contact with staff.
The DHHS Coronavirus Guidance Note on Employment-Related Matters (bit.ly/2UhDSU2) was last updated 1 July.
Latest coronavirus statistics in Victoria
As of 8 July 2020, the Chief Health Officer reported:
the state's number of COVID-19 cases was 2,942 – there were 134 new cases since the day before.
The total overall increase was 118, with 16 reclassified, largely due to duplication. Of the new cases, 11 are linked to known outbreaks and 123 remain under investigation.
41 people are in Victorian hospitals with COVID-19, including 7 in intensive care. 22 people have died.
456 cases have an unknown source of infection.
2,058 people have recovered. More than a million tests have been completed.
View the latest Victorian statistics via bit.ly/34Et8Ug and the latest national statistics via bit.ly/2RyEXX1
Stage 3 restrictions re-introduced for metropolitan Melbourne and Mitchell Shire
As a result of the increased number of COVID-19 cases, the Victorian Government announced on 7 July that it would re-introduce stage 3 stay-at-home restrictions from 11.59pm Wednesday 8 July. The restriction order is for six weeks.
Stage 3 restrictions mean you must stay at home and can only leave for four reasons:
shopping for food and supplies
medical care and caregiving
exercise and recreation
study and work – if you can't do it from home
Year 11 and 12 VCE students, and Year 10 students studying a VCE subject, will return to schools on Monday. As will students attending specialist schools. For all other students there will be a further five pupil free days.
During this time the Victorian Government will monitor data to give schools and parents as much notice as possible if there is to be a return to learning from home. There will be additional school holiday program arrangements for the children of essential workers.
Victorian Premier Daniel Andrews' statement bit.ly/2ZLM2XA
Information about the restrictions and Victorian and NSW border closure bit.ly/31VMAN2
Summary of stage 3 restrictions bit.ly/2ZRwBwN
Changes to testing locations bit.ly/3f6u6xF
Staff in all Melbourne metro services to adopt Tier 1 PPE precautions
The Department of Health and Human Services has communicated to all metropolitan Melbourne health services that it advises staff to adopt Tier 1 Personal Protective Equipment precautions in areas of the health service deemed to be of high risk, particularly where adequate social distancing is not possible.
It is also reasonable that patients also wear face coverings in this environment.
Previously Tier 1 PPE advice was only for areas of higher clinical risk such as emergency departments and intensive care units.
The new guidance is a response to the increased risk of community transmission of COVID-19 in Melbourne and is provided by the PPE taskforce and the Victorian Chief Health Officer.
Members with concerns about PPE should:
continue to raise and submit OHS incident reports with their employer
involve your Health and Safety Rep if you have one
contact ANMF via anmfvic.asn.au/memberassistance (include your report and response if applicable) for further support and advice if your concerns are not addressed by your employer.
Please see our 'Protocols for entering your home and minimising the risk of infection' poster at the end of this newsflash.
Important PPE guidance and information links
Members are encouraged to read and access the following PPE guidance:
ANMF is continually updating its COVID-19 website pages where you can find links to information from state and federal governments and health departments as well as other relevant organisations.
New guidance added recently includes:
Aged care retention bonus – employer application deadline 20 July
The deadline for aged care employers to apply for the COVID-19 workforce retention bonus on behalf of their nurses, personal care workers and other employees is 20 July.
Private-for-profit, not-for profit and public sector aged care nurses and personal care workers and other aged care employees are eligible for the Federal Government's workforce retention bonus.
Full-time, part-time and casual workers are all eligible for the taxable payments worth up to $1600.
You will only receive the payments, if your employer makes an application. That is why ANMF has been encouraging eligible members to use our template letter to write to your employer asking for written confirmation that they have made an application for the bonus on your behalf.
Template letter
Download ANMF's template letter to write to your employer via https://bit.ly/agedcareletter
Further information
The Department of Health Workforce retention bonus grant – residential care and home care' fact sheet (5 June 2020) includes pro-rate information and eligibility information bit.ly/2zjXSPj
Federal ANMF information sheet: retention bonus via bit.ly/anmfinfo-aged-care-support
Aged care royal commission extended
On 8 July, Federal Minister for Ageing Senator Richard Colbeck announced an extension for the Royal Commission into Aged Care Quality and Safety. The commission's final report due by 12 November 2020 will now be handed down on 26 February 2021.
At the same time Senator Colbeck announced an additional and immediate 6100 in home packages bringing the number to 50,000 since the 2018-19 federal budget at a cost of more than $3 billion.
Federal Government media release bit.ly/31ZINhF
ANMF (Vic Branch) Education Centre virtual classroom courses
The ANMF (Vic Branch) Education Centre continues to adapt courses and seminars to a virtual classroom platform via Zoom. You can find these courses and registration links via anmfvic.asn.au/virtualclassroom
Upcoming courses include:
July
August
September
October
ANMF (Vic Branch) CPD Portal – clinical assessment modules
The ANMF (Vic Branch) Education Centre's series of clinical assessment online modules support nurses wanting to develop their clinical skills in recognising and responding to acute clinical deterioration, including the COVID-19 patient. The 12 one-hour modules on the CPD Portal are:
ANMF Clinical Assessment Module 1 – Introduction to acute care / recognising and responding to clinical deterioration
anmfvic.asn.au/cam-1
ANMF Clinical Assessment Module 2 – Airway management and unconsciousness
anmfvic.asn.au/cam-2
ANMF Clinical Assessment Module 3 – Respiratory failure
anmfvic.asn.au/cam-3
ANMF Clinical Assessment Module 4 – Oxygen therapy
anmfvic.asn.au/cam-4
ANMF Clinical Assessment Module 5 – Hypotension
anmfvic.asn.au/cam-5
ANMF Clinical Assessment Module 6 – Sepsis
anmfvic.asn.au/cam-6
ANMF Clinical Assessment Module 7 – Non-invasive ventilation
anmfvic.asn.au/cam-7
ANMF Clinical Assessment Module 8 – Mechanical ventilation
anmfvic.asn.au/cam-8
ANMF Clinical Assessment Module 9 – Arterial blood gasses
anmfvic.asn.au/cam-9
ANMF Clinical Assessment Module 10 – Advanced ventilation
anmfvic.asn.au/cam-10
ANMF Clinical Assessment Module 11 – Advanced ventilation (prone)
anmfvic.asn.au/cam-11
ANMF Clinical Assessment Module 12 – CXR interpretation
anmfvic.asn.au/cam-12
All members receive annual credit to use on the ANMF (Vic Branch) CPD Portal. Full and part-time members receive a $400 annual credit* (or $120 for members on parental leave and $80 for student members). Credit is renewed every July.
ANMF has halved the module price to make it easier for any non-members to complete these important modules. Non-members should click 'non-member login' to log in or create an account.
To access the online clinical assessment modules and others, visit cpd.anmfvic.asn.au
Don't bring it home: guide to minimise the risk of infection
A reminder that ANMF (Vic Branch) has developed a guide to assist you in relation to returning home from work after a shift.
Job Reps and HSRs are encouraged to print the poster which is part of the PDF newsflash. You can also download the 'Protocols for entering your home and minimising the risk of infection' A4 poster via bit.ly/COVID19-DBIH