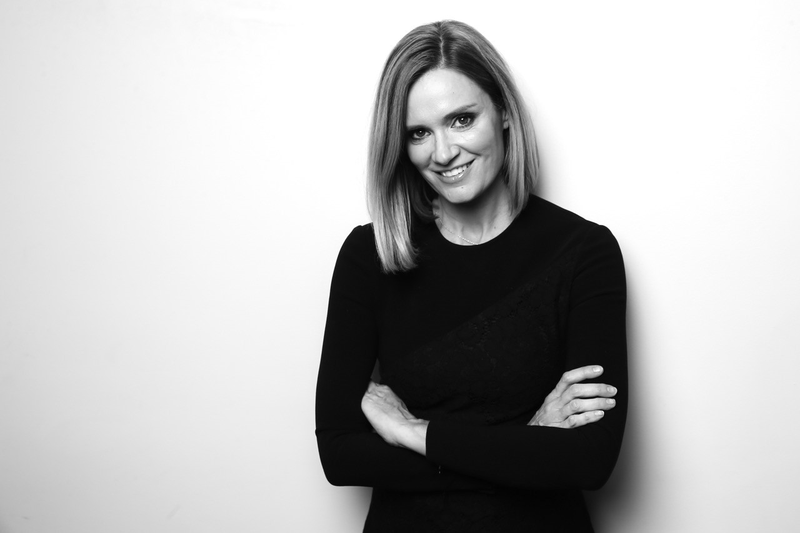 What sustains you when the world goes dark?
Journalist, broadcaster and writer Dr Julia Baird's exploration of what sustained her spirit during treatment for abdominal cancer became a bestseller during a pandemic year in which everyone's resilience was tested.
The Phosphorescence author is one of the keynote speakers at the 2021 ANMF/NMHPV Wellness Conference, Friday 7 May, presented online by ANMF (Vic Branch) and the Nursing and Midwifery Health Program Victoria.
The conference will explore practical ideas, methods and concepts which can be used to promote positive health and wellbeing for you, your families and those in your professional life. It will attract 8 hours CPD required for registration.
Other Wellness Conference speakers include Matt Ball, nurse practitioner, psychotherapist and founder of Humane Clinic, and Athol Hann, former critical care and emergency nurse, and founder of the fwards app, who will address how to prevent and manage burnout.
Julia Baird took time out to share some insights with ANMF members ahead of the conference.
Having experienced care by nurses first-hand, how would you describe the qualities of 'good nursing' and is there anything you'd like to say about their care?
Like so many millions of others, I am utterly indebted to the competence and kindness of nurses. Good nursing from my experience involves anticipating needs, calming anxieties with competence, a steady observation and watchfulness – and OH the difference it can make when a nurse is sympathetic and kind.
What feedback have you had from readers of Phosphorescence that has moved you or surprised you?
What has most astonished me was the sheer volume of response – I have been blown away by the number of people who have emailed me and said the book struck a chord, comforted or uplifted them during tough times – and it was for many a very difficult year. I have been very touched by the people who emailed with their own stories of struggle, and resilience, and of the things that sustained them – even just local parks, dogs, quiet, still moments. I was struck by the humanity of people who responded, the fact we all share a profound love and need for the natural world, and the hunger for ways to talk to each other about the things that matter – and the things that unite, not divide us.
Your book came along at the right time for people seeking ways to deal with difficult times during the COVID-19 pandemic, what sustained you during 2020?
I was sustained by people writing to me and opening little windows onto their moments of awe and joy. I also took my own advice and deliberately built in the hunting of awe and wonder into my days – diving to the ocean floor so I could hear whales singing, running into the water at dusk only to be quickly surrounded by dolphins, taking my kids to sit on the cliffs during stormy weather so we could watch the big wave surfers dare to plunge into massive swells, and exploring my local dam whenever I could.
What is it you're hoping to share with ANMF members at the Wellness Conference?
Some of my thoughts about things that sustain you when the world goes dark; things that can give you strength to just put one foot in front of the other when you'd rather just dive under your doona and blank the world out. I'd like to talk about the joy of wonder in our daily lives, the importance of hunting awe and the calming power of stillness, amongst other things. Our health care workers are so crucial and so stretched right now; we all need to do all we can to keep our nurses, midwives and personal care workers strong.
Save on registration costs and gain 15 hours CPD by registering for both the Sustainability and Wellness Conferences together. The Sustainability Conference is on Thursday 6 May, also online.