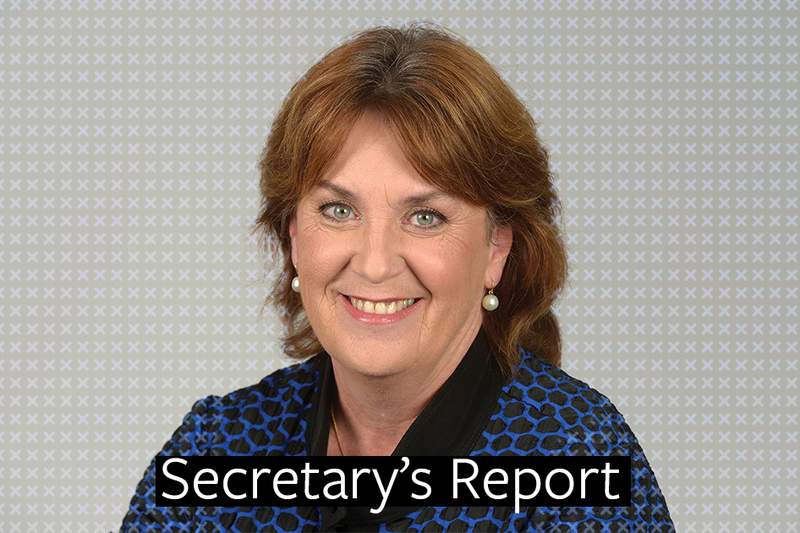 Each year on the Sunday before Anzac Day a ceremony is held in Melbourne to remember the nurses who served and lost their lives in war and peace operations.
It's held at the Australian Nurses Memorial Centre on St Kilda Road.
The ANMC was established through the efforts of nurses Vivian Bullwinkel and Betty Jeffrey as a 'living memorial' to the 77 Australian nurses who died in World War II or survived the prisoner of war camps.
Their sacrifice and experiences are unthinkable.
Their stories are unimaginable.
They must never be forgotten.
These nurses' names continue through the centre's annual postgraduate scholarships to support the education of the next generation of nurses and midwives.
ANMF (Vic Branch) always attends the commemorative service, and this year I will again be laying a wreath on behalf of members.
The service will be held 2pm, Sunday 18 April at the Australian Nurses Memorial Centre, 11/431 St Kilda Road, Melbourne.
Due to COVID-19 you need to register to attend the service, but if you haven't been before I encourage you to attend.
Mosaic memorials: Vietnam and Gallipoli nurses remembered
ANMF will also attend the Austin Health's Anzac Day service and the unveiling of its final two mosaic banners memorialising wartime nurses.
ANMF (Vic Branch) Council made a $17,000 donation to the mosaic project, on behalf of members.
The new banners remember military and civilian nurses in the Vietnam War and nurses at Gallipoli during World War I.
The banners will complete the Austin Health's mosaic project by artist Simon Normand. Three earlier mosaics were unveiled in 2018.
These include Vivian Bullwinkel who was the sole survivor of a group of 21 nurses killed on Bangka Island when their ship was sunk by Japanese aircraft in 1942. Following her capture, Vivian spent three years in a prisoner of war camp. On her return to Australia she recovered at the Heidelberg Repatriation Hospital.
Nurse Grace Wilson, the principal matron of the 3rd Australian Hospital in Lemnos, is also remembered in one of the earlier mosaics for her work overseeing the nursing of Anzac casualties during World War I.
The third mosaic remembers the five Aboriginal (Gunditjmara) Lovett brothers who fought for their country in World War I despite not being recognised as Australian citizens. All five survived and four went on to serve in World War II.