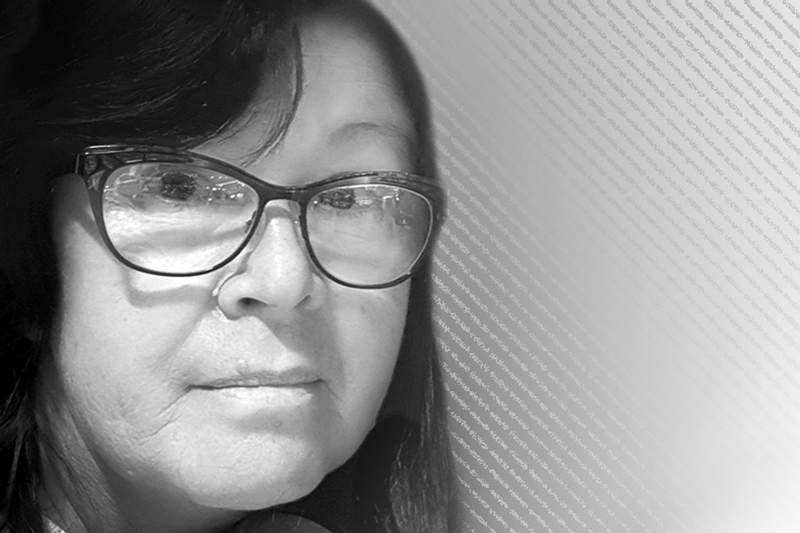 Despite having worked in hospitals as an RN for more than 30 years, Lyn Normington's experience of working in private aged care homes during the peak of the COVID-19 infections in July was 'very confronting'.
'It was organised chaos,' Lyn said.
Lyn had been working in the spinal unit at Austin Health for 30 years and had been in a new position in a private hospital for only six weeks when the hospital put out the call for nurses to voluntarily sign up to replace ill and furloughed staff in private nursing homes.
Lyn and a team of about 10 other nurses from her new employer answered the call, working at some of Melbourne's worst-affected homes.
On arrival at the first of three facilities, Lyn and the team made their way through a group of journalists gathered outside and donned PPE.
'It was a big mess when we got there,' Lyn said. It was nearly 3pm but the residents had not had breakfast or lunch. There were clear infection control issues; residents with COVID-19 were wandering in common areas among uninfected residents and meals were being served from the same trolley travelling between COVID-positive and COVID-negative areas.
In the absence of most of the nurses who worked at the facility, Lyn and the other nurses had to work out the residents' care for themselves.
'Nobody knew anything about the residents because there was no real handover, patients had been moved and we didn't know where they'd been moved to and members of their family were ringing and we couldn't give them details,' Lyn said.
From her experience of working in three private nursing homes where COVID-19 infection of staff and residents was rife, Lyn is convinced of the need for staffing ratios and mandated skill mix in private aged care, and greater accountability over accreditation standards, including infection control.
The outbreaks in each of the three nursing homes in which Lyn worked had the same underpinning issues, including a paucity of staff. The family of a resident who died of COVID-19 at one of the nursing homes was reported as saying the home was understaffed before the outbreak.
'One place looked beautiful with the crystal chandeliers and the bar and all that sort of stuff but that was at the expense of resident care,' Lyn said.
Lyn added that she has no idea how the nurses who regularly work at the homes manage to care for the usual number of residents, with their multiple health needs.
Lyn found it confronting to see the state of residents when the team arrived at the homes, residents' deaths and their families not being able to visit them. More insidious were the signs of penny-pinching and profit maximisation, like the pie and two-minute noodles for residents' dinner.
Despite the harsh reality of nursing in private aged care homes at the peak of the pandemic, Lyn found the nine weeks she worked in the three facilities a rewarding part of her career.
'To see the residents get healthy again, get them some food and hygiene and be able to move about again and to be able to convey to family members that (their loved ones) were OK,' Lyn said.
'The girls I work with were organising Facetime with the families so the families could see them…the families knew nothing apart from what was being reported in the papers.'
Having been stringent about their own infection control measures, none of Lyn's team contracted COVID-19.
They watched each other's donning and doffing of PPE, brought clothes to change into post-shift and did not store their own food in the nursing homes. After their shifts, the group of three nurses, including Lyn, who worked every shift together, would debrief in the carpark about their frustrations and achievements of the day. Lyn's employer also offered plentiful support and debriefing opportunities.
'I worked with a fantastic crew of staff from all different hospitals and different states. The amount of people who came in and volunteered was amazing,' Lyn said.
In July ANMF (Vic Branch) again called on the Federal Government, which regulates private aged care, to direct the sector to increase their nursing, personal care, cleaning and support staff numbers following the COVID-19 outbreaks. ANMF nationally is campaigning for mandated staff ratios and skill mix in private aged care.