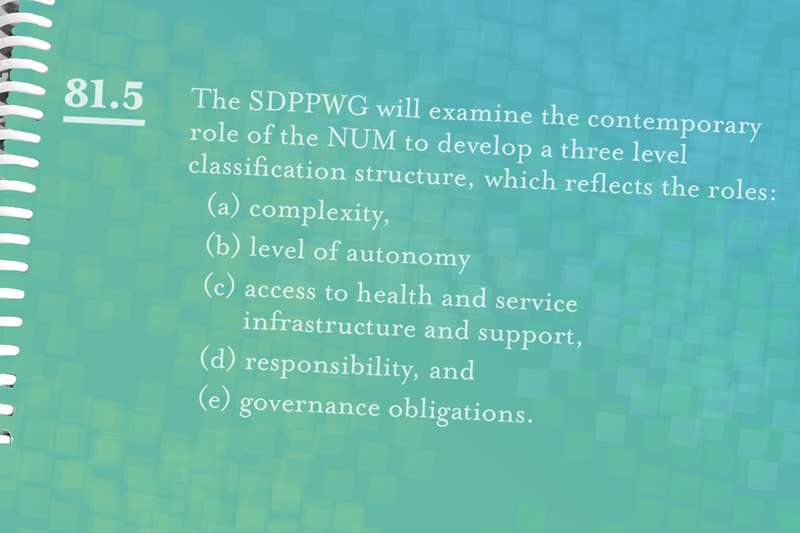 Nurse/midwife unit managers have until Friday 26 October to undertake a self-assessment of their role against the draft NUM/MUM classification framework (PDF).
Your director of nursing/midwifery will also be making an assessment. They will not see your assessment, nor will you see theirs in a process is called 'shadow testing'.
Your participation is important because the aggregate of the assessments will be used to finalise the new three-level nurse/midwife unit manager classification framework.
Nurse/midwife unit managers at these workplaces are urged to participate by Friday 26 October, to ensure your circumstances are represented in the final framework.
This work is part of clause 81.5 of the 2016 Victorian nurses and midwives public sector enterprise agreement. The new structure must be in place from the first pay period on or after 1 April 2019.
Details about the shadow testing process and the link to complete your personal assessment are here (PDF).