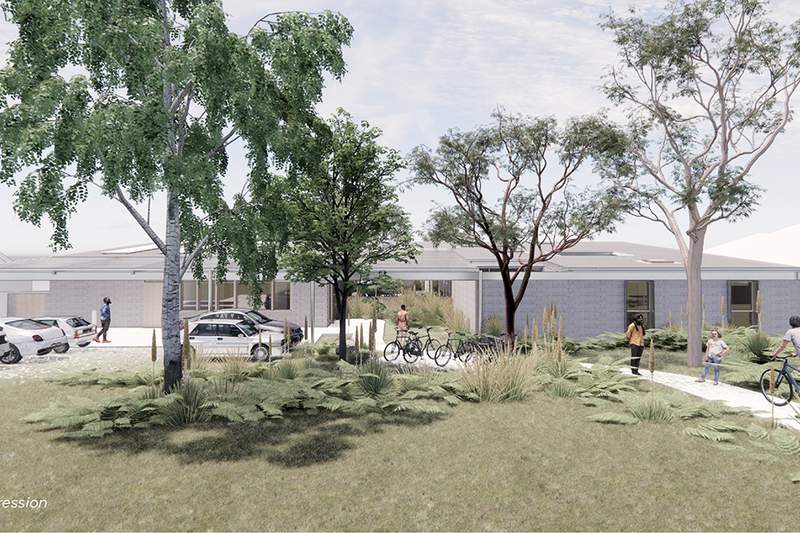 ANMF (Vic Branch) welcomes the Andrews Government's announcement on 15 August about the construction of Victoria's first child and family mental health centre.
Located on Grieve St, Macleod, the new 12-bed facility is expected to deliver residential mental health and wellbeing treatment to children under 11 in an environment that allows them to stay with and be supported by their families.
The facility is part of the Andrews Government's commitment to fully implement the mental health royal commission's final recommendations, including:
Recommendation 19: Supporting infant, child and family mental health and wellbeing

5. establish two statewide subacute residential family admission centres located in the community.
ANMF (Vic Branch) Assistant Secretary Madeleine Harradence says the new facility will be important for children and families.
'It's vital our mental health system has a strong focus on prevention and early intervention, with universal routine screening for people at risk so they don't fall through the cracks. Additionally, we need expert, tailored care available early in life, early in onset and early in episode.'
'We know that early intervention can help prevent escalating mental health challenges or becoming more complex, which is why children and families need dedicated support in these crucial stages.'
'This new facility will ensure families are also supported while their loved one goes through treatment. This is essential to ensuring successful paths to recovery for young consumers.'
In our submission to the mental health royal commission, the Branch said it was vital that families are included in the development of care plans and have access to peer-support programs. It also recommended expanding the role of nurses and midwives in primary-care and community settings given their expertise in providing holistic patient-centred care that addresses a person's physical, psychological, social and spiritual needs.
Operated by Austin Health, the facility will be staffed 24 hours a day, seven days a week, and allow up to three families to stay onsite while they receive family-centred therapy. Therapy for issues such as medication management, resolving disputes, school refusal and other challenging behaviours will also be offered.
Site preparations are expected to begin shortly.
The $7.3 million project is part of the Andrews Government's $3.8 billion mental health funding.