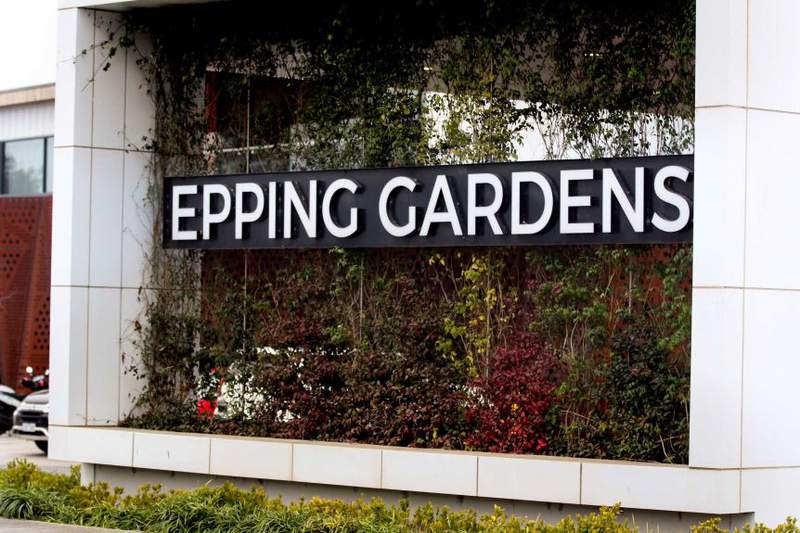 An independent report into the Heritage Care Epping Gardens and St Basil's Home for the Aged nursing homes' COVID-19 outbreaks identified multiple flaws which weakened defences against the pandemic.
The outbreaks in July 2020 were among the largest COVID-19 nursing home outbreaks in Victoria. At St Basil's 94 staff and 94 residents contracted COVID-19 and 45 residents died. At Epping Gardens 189 people, including 86 staff, were infected and 38 residents died.
The federal Department of Health commissioned the independent review, undertaken by Professor Lyn Gilbert AO and Adjunct Professor Alan Lilly, to find out what occurred and what could be learned
They concluded that multiple 'holes' in the system combined to allow infection to quickly spread throughout the nursing homes.
A surge workforce took over running both homes. At St Basil's all staff members were designated 'close contacts' and had to be sent into quarantine. The furloughing of all staff partly occurred because of a five-day delay in notifying the federal Department of Health when the first case was diagnosed on 9 July.
In their report, Professors Gilbert and Lilly categorised systemic flaws and suggested ways to minimise risk of future outbreaks.
Leadership and management of both nursing homes
Issue: Leadership and management of both homes faltered and were unable to meet the challenge of COVID-19.
Consider: Aged care providers' roles and responsibilities in leading the response to COVID-19 or other potential crises in aged care should be clearly defined and governing bodies must actively participate in clinical governance.
Effective communication
Issue: Communications with residents and their families were delayed and often inaccurate. Early in Victoria's second COVID-19 wave, some communications between Victorian and Commonwealth government agencies and affected facilities were disjointed.
Consider: There is a clear need for a proactive communication strategy ready for immediate activation to provide timely, accurate information for residents, their families and the general public.
Consider: The Victorian Aged Care Response Centre – formed to coordinate the response in late July _should continue at a level which allows prompt reactivation.
Planning and preparation
Issue: Emergency planning and preparation was untested and reactive and neither facility had an outbreak management plan.
Consider: A detailed, site-specific outbreak management plan must be developed, tested and updated regularly.
Issue: Ad hoc decisions by facilities to initiate emergency transfers of residents to hospital caused great distress and potential harm to residents and stress on already overburdened systems.
Consider: There should be no restriction on transfer of residents to hospital on the basis of clinical need. Other transfers should be planned cooperatively, as required.
Infection prevention and control
Issue: There was limited evidence of pre-COVID-19 infection prevention and control (IPC) arrangements, and staff training and competency, despite the homes having satisfied accreditation requirements.
Consider: Residential aged care facilities are now required to employ a nurse IPC clinical lead who has completed a recommended IPC course. Infection prevention and control requires adequate funding, professional and administrative support, and continuing staff education and training.
Workforce
Issue: There was no effective surge workforce planning in either facility. According to Victorian Aged Care Response Centre data, during the Victorian second-wave outbreak more than 36,000 shifts in COVID-affected nursing homes were filled by replacement staff.
Emergency management
Issue: Emergency preparedness was inadequate. The public health order to furlough the entire St Basil's workforce, lack of a handover and business continuity plans, together with inadequate documentation, affected outbreak management.
Consider: Handover/business continuity plans must be developed to ensure that providers maintain operational control and can adequately inform and support replacement staff. Business continuity plans should be assessed as part of the Aged Care Quality Standards.
Pathology testing
Issue: Delayed testing led to corresponding delays in case-detection, contact tracing, appropriate quarantine and cohorting of residents and staff, with adverse impacts on workforce availability and outbreak control.
Consider: Facilities should be aware of notification requirements of an index coronavirus case.
The Aged Care Quality and Safety Commission issued both St Basil's Home for the Aged and Heritage Care's Epping Gardens home with a 'notice to agree'. A notice to agree sets out actions a provider is required to do, with timeframes. Should a provider fail to agree, their approval to provide Australian Government subsidised aged care may be revoked.