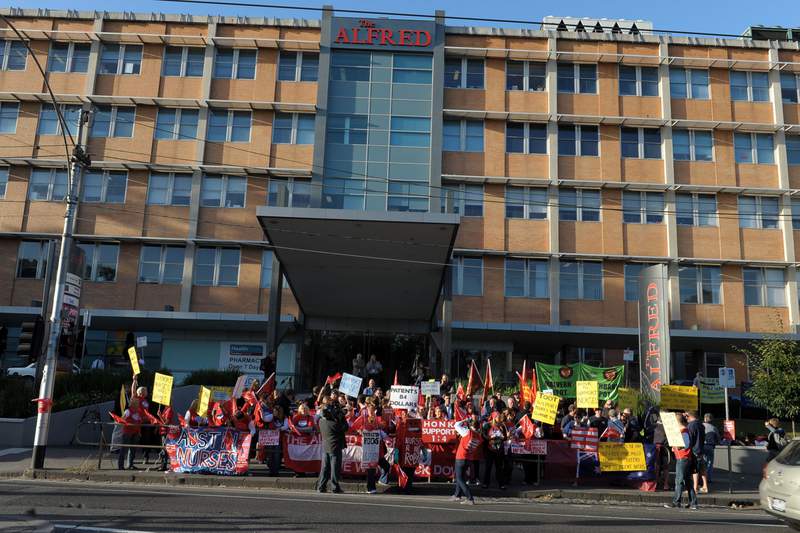 The Morrison Government's ensuring integrity bill 'would seriously diminish the ability of unions to represent and act for members', the ANMF has stated.
In the Federal ANMF's submission to the senate committee which is considering the bill, we contend the draft law is politically motivated and attempts to prevent unions from working to protect their members and improve living standards.
Expanding the standing and grounds for disqualification of union officers for not being 'a fit and proper person' was 'dangerous and open to manipulation', the ANMF contends.
The bill poses a significant threat to members' rights to freedom of association and to participate in democratic organisations, contravening international law.
The bill opens the way for the minister for industrial relations, the Registered Organisations Commission or any person with 'a sufficient interest' to apply to the Federal Court to deregister a union. Employers could be deemed to have 'sufficient interest' to make application for orders under the bill, the ANMF says.
The bill would also provide a legislative basis for the Federal Court to disqualify union officials for breaching industrial laws or failing to take 'reasonable steps' to stop their union from breaching industrial laws.
In addition to the Federal ANMF submission, ANMF (Vic Branch) Secretary Lisa Fitzpatrick appeared before the committee in September providing evidence that members had taken unprotected or unlawful industrial action on multiple occasions and ignored Fair Work Commission orders and Federal Court injunctions to save nurse/midwife patient ratios.
The ANMF does not support the bill's proposals that give the Registered Organisations Commissioner and the courts with wide latitude to prevent union members from standing for or holding an elected office.
'The ANMF is strongly of the view that only union members should determine who and who does not represent them…' our submission says.
Australian unions are already heavily regulated, with a wide range of sanctions available, including disqualification of officers, cancellation of registration and financial penalties.
Parliament rejected the ensuring integrity bill in 2017 but the government has reintroduced it in the belief it will now gain enough support from crossbenchers to pass. This bill has passed the lower house.
The senate education and employment committee is due to report to Parliament on 25 October.