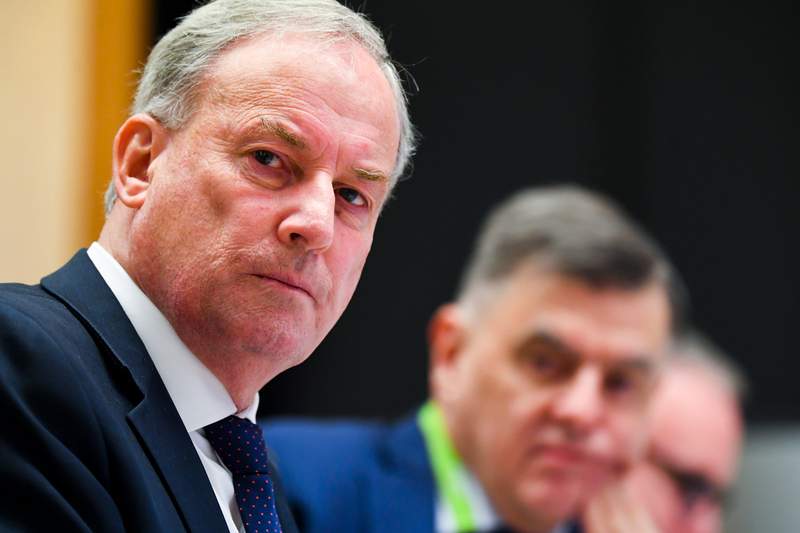 The ANMF (Vic Branch) has called on Federal Aged Care Services Minister Richard Colbeck to resign after he admitted he did not know how many aged care staff had been offered COVID-19 vaccination through the Commonwealth program but was 'comfortable' with the roll-out.
The ANMF (Vic Branch) also called on the Morrison Government – which is responsible for leading the COVID-19 vaccination program in private aged care – to reveal whether the private aged care workforce was included in contracts between the government and private companies rolling out the Commonwealth's aged care vaccination program.
At the community affairs senate estimates hearing on 2 June, Minister Colbeck and Federal Department of Health Secretary Dr Brendan Murphy said the companies contracted for private aged care COVID-19 vaccinations were asked to offer vaccinations to staff if there were leftover vaccinations from residents.
Dr Murphy told Senator Murray Watt at the senate estimates hearing: 'If there were vaccines available—and because we know that some residents have not chosen to take up vaccines—it was in their (the companies') agreement that they were to use those vaccines for workers.'
In February 2021 a joint media release from Minister Colbeck and Federal Health and Aged Care Minister Greg Hunt said the vaccination roll-out would take about six weeks. They said an in-reach service would be available to residents and staff 'where they live or work'.
ANMF (Vic Branch) Secretary Lisa Fitzpatrick said it was as if the Morrison Government's promise to vaccinate the aged care workforce never existed.
'Was it only ever a vaccine-dregs-for-staff arrangement?' she asked.
'Don't blame staff for not being vaccinated when you never told them you had no intention to vaccinate them at their workplace,' she said.
A spokesman for Aspen Medical, the company contracted to deliver vaccinations in Victoria, told The Age the company was not contracted to extend the vaccination program to aged care staff and staff had only received vaccinations when there were leftovers from resident vaccinations.
The Guardian later reported the companies contracted to provide COVID-19 vaccination in aged care had conflicting accounts of whether their contracts included staff.
Ms Fitzpatrick said the Morrison Government had abandoned Victorian aged care nurses and personal care workers, and responsibility for vaccinating the aged care workforce should have been given to the states months ago.
'The royal commission revealed the private aged care system was in crisis before the pandemic, Australia needs an aged care minister who will never be comfortable until residents and staff are properly protected from COVID-19.'
'We're calling on Senator Colbeck to resign,' Ms Fitzpatrick said, 'We need a minister who gets things done with a sense of urgency, care and respect for the residents and the dedicated staff.'
Department of Health secretary Euan Wallace told The Age that 90 per cent of public health and aged care staff were vaccinated against COVID-19. All Victorian Government-run aged care facilities were visited for first vaccination doses over March and April 2021.
Despite the vaccination program for private aged care and disability workers being managed by the Commonwealth, the Victorian Government offered priority access to private aged care and disability workers at state-run vaccination centres from 2 June to 7 June 2021.