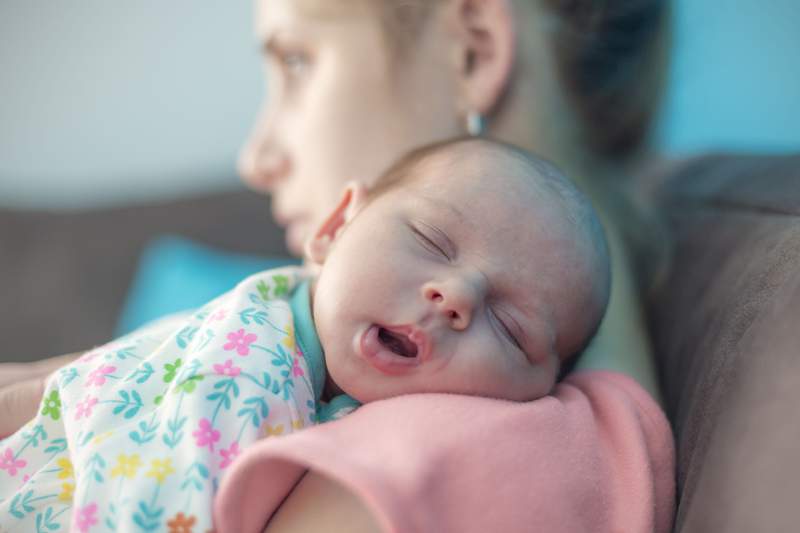 New parents will soon have earlier access to mental health support closer to home following a $6.89 million funding boost to meet extra demand.
The Andrews Government's investment is in response to the pandemic's impact on new parents, particularly the lockdowns and restrictions on women having visitors in hospital.
The extra support adds to the $20 million already delivered this year for perinatal mental health services across the state, including $10 million for Victoria's six parent infant units for women with severe mental illness and their infants, and $7.2 million for the Perinatal Emotional Health Program to deliver community, family-centred services.
Victoria's well-established parent infant units are located at Austin Health, Ballarat Health, Bendigo Health, Latrobe Regional Health Service, Mercy Health and Monash Health.
ANMF has secured a clinical nurse educator (equivalent full time) position (RPN Grade 4) at each of Victoria's six parent infant units in the public sector mental health enterprise agreement negotiations. The negotiations were finalised in October.
This was an ANMF members' claim and will be an important role supporting nurses employed in these units. Clinical nurse educators provide professional supervision and support to ensure the effective delivery of quality clinical services. They also provide support education training for nursing staff.
These perinatal mental health services focus on parent-infant attachment up to the first year of the baby's life.
One in five women will experience a perinatal mental health concern between conception and the time their baby is 12 months old, with anxiety and depression the most common types of illness. For women who experience a perinatal mental health illness, up to one in eight of their partners will also experience a mental health condition.
ANMF's submission to the Royal Commission into Mental Health System made significant recommendations to improve perinatal mental healthcare services.
The royal commission recommendations outlined the importance of perinatal mental health for parents with their infants, taking a family-centred approach. The Andrews Government has committed to implementing all of the recommendations.