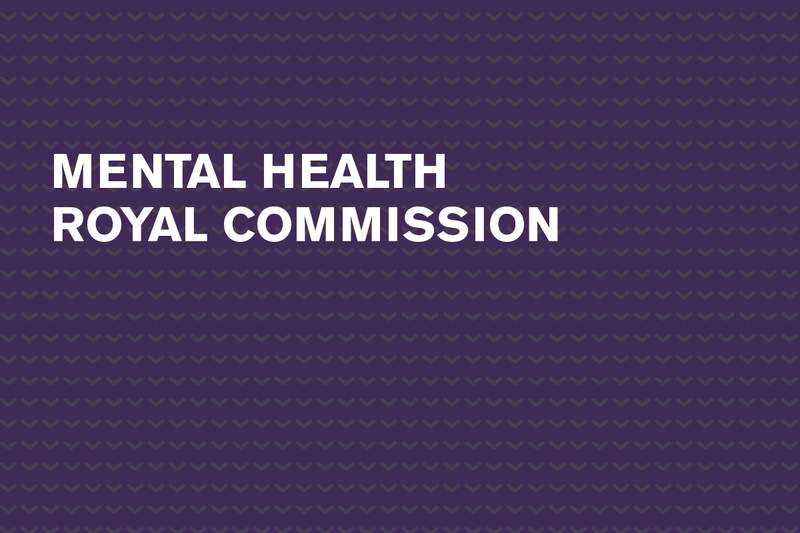 The Royal Commission into Victoria's Mental Health System will hold community consultations in metropolitan and regional Victoria from 5 April until 22 May.
The commissioners will be visiting communities to hear about people's experiences with mental illness. Metropolitan consultations will be held in Melbourne, Preston, Sunshine, Dandenong, St Kilda and Werribee.
There are also regional consultations in Whittlesea, Pankenham, Warrnambool, Hamilton, Geelong, Ballarat, Mildura, Swan Hill, Healesville, Seymour, Shepparton, Bendigo, Sale and Warragul.
April's consultations are as follows:
Friday 5 April Whittlesea consultation sessions
Tuesday 9 April Pakenham consultation sessions
Thursday 11 April Warrnambool consultation session
Thursday 11 April – Friday 12 April Hamilton consultation sessions
Monday 15 April Geelong consultation sessions
Tuesday 16 April Ballarat consultation sessions
Wednesday 17 April Sunshine consultation sessions
Register for a consultation session, including May dates and locations.
You can also register by calling 1800 00 11 34 between 9am and 5pm Monday to Friday. Registrations close at 5pm the day before the session.
The commissioners will hold three types of community consultation sessions:
community forums for the public, people living with mental illness, their family members, carers and those with an interest in mental health
sessions for people living with mental illness, their family members or carers who may prefer to attend a dedicated discussion
roundtables on local issues.
After you have registered, the Commission will provide you with details about the time and venue for the local consultation session, including how you can get there, and format for the consultation session, including general information and guidance about how you may like to prepare.