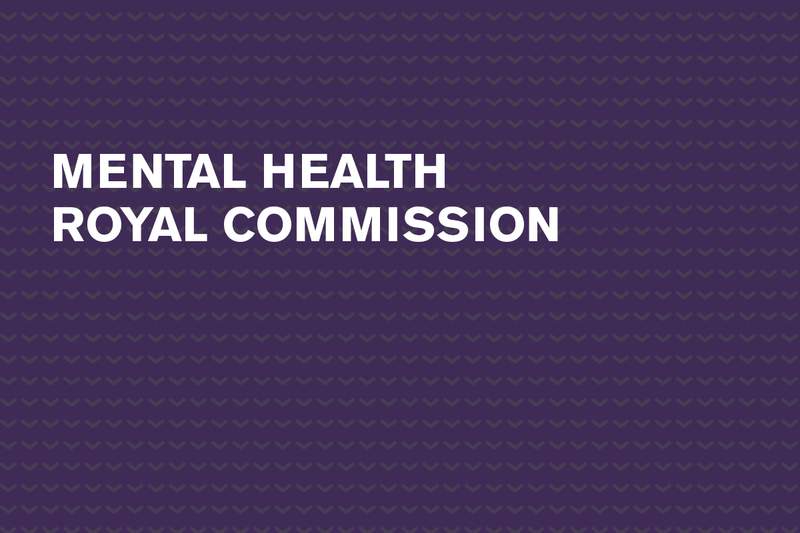 The Mental Health Royal Commission's interim report recommendations echo many of ANMF's themes in our submission, showing ANMF members have been heard.
ANMF members who contributed their views to the royal commission will be relieved to see the interim report's recommendation for a commitment to fix the funding shortfall. A mental health levy to fund improvements to the mental health system will provide that certainty. The Premier Daniel Andrews announced a targeted levy would be introduced in the 2020-21 budget.
The Mental Health Royal Commission's nine recommendations for immediate action include an additional 170 acute mental health beds and increased opportunities for workforce development, such as 140 fully funded postgraduate scholarships, and more graduate positions. These reflected ANMF's recommendations to continue to build the mental health nursing workforce in the ANMF (Vic Branch) submission.
The royal commission recommended the majority of the 170 additional beds to be delivered by the end of 2021 and the remainder by mid-2022, to Barwon Health and Melbourne Health (in alliance with Western Health and Northern Health). Thirty-five beds will be procured from a private provider for public patients.
The royal commission also heeded the ANMF (Vic Branch)'s call to expand suicide prevention programs, such as the Hospital Outreach Post-suicidal Engagement (HOPE) program and an outreach program for children and young people who have self-harmed or are at risk of suicide.
The ANMF (Vic Branch) welcomed the royal commission's other recommendations for immediate action:
the creation of a Victorian Collaborative Centre for Mental Health and Wellbeing to bring together different skills and expertise and spread evidence-based practice across the state
the creation of an Aboriginal Social and Emotional Wellbeing Centre and the establishment of social and emotional wellbeing teams in Aboriginal communities throughout the state. ANMF (Vic Branch)'s submission to the royal commission recommended training initiatives to support Aboriginal people in gaining mental health qualifications.
the establishment of Victoria's first residential mental health service designed and delivered by people with lived experience of mental illness
expanding and supporting consumer and family-carer lived experience workforces
establish a Mental Health Implementation Office to implement the interim report's recommendations.
The Mental Health Royal Commission interim report says each year one in five Victorians will experience mental illness and estimates that in 2019, 105,000 Victorians needed – but did not receive – specialist clinical mental health services.
The commission received more than 8200 contributions including nearly 3270 formal submissions, and 1650 people attended community consultations held around Victoria.
The royal commission's final report, to be delivered by 31 October 2020, will set out 'an ambitious blueprint for transforming Victoria's mental health system'.
ANMF (Vic Branch) Assistant Secretary Pip Carew welcomed the royal commission's interim report recommendations.
'It's gratifying to see the royal commission has listened to the ANMF and our members, with many of our key recommendations reflected in the interim report's recommendations for immediate action.'
'One in five Victorians experience mental illness each year and many more experience the impact, as family members and friends. This levy will be an investment in the health and wellbeing of all of us.
'A new targeted mental health levy will cement the commitment to transforming the mental health system to enable access for Victorians to the care and support that is so desperately needed,' Ms Carew said.