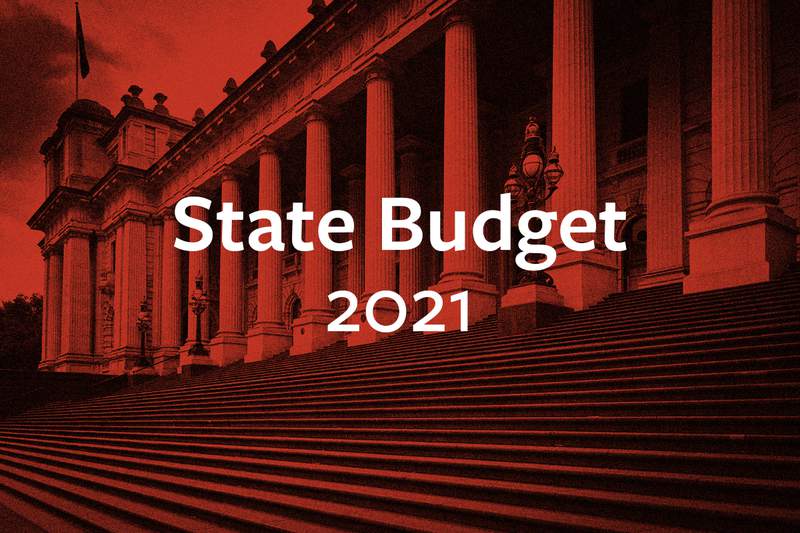 The Andrews Government's $3.8 billion 2021-22 budget for mental health gives hope for mental health nurses and all Victorians that at last mental and physical health are being considered equally important.
The $3.8 billion commitment comes after the release of the Royal Commission into Victoria's Mental Health System final report in March 2021. The Andrews Government has promised to implement all the royal commission's 65 recommendations.
'These billion-dollar investments are importantly underpinned with intentional and detailed reform that will ensure the money addresses the underlying issues that must be fixed to improve the mental health and health needs of all Victorians,' ANMF (Vic Branch) Secretary Lisa Fitzpatrick said.
'Compassionate, trauma-informed care and early intervention will be at the heart of our new services.'
A boost of 3000 doctors, nurses and allied health workers will be required to work in the reformed mental health system. There is an initial $206 million in the budget for training and scholarships, including ongoing annual funding for 120 graduate nurse places and 140 postgraduate mental health nurse places.
'We have enormous respect and compassion for our mental health nurse members who have continued to work in a mental health system that more often than not found itself under resourced and only able to care for those in the peak of a mental health crisis,' Ms Fitzpatrick said.
The budget's mental health funding injection includes:
$349.6 million for a major upgrade at Thomas Embling Hospital including an additional 82 forensic mental health beds comprising a new dedicated 34-bed women's precinct and a 48-bed medium security men's facility.
$1.5 billion to provide community-based care with the first 20 new local adult and older adult mental health and wellbeing services for mild to moderate mental health needs. Sixty are planned.
$954 million to establish 22 adult and older adult mental health and wellbeing services for more complex mental health and wellbeing challenges to replace current services. These will include outreach and emergency responses.
$310.8 million in acute mental health care – including $101.8 million for 104 beds and ongoing funding for an extra 96 beds.
$71.3 to strengthen mental health system leadership, governance and accountability.
$10.9 million to fund five extra acute mental health beds at South West Healthcare in Warnambool. This is the first five of 100 additional new beds. This is on top of 179 additional beds in last year's budget.
$141 million for five new 10-bed Youth Prevention and Recovery Care units in the Barwon South West, Gippsland, Hume and Northern Eastern regions. Three existing units in Bendigo, Dandenong and Frankston will be refurbished.
Expansion of a new intensive 14-day support program for people experiencing psychological distress. This program will support the Hospital Outreach Post-suicidal Engagement (HOPE) program in nine adult metropolitan and regional sites.
$16 million for four new HOPE sites designed for children and young people who have self-harmed or are at risk of suicide. These sites will be located at the Royal Children's Hospital, Alfred Health, the Monash Children's Hospital and Orygen.
$16.3 million to expand the locations visited by the Mobile Targeted Assertive Outreach teams which provide specialised outreach support to young people with multiple and complex needs.
$842 million for mental health and wellbeing support for children and young people – two separate streams will be dedicated to infants and children (0 to 11 years) and their families and one dedicated to young people (aged 12 to 25).
Establishment of a Collaborative Centre for Mental Health and Wellbeing.
$42.4 million to establish statewide specialist services for people living with mental illness and substance use or addiction. Support to educate and build dual diagnosis workforce capacity.
$116.1 million for supporting Aboriginal social and emotional wellbeing.
$13.4 million to support the mental health and wellbeing of people in regional and rural Victoria.
$92.6 million to support families, carers and supporters.
Funding to start the work to establish a health-led response to mental health triple zero calls.
A school mental health fund to support evidence-based wellbeing initiatives and promote early intervention.
$30.7 million to support the mental health and wellbeing of people in contact with, or at risk of coming into contact with, the criminal and youth justice system.
Continued funding for programs to provide mental health support to people seeking asylum who are ineligible for Medicare and income support.
The ANMF (Vic Branch) has established a mental health royal commission working group of ANMF delegates representing various areas of mental health, chaired by Assistant Secretary Maddy Harradence, with deputy chair Mental Health Nursing Officer Jade Chandler. The group had its first meeting on 12 May.