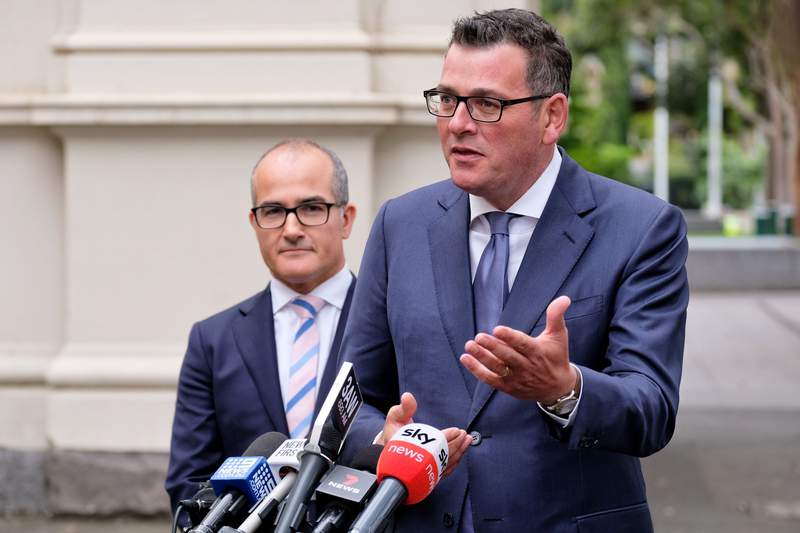 In December 2021, the Andrews Government released a blueprint to build and support Victoria's mental health workforce, with $41 million in extra funding to immediately deliver more than 350 jobs – including more than 40 new enrolled nurses and eight new mental health nurse educators – across the mental health system.
The new Mental Health and Wellbeing Workforce Strategy 2021–2024 is designed to guide the government's work to grow the mental health system's most important asset: its workforce.
'While we build the mental health facilities our state needs, we're investing in our most precious asset: the workers who care for Victorians around the clock,' said Minister for Mental Health James Merlino when launching the strategy. 'This plan means more than 350 workers to help those who need it right now, and a pipeline of thousands more in the coming years.'
Reflecting on the announcement, ANMF Assistant Secretary Madeleine Harradence stated, 'Victoria has some of the highest numbers of enrolled nurses in the country and we are delighted that through this funding we will see enrolled nurses as a critical part of the much-needed pipeline of workers into mental health.'
The strategy was a key recommendation of the Royal Commission into Victoria's Mental Health System. It builds on the $228 million the Andrews Government has already invested in the 2020/2021 and 2021/2022 state budgets to support new mental health positions for nurses, allied health roles and jobs for those with lived experience of the mental health system. This includes RUSON programs (also known as pre-qualified initiatives) and other entry pathways for mental health nurses.
The mental health RUSON program allocates $8 million to provide opportunities for nursing, allied health and medicine students to work part-time in mental health services while they study. This initiative supported 120 pre-qualification/RUSON roles in 2021 and will continue through 2022, providing students with valuable experience and early exposure to the mental health sector, increasing the likelihood that they will choose a career in mental health upon graduation.
ANMF (Vic branch) has been a huge advocate for RUSON/M programs and has seen them rapidly grow since their inception in 2010, bolstered by Daniel Andrews when he was then Health Minister and the first general RUSON pilots at Monash Health, Alfred and Eastern health in 2016.